Firstly, you can update the software and the firmware via the following links:
https://forum.snapmaker.com/t/snapmaker-luban-downloads-and-updates/4949/11

https://forum.snapmaker.com/t/snapmaker-2-0-firmware-updates-and-downloads/5443/6
I am afraid that you may need to adjust the proximity sensor before you use it.

Please do as follows to adjust the proximity sensor(for A150 as well):

Secondly, please check if the proximity sensor works fine or not. When the nozzle is close to the surface of the print sheet, there will be a red light that comes out from the nozzle. Here is an image for your reference: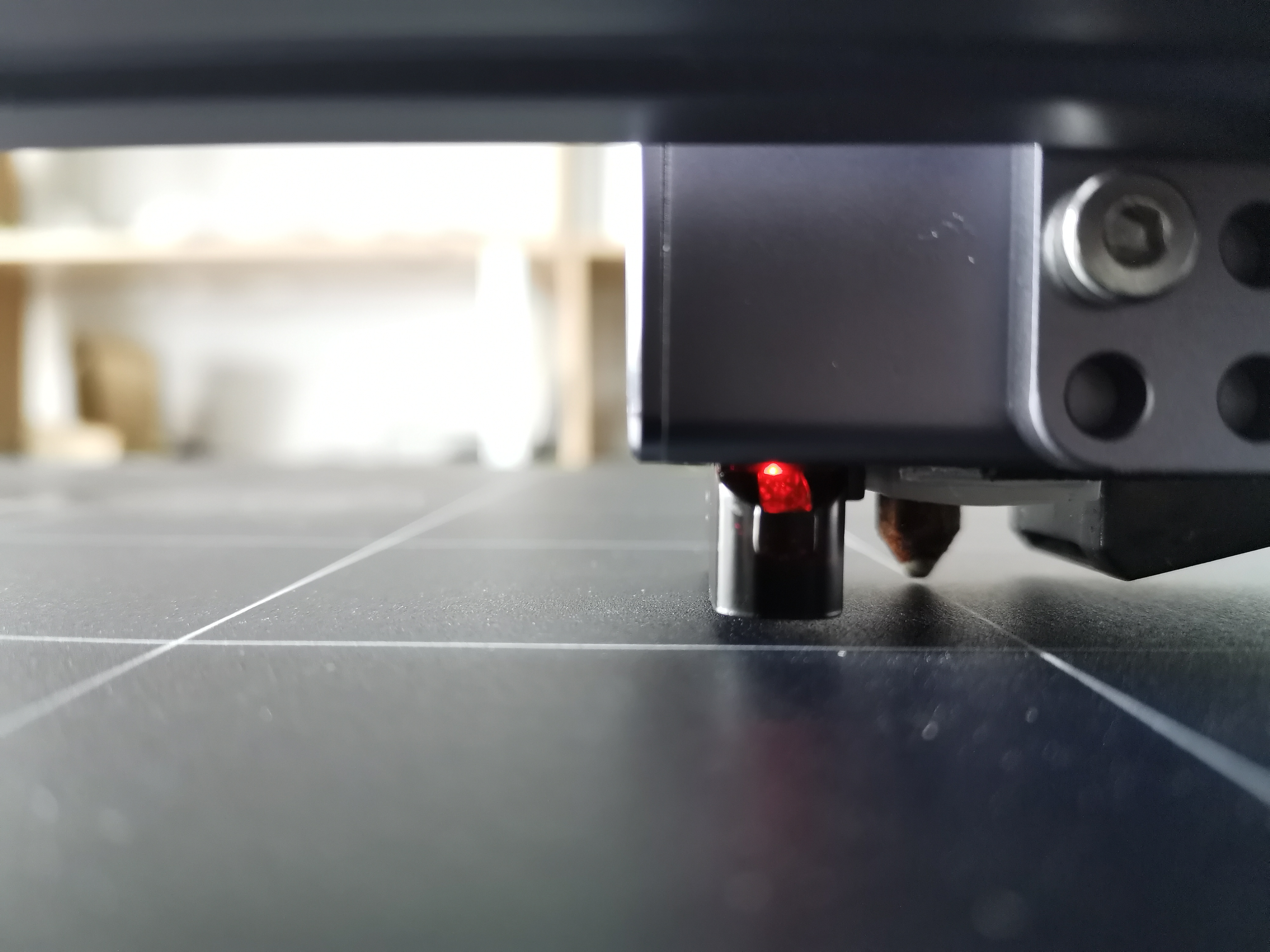 How to test the probe sensor:
Please start an auto-calibration process, and the printing module will move downwards after it backs to the home position. Then, you can use a palette knife to test the sensor as shown in the video. The module will stop moving when you push the platte knife close to the sensor.
Thirdly, the followings are the steps of proximity sensor adjustment.
1, Please check if you have assembled the platform in the right method. Here is an image for you to refer to.
​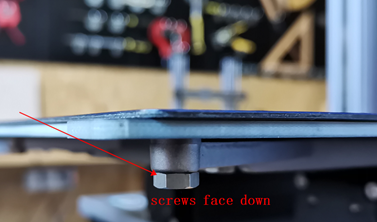 2, The height difference between the nozzle tip and the probe sensor tip is crucial. Please adjust the height difference to about 1 mm and then tighten the screws of the probe sensor. Connect the machine with the PC via the provided USB cable at the same time.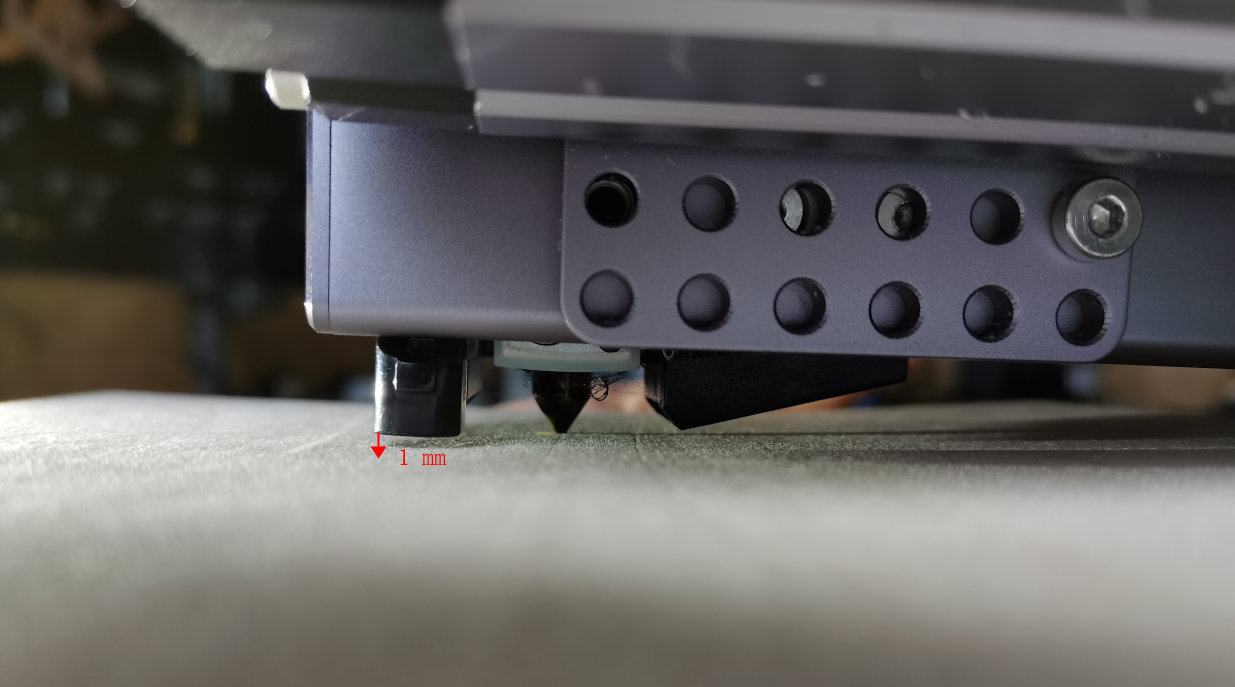 2.1, As for the 1 mm height difference, you can use a piece of the credit card as the standard.
2. 2, Power off the machine and assemble the module in place as shown in the following picture. Loosen the screws of the probe sensor and put a credit card below it. Adjust the height difference and make sure the values of it is about 1 mm, and then tighten the screw.
Please be noted that you need to move the printing module via the touchscreen instead of starting a calibration process.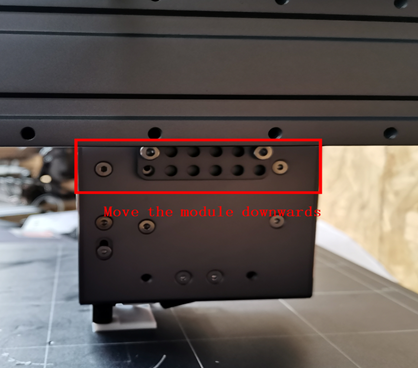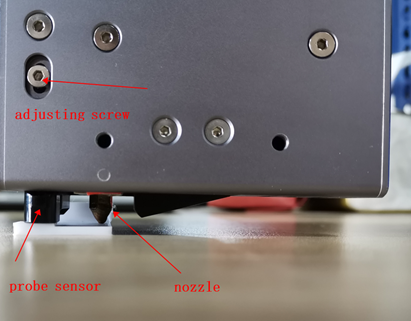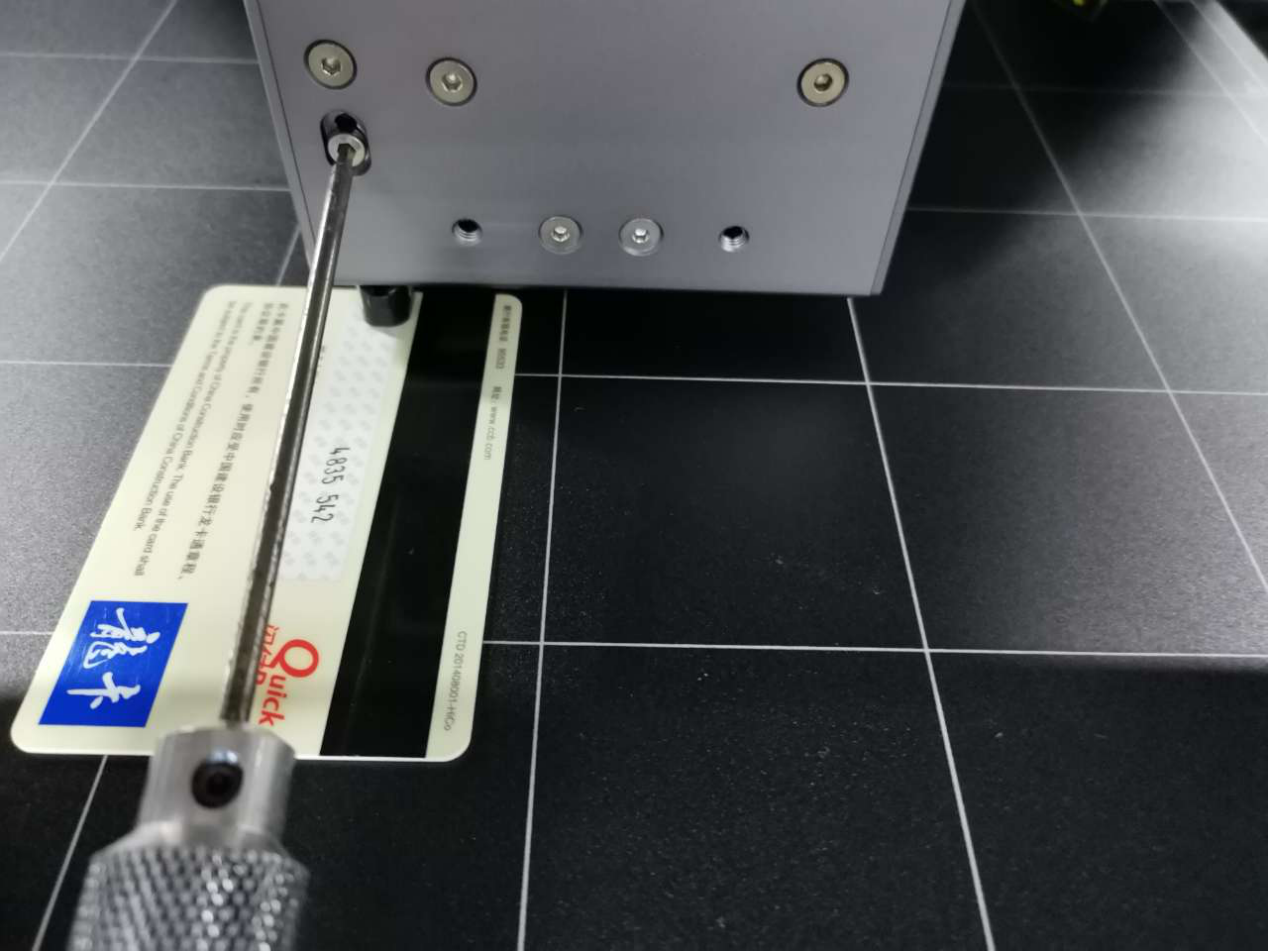 ​3, Please be noted that you need to record all the information of the software from the start to the end of the calibration process, which is greatly helpful for us to do troubleshooting.

4, Open the software Snapmaker Luban and enter the command "M502" → "M500" → "G28" in order and operate each of them. Change the value of time-out to 15s or 30s so that we can record the settings.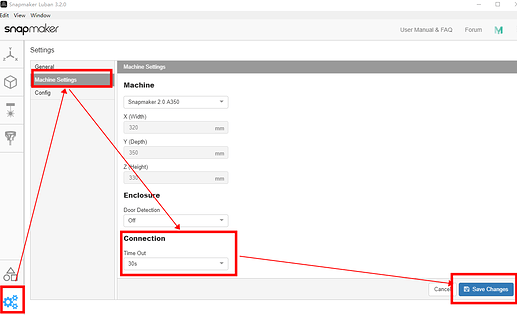 5, Do the calibrations process by using the touchscreen.
6, Please do not cut off the connection between the machine and the PC during the calibration process.
Please assemble the printing module correctly and re-do the calibration process.