Recommended settings in Cura:
1. Model: Snapmaker A150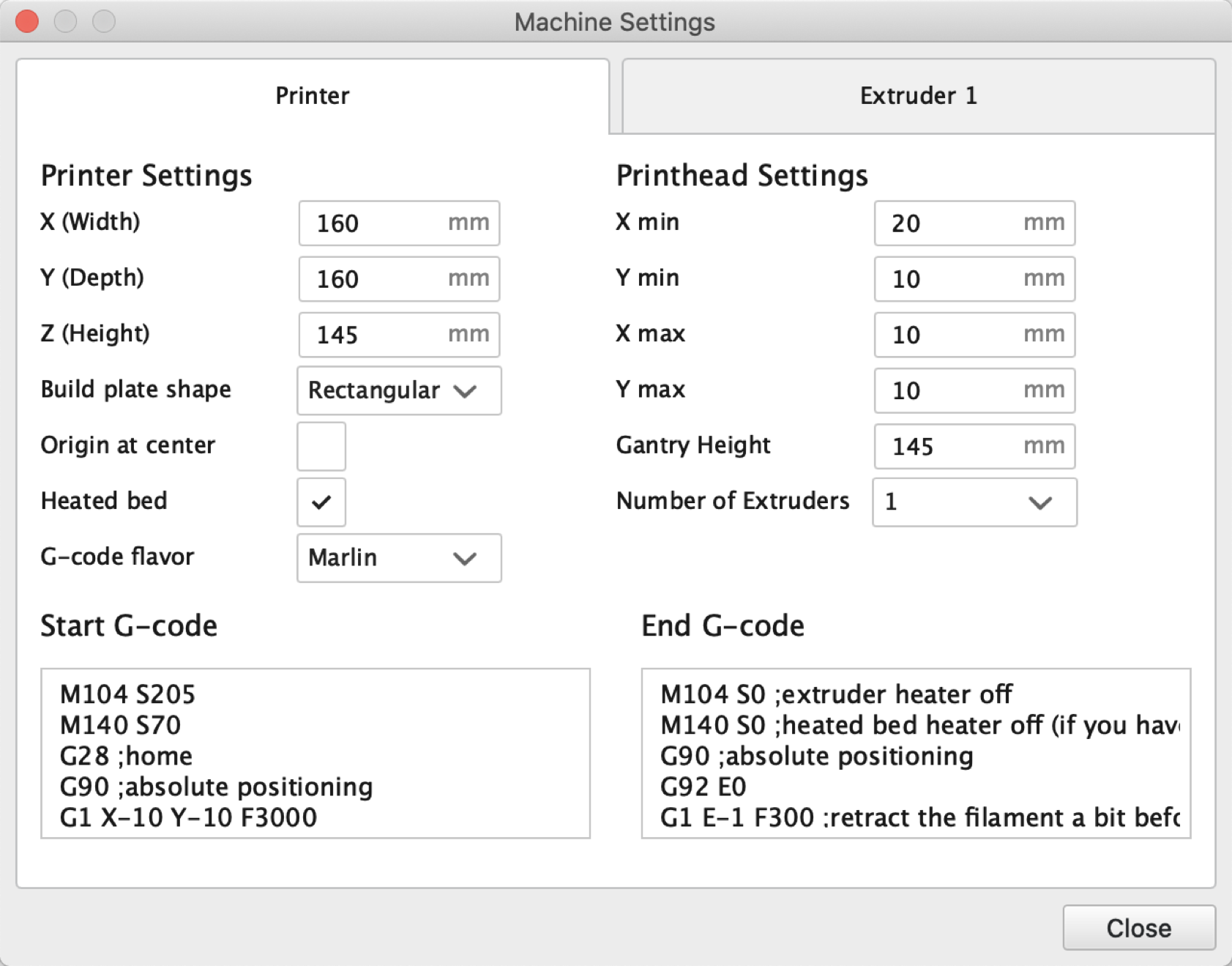 2. Model: Snapmaker A250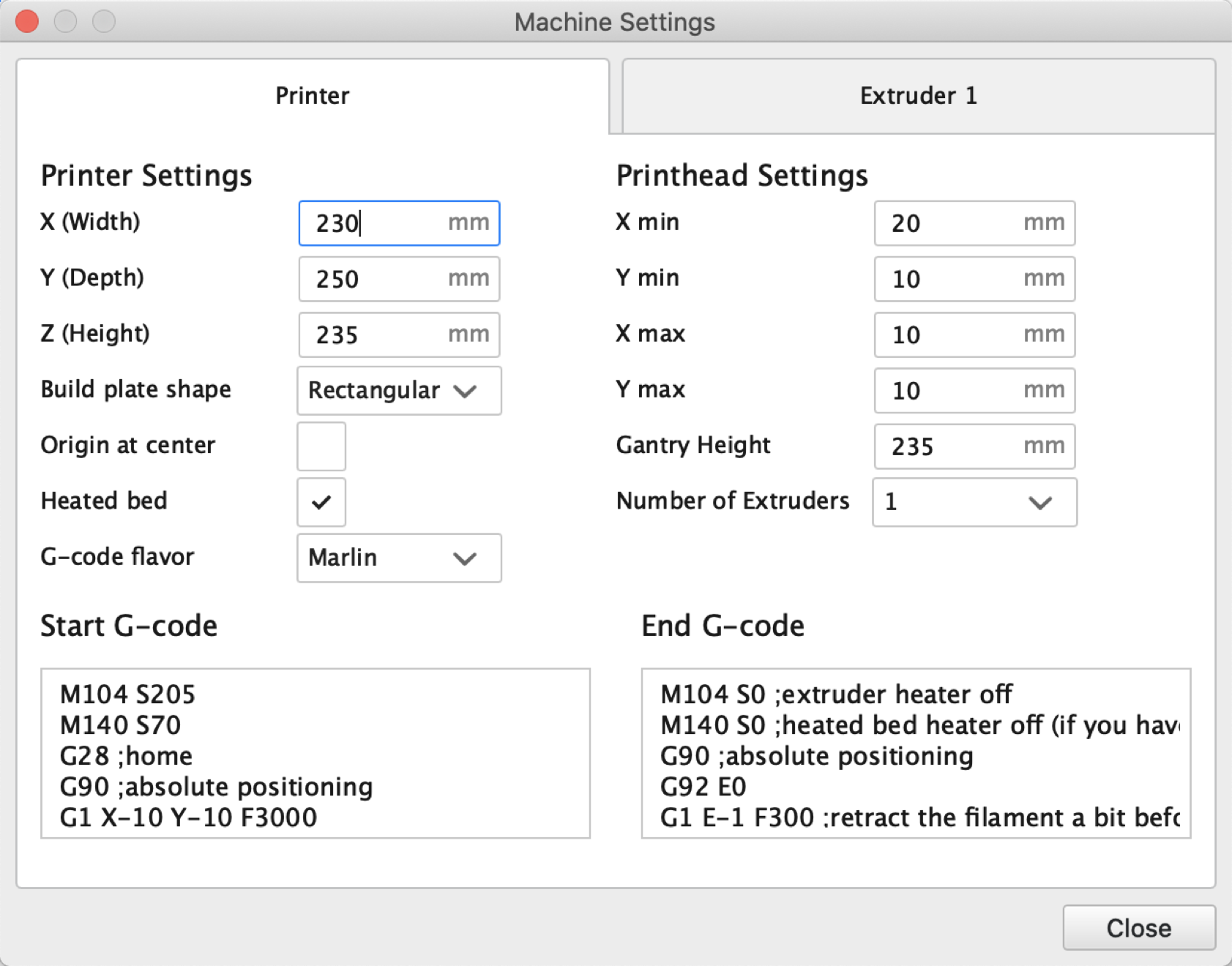 3. Model: Snapmaker A350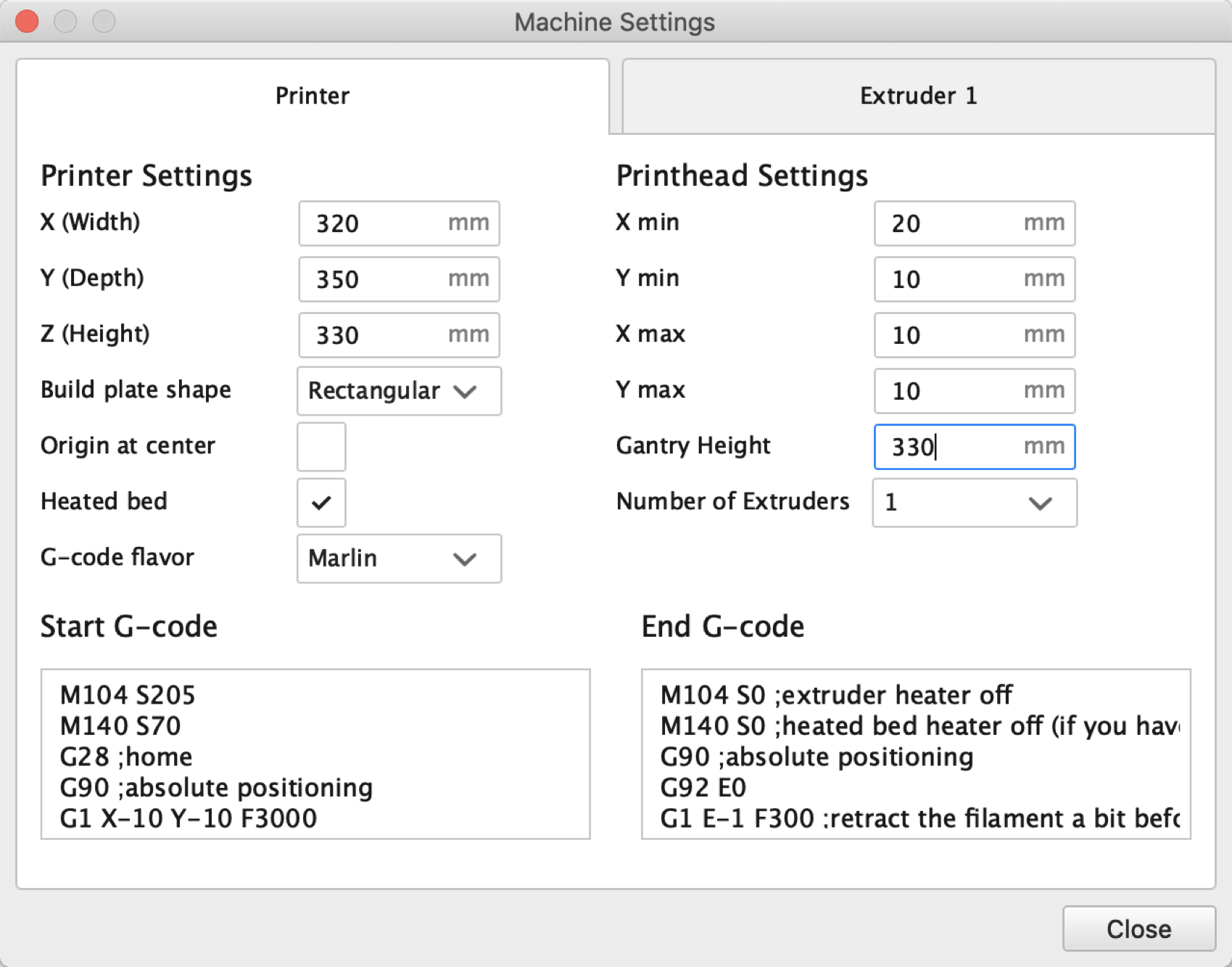 4. Extruder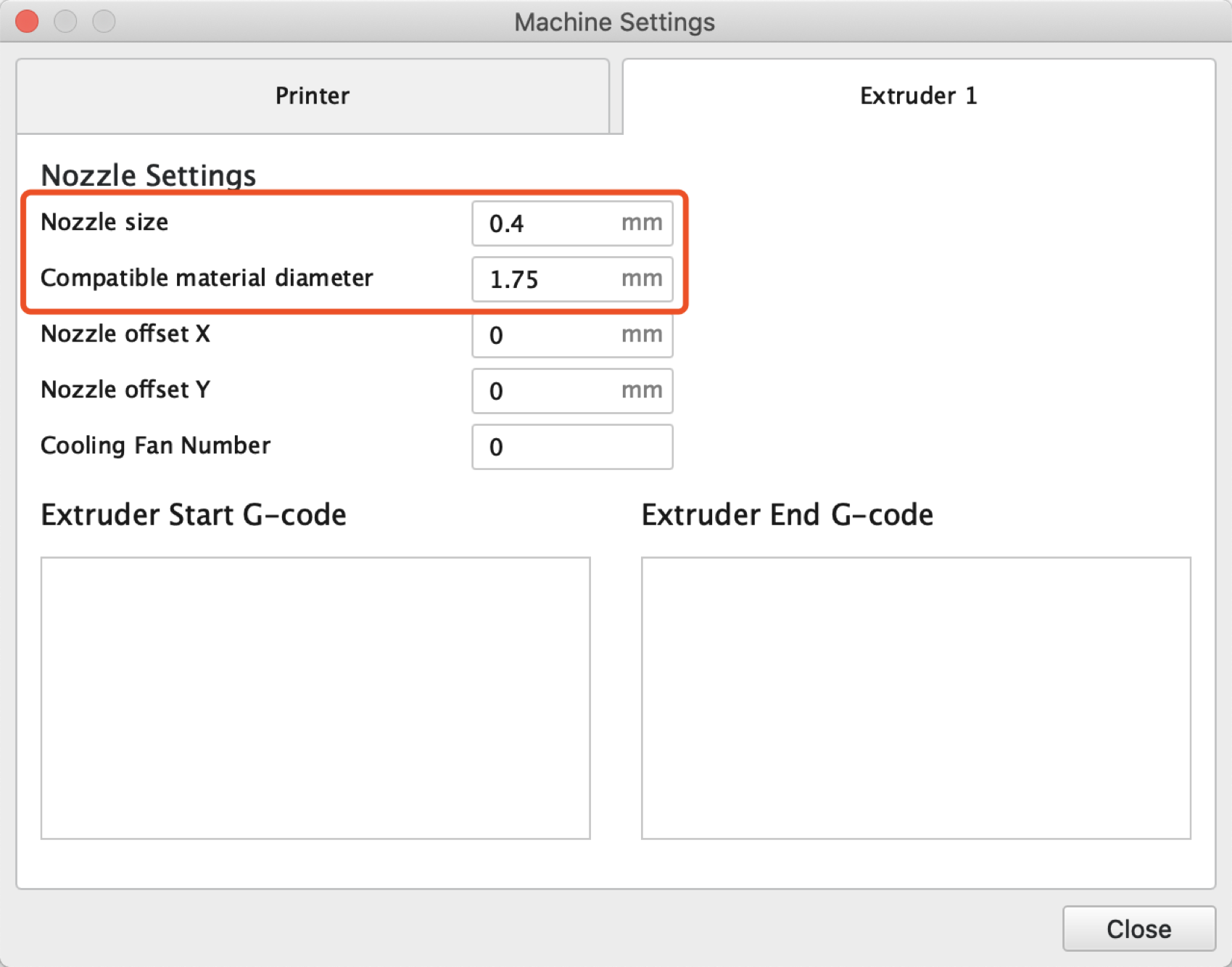 5. Start G-code and End G-code
Start G-Code
G28 ;home
G90 ;absolute positioning
G1 X-10 Y-10 F3000
G1 Z0 F1800
G92 E0
G1 E20 F200
G92 E0
End G-Code
M104 S0 ;extruder heater off
M140 S0 ;heated bed heater off (if you have it)
G90 ;absolute positioning
G92 E0
G1 E-1 F300 ;retract the filament a bit before lifting the nozzle, to release some of the pressure
G28 X0 Y0
M84 ;steppers off
6. How to import cura profile





The recommended print speed is less than 60 mm/s, the recommended travel speed is less than 80 mm/s, and the recommended initial layer speed is less than 24 mm/s.
For recommended settings in Simplify3D, please check the attached .fff files.
* If there is any defect or damage caused by the use of third-party materials, accessories or software, the warranty will be voided. See the details of the warranty policy at https://www.snapmaker.com/repair