In Cura 4.10 or a newer version, you can select your Snapmaker 2.0 model in the machine library before starting your project.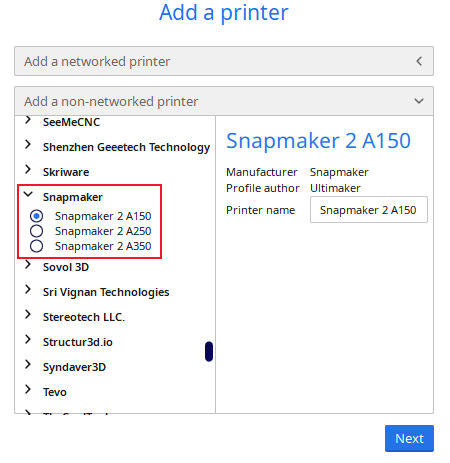 For recommended settings in Simplify3D, please check the attached .fff files.

Snapmaker's limited warranty does not apply to and therefore does not cover any defect or damage caused by the use of third-party materials, accessories or software, etc. For more details, please refer to the warranty policy.