1. Enter Laser G-code Generator

, then click Load G-code to Workspace.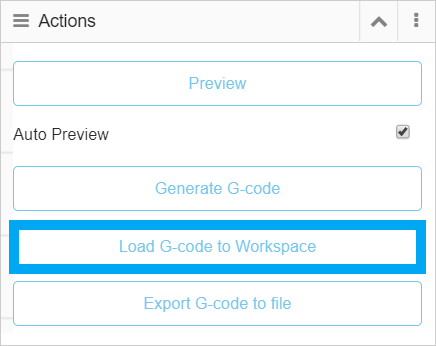 2. Set a small value (e.g. 5%) for Laser Power, then turn on the laser. You can set the Laser Power at about 0.7% if you're using a 1600mW laser module purchased separately.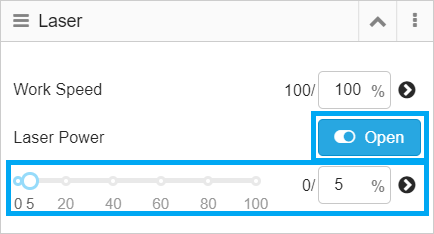 Caution: Before you turn on the laser, make sure you and any viewers have put on your laser safety goggles.
Note: It is recommended to use the laser engraver with an enclosure covered.
3. Find out where the engraving will be by setting the work origin. The work origin corresponds to the (0, 0) coordinate origin in the software. For example, if the center of the image corresponds to the coordinate origin in the software, you can click X-/X+/Y-/Y+ to move the laser spot over the center of the material.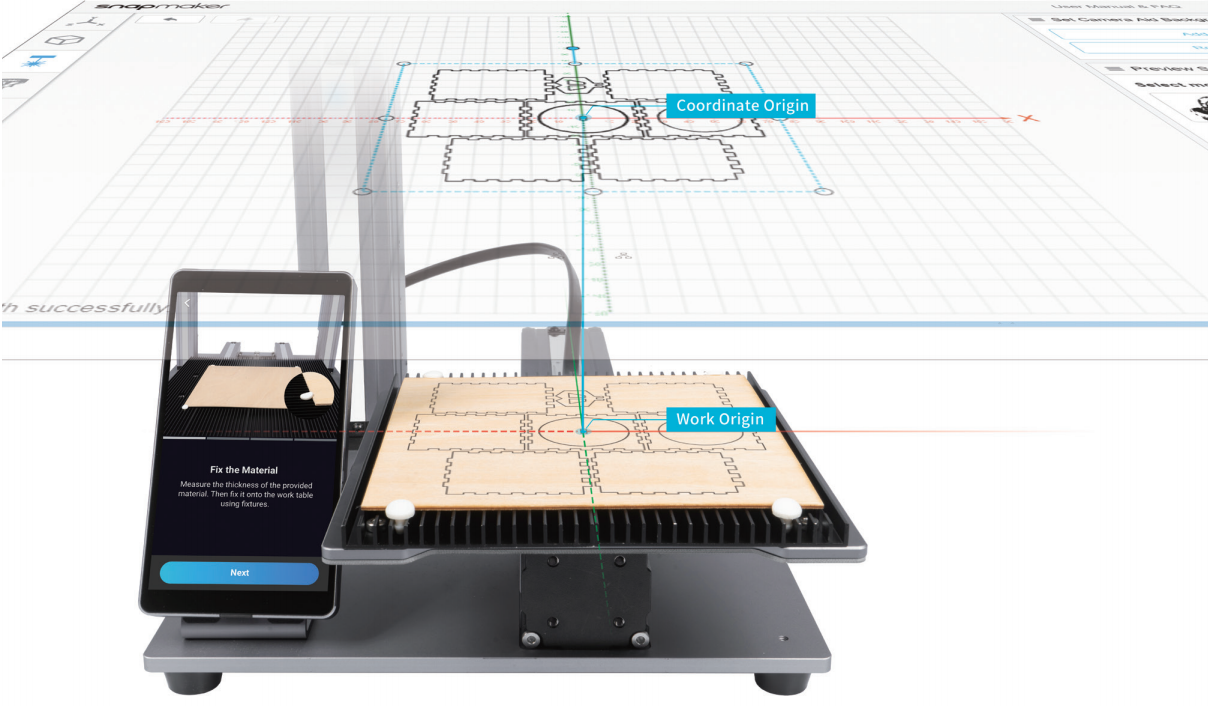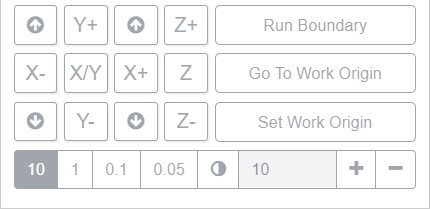 Note: We use another machine Snapmaker 2.0 A150 as an example in above figure.
4. Place the calibration card under the laser spot.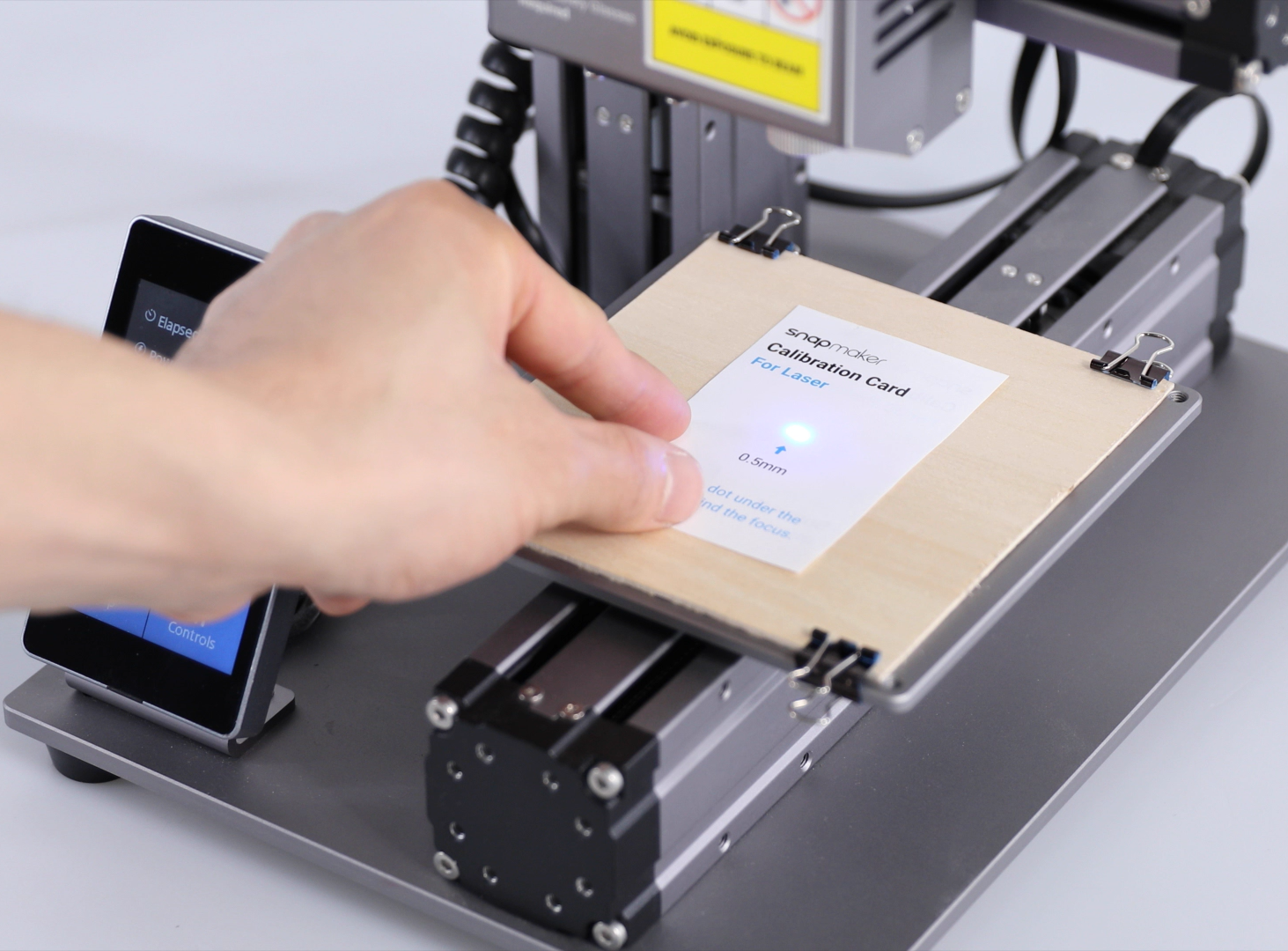 5. By clicking Z-/Z+, keep adjusting the height of the laser module until the laser spot is smaller than the black dot on the calibration card. Click Set Work Origin.
6. Click Run Boundary to check if the work origin is proper. If not, reset the work origin and run boundary again.