The fan of the 10W Laser Module is not turning or showing an overheat warning. There is smoke coming from inside the module.
Possible Causes
Actions
Make sure you are using the M4×8 screws to attach the 10W Laser Module. You can use the ones that come with the 10W Laser Module.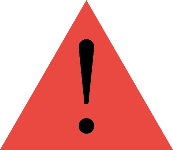 Do not use the M4×10 screws. It will compress the fan and cause this issue.

If the problem persists, please contact us at support@snapmaker.com for further assistance.