You can use the USB cable or the USB flash drive to transfer the G-code to machine and start printing.
Option 1: Online Printing
1. Connect your computer to the machine using the provided USB cable.
2. Enter Workspace

in the software. Refresh the Serial Port list by clicking

in the Connection section. Click the drop-down button and select the serial port of the machine, then click Connect.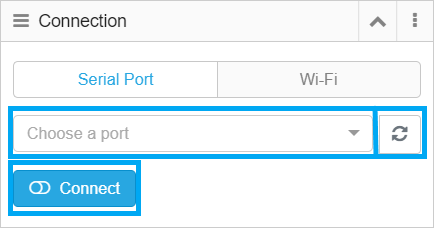 Note: If you can't find the port, unplug the USB cable and try again. You may need to install the driver.
3. When connected, click Load G-code to Workspace in 3D Printing G-code Generator

.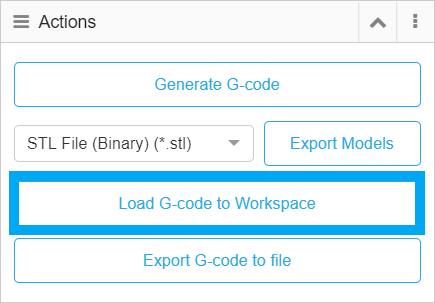 4. Click the Run button

to start printing.
Note: In this way, the computer must be connected to the machine throughout the process.
Option 2: Offline Printing
1. Click Export G-code to file to save the G-code file.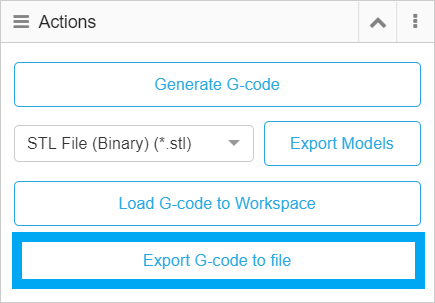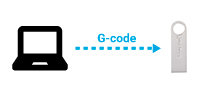 2. Insert the USB flash drive into the controller of the machine.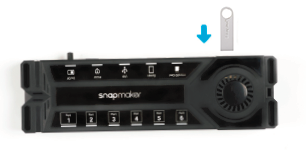 3. On the touchscreen, go to Files, find and select the G-code file. Then tap Start to start printing.