4.1 Tool Overview
Your CNC carver comes with an ER11-A 1/8" collet and collet nut, used to secure the CNC bits into the spindle.
The two CNC bits provided in the box, flat end mill (1.5 mm) and ball end mill, are of the same shank diameter—3.175 mm. Should you want to use other CNC bits, you can buy them from Snapmaker's online store.
Should you want to use bits with different shank diameters, you can use other ER11 collets with different clamping bores ranging from 1 mm to 7 mm. But ensure that it is an ER11 collet; otherwise, your collet will not fit the ER11 nut.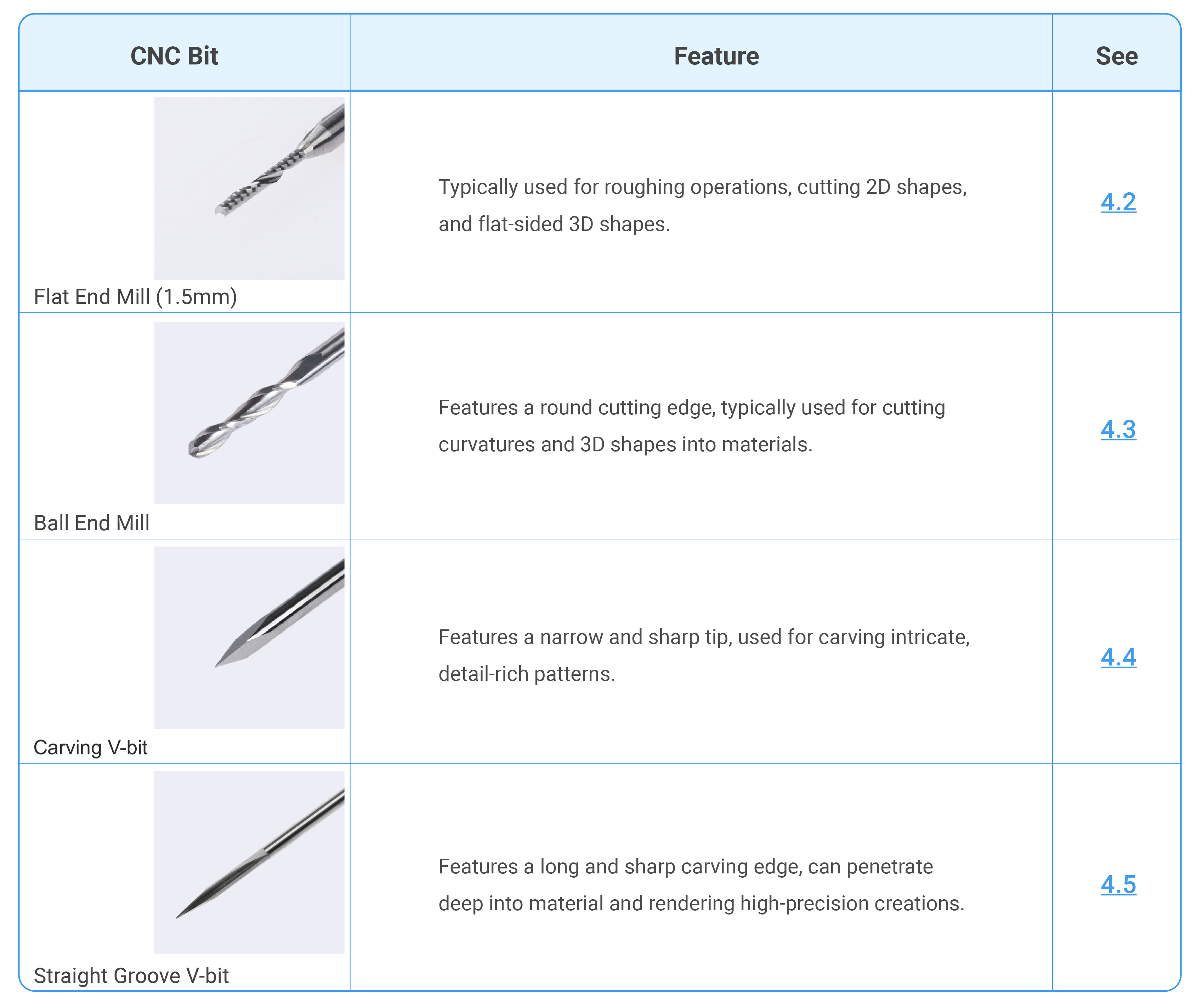 The data sheets provided in this manual are intended for reference and comparison purposes only. Actual performance varies with carving conditions. Users are responsible for judging the fitness for application in specific conditions. The data is subject to change without notice.
4.2 Flat End Mill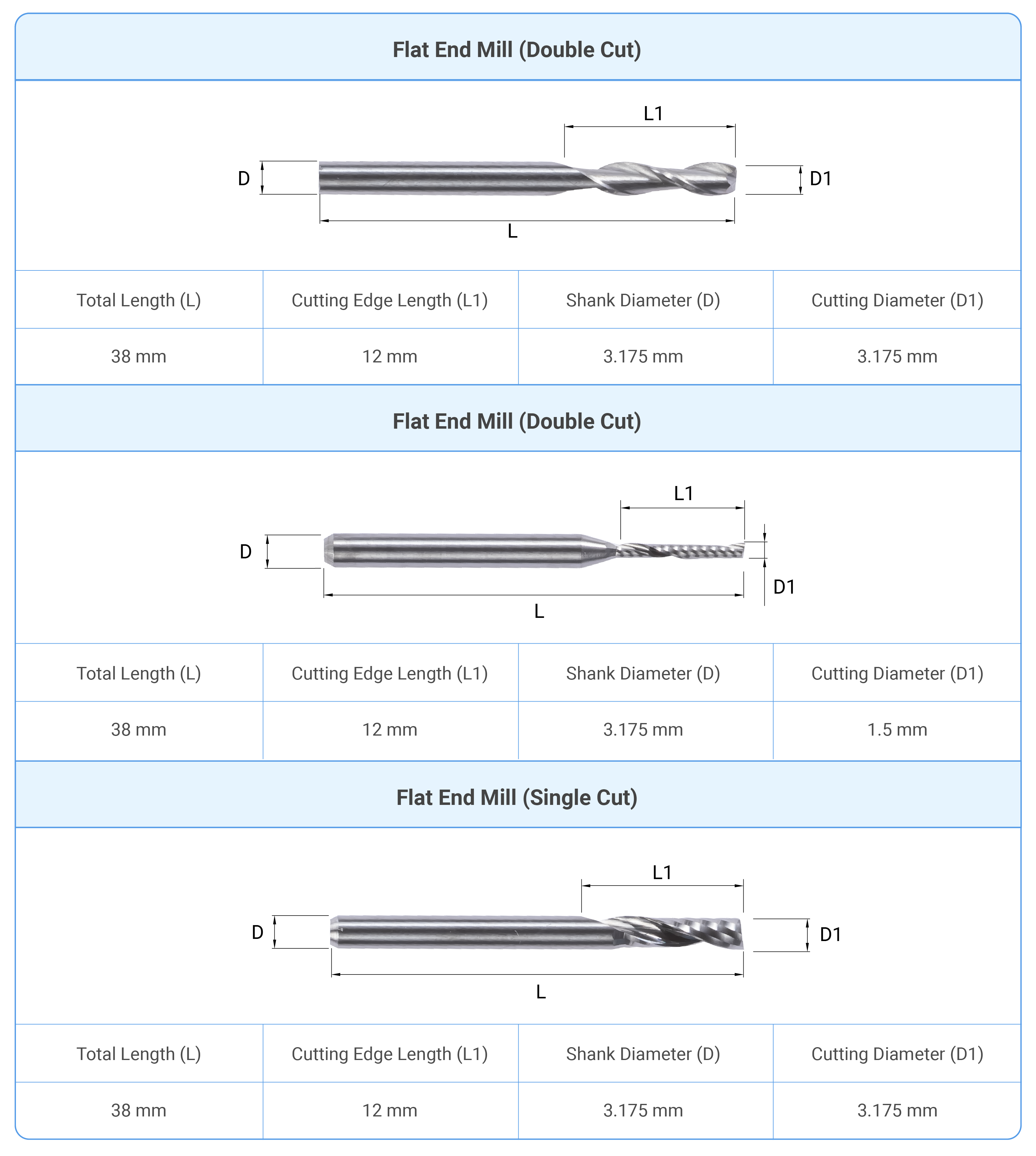 4.3 Ball End Mill

4.4 Carving V-bit

4.5 Straight Groove V-bit