4.1 How It Works: Canvas
The canvas in the Luban equals the lateral area of your material. After you input the diameter and length of your material, Luban will adjust the size of the canvas. You should put your object within the canvas. The highlighted area is where the material is clamped by the 3-jaw Chuck.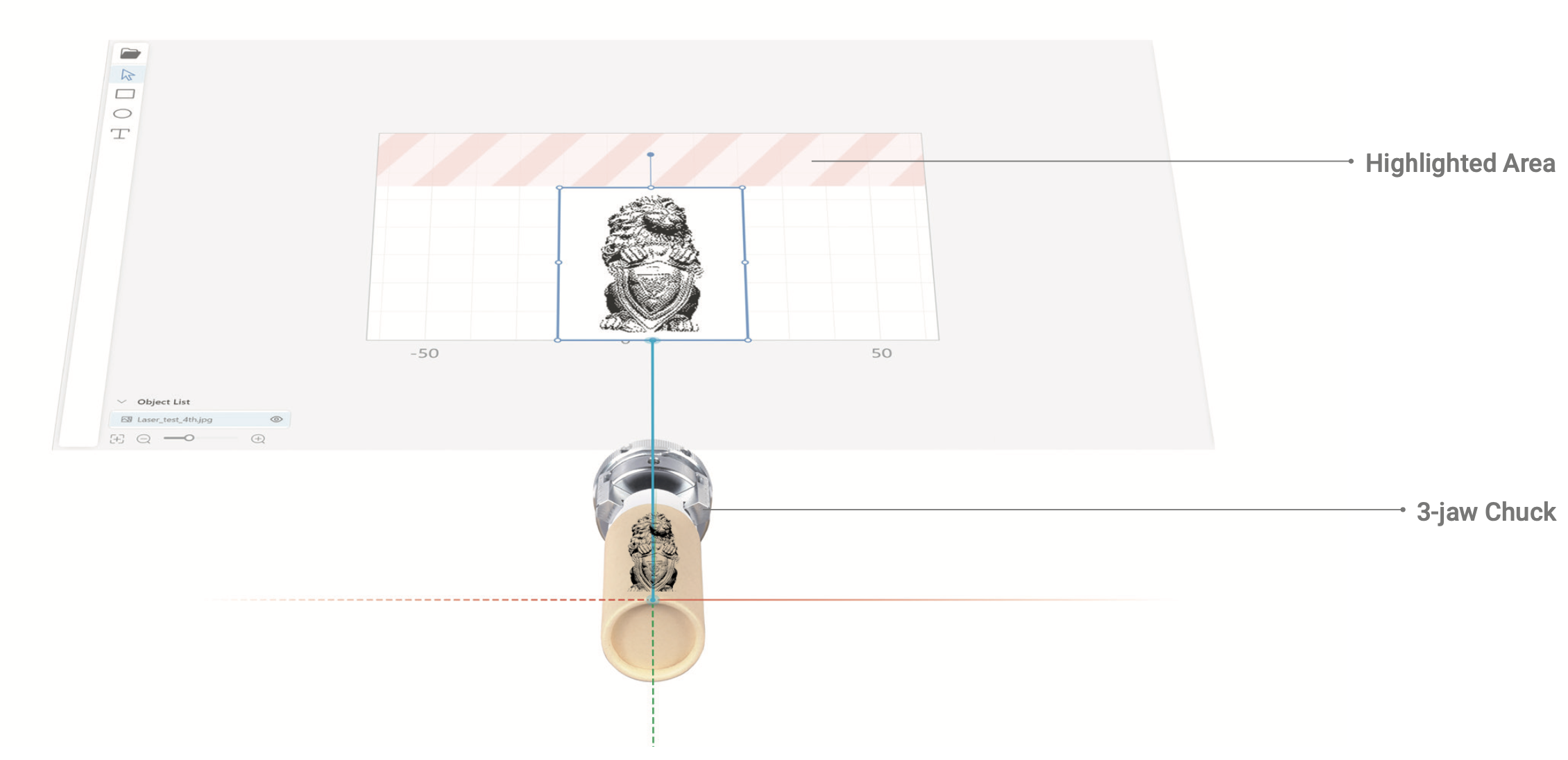 4.2 How to Generate the G-code File
The following steps instruct you to generate the G-code file with Luban 4.0.0.
① Launch the Snapmaker Luban. On the Home window, hover the selection arrow over the Laser G-code Generator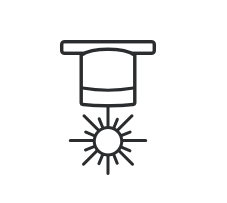 on the Get Started pane and click 4-axis.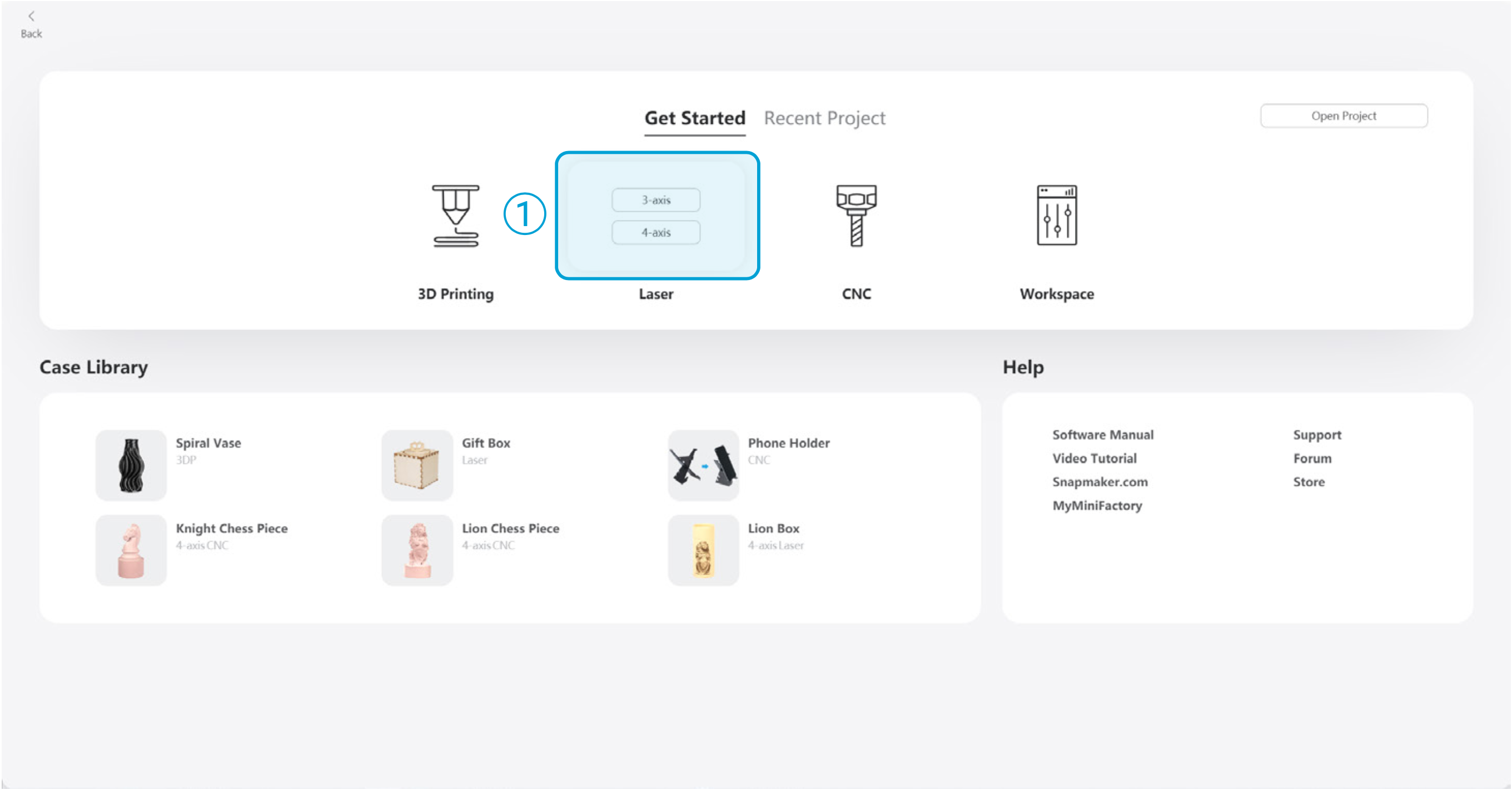 ② On the Job Setup pop-up window, input the length and diameter of your material and click Confirm.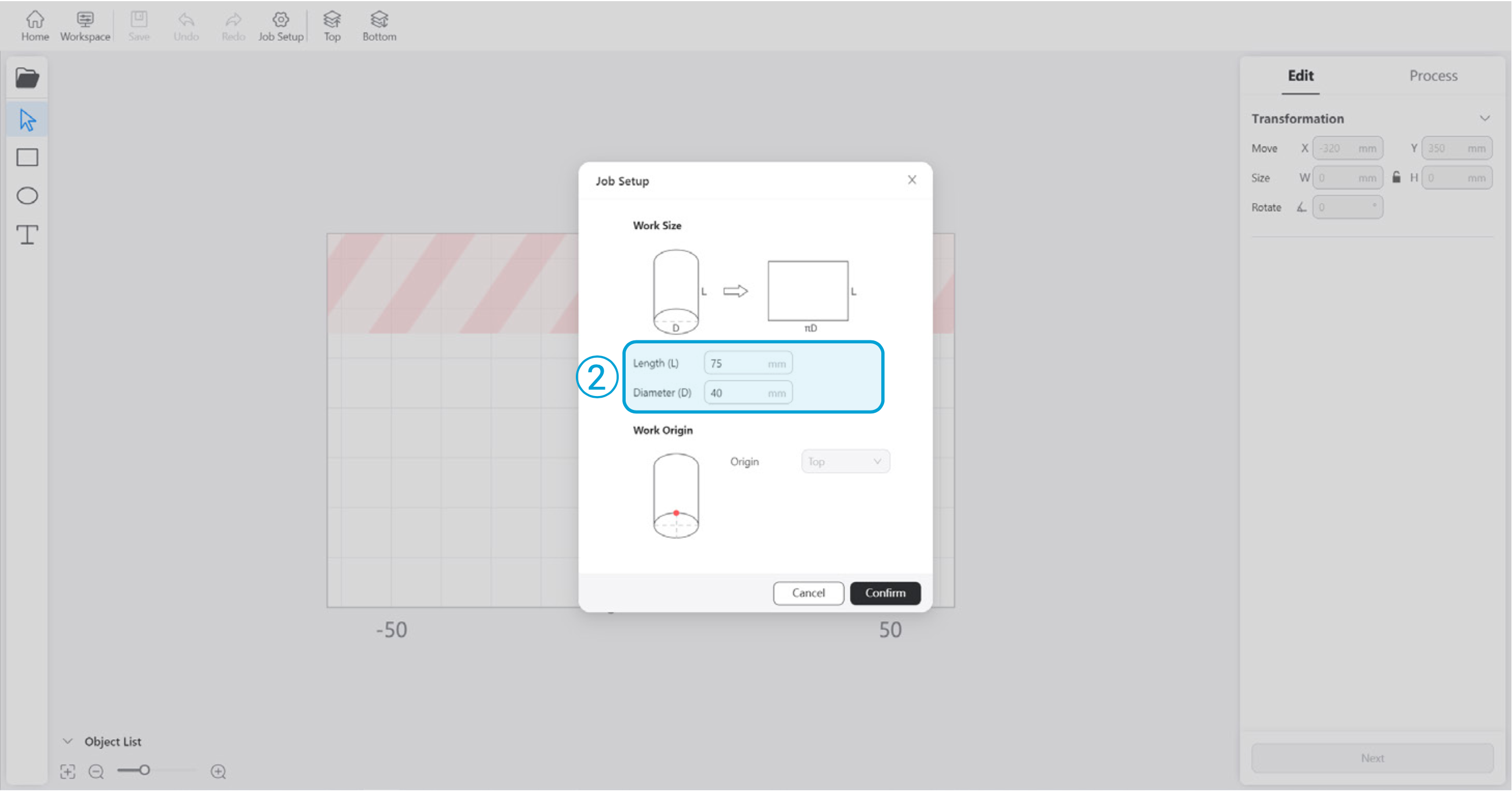 ③ On the left toolbar, click
to import an object from your local computer.
④ Click to select the object on the canvas, edit the object based on your need, and then click Next.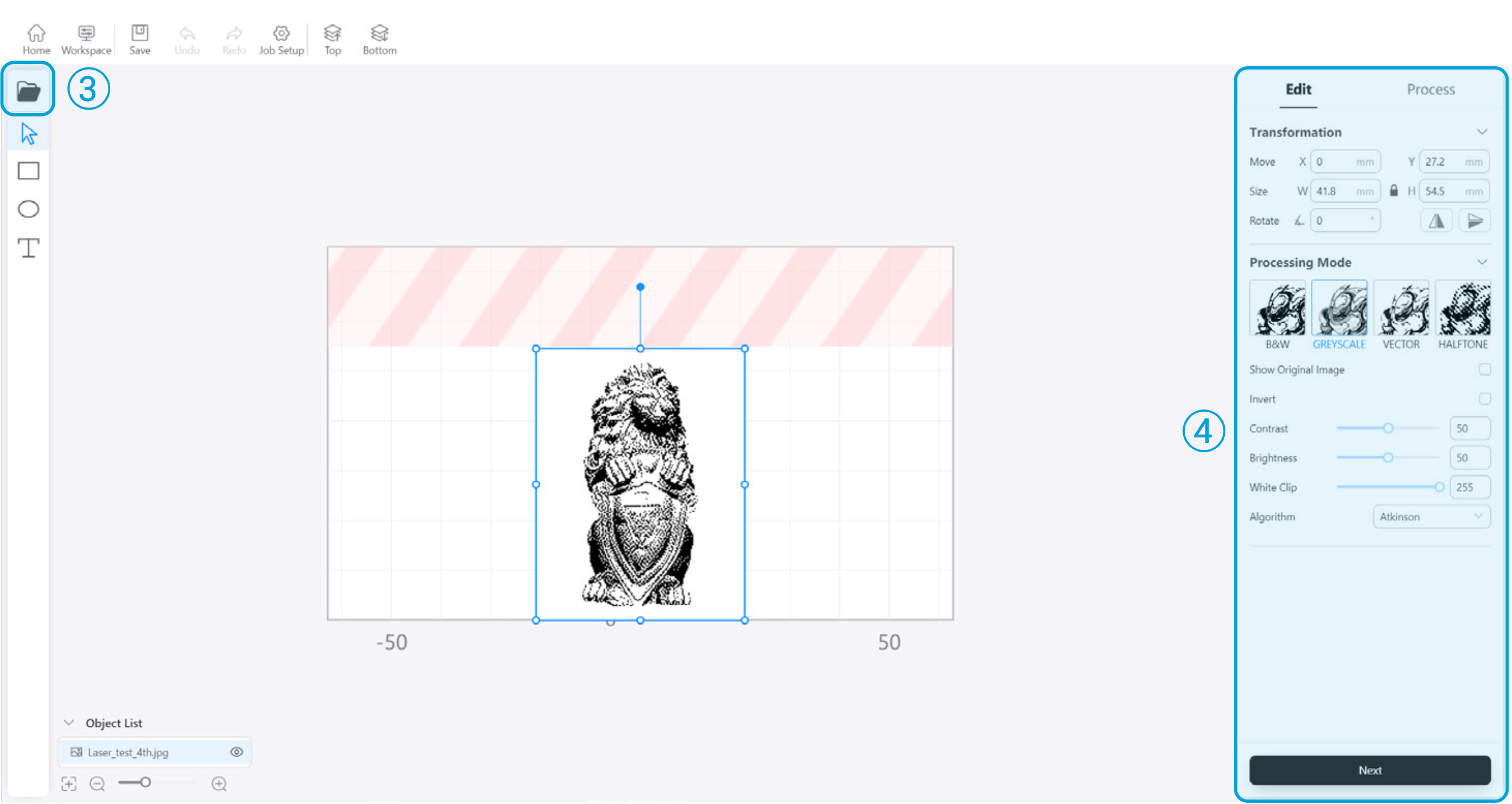 ⑤ Click to select the object on the canvas, and then click Create Toolpath on the Process panel. On the Toolpath Settings pop-up window, use the default configurations and click Save.
⑥ Click Generate G-code and Preview to check the toolpath.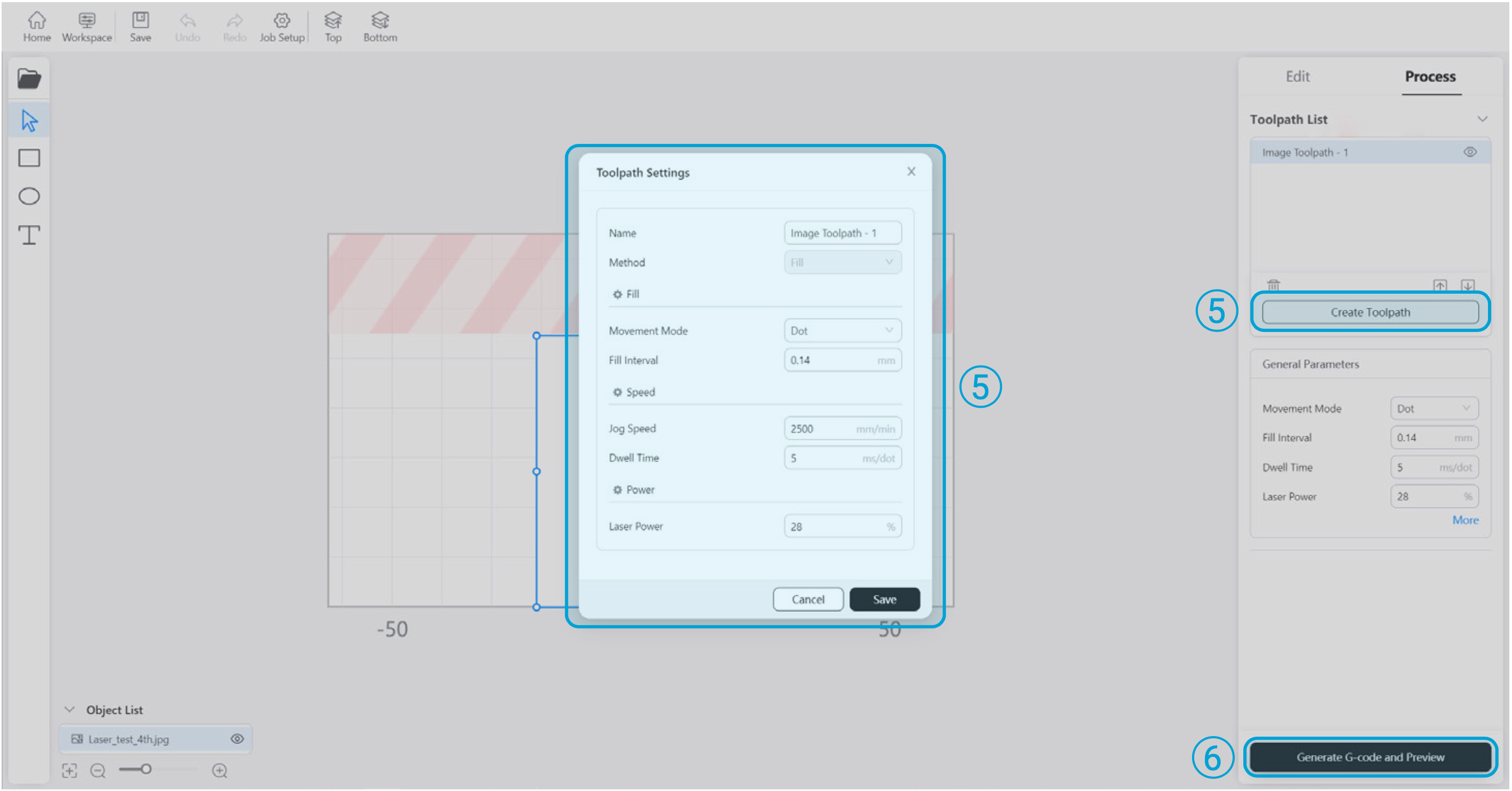 ⑦ Click Export > Export G-code to File to save the G-code file to your USB flash drive.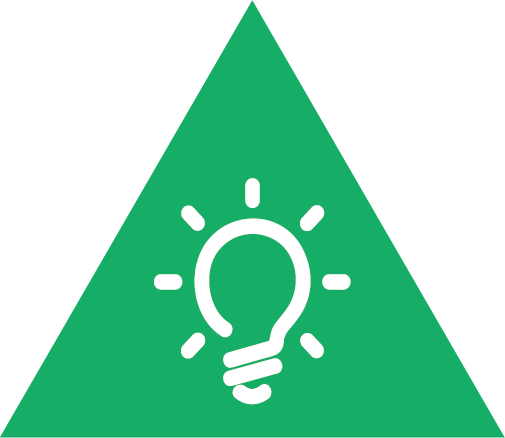 If your machine is turned on, you can also send the G-code file to your machine via Wi-Fi. After you finish step ⑥, click Export > Load G-code to Workspace > Connect Luban to your machine via Wi-Fi > Send to Device via Wi-Fi > Receive the G-code file on the Touchscreen.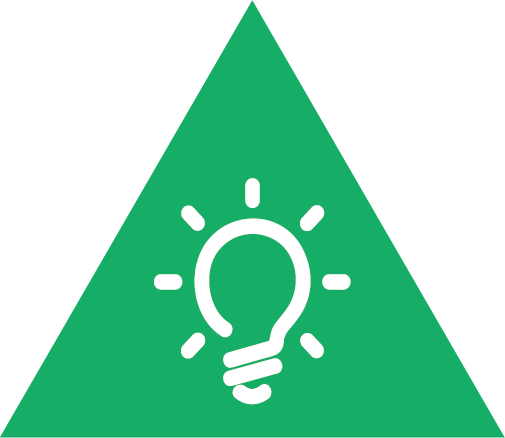 For introductions on parameters, see Snapmaker Luban 4.0 User Manual.