This manual instructs you to use the Snapmaker 2.0 A150, A250, and A350 Laser Engraving and Cutting Machine. The three models with different sizes share the same function, so we will demonstrate their use with the A350 model. Before operation, ensure that you have read the entire manual.
Should you encounter any technical problems, contact us at support@snapmaker.com.
Machine Anatomy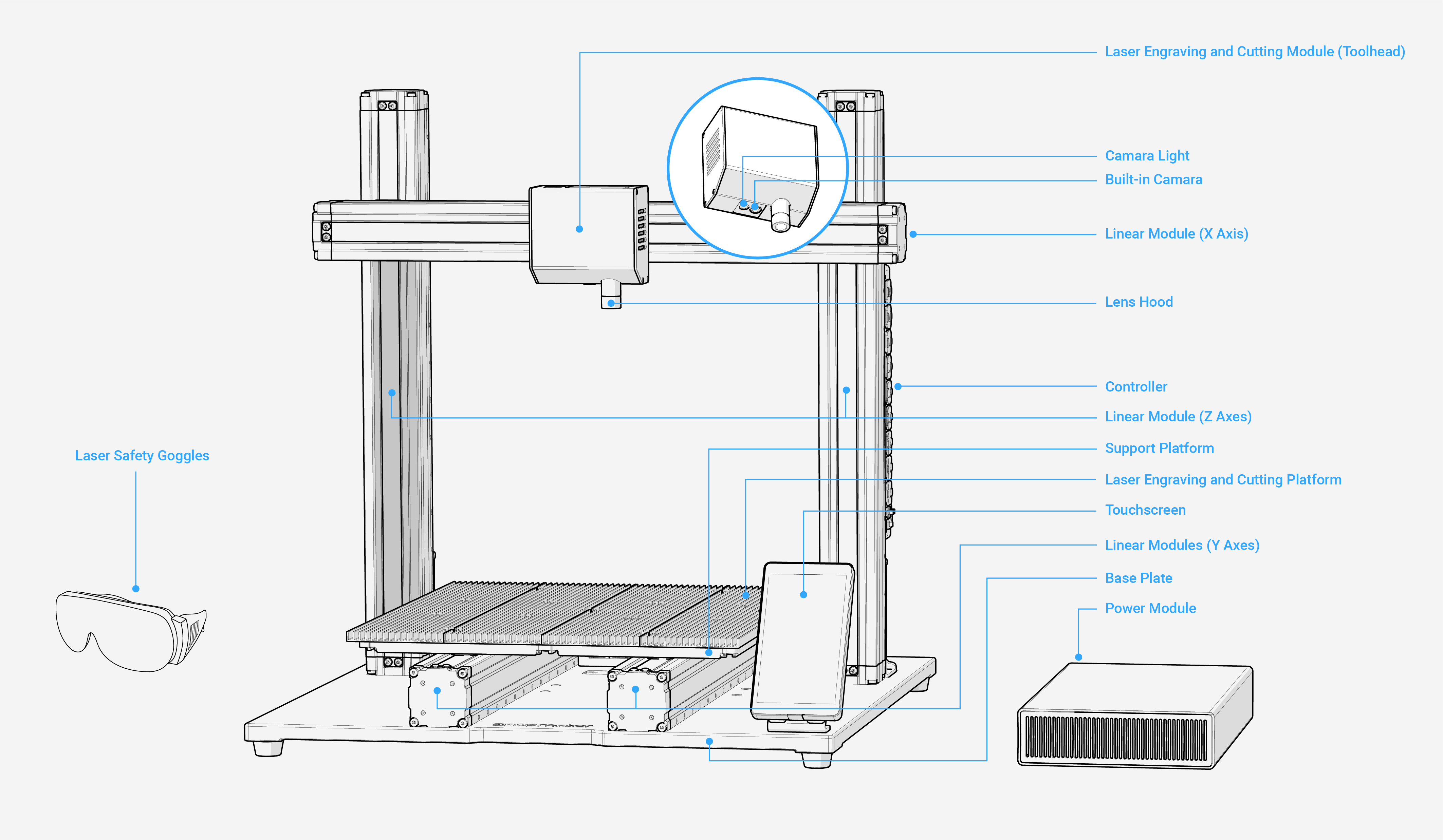 Touchscreen
User Interface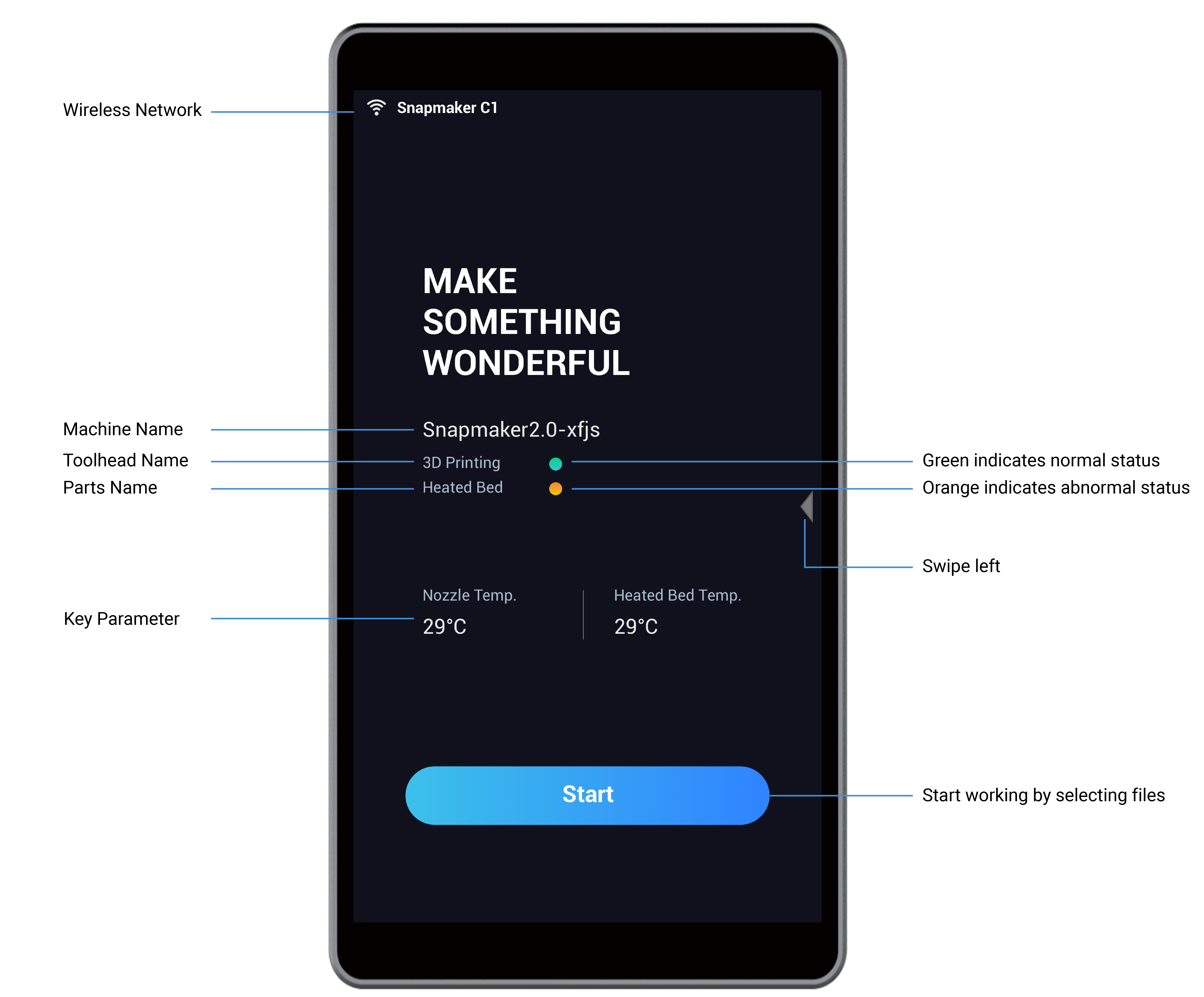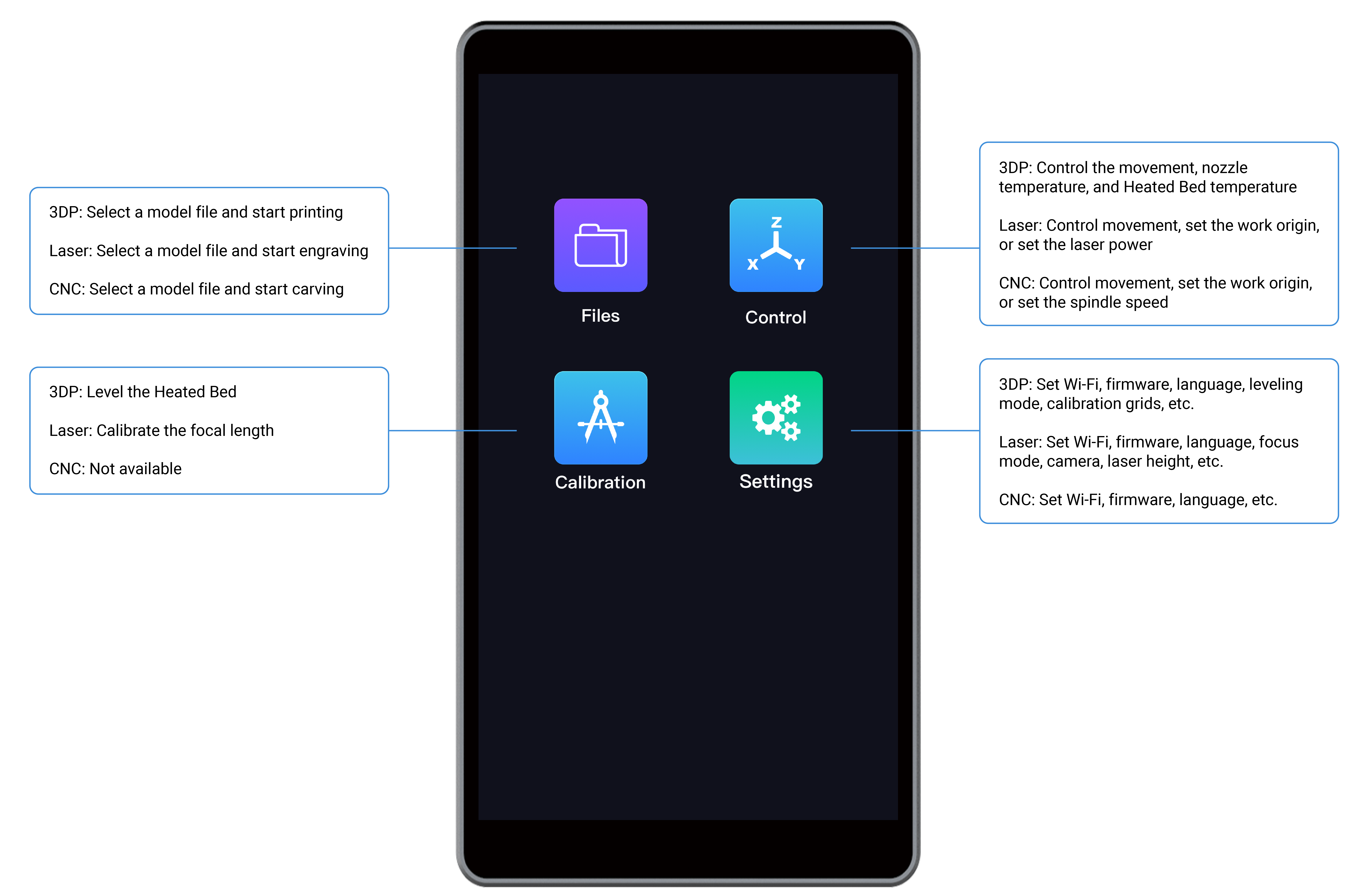 Firmware
Before use, update the firmware to the latest version. For Touchscreen with the firmware of V1.9.0 or later, you can update via Wi-Fi or USB flash drive. For firmware previous to V1.9.0, update only via USB flash drive.

: Turn on the machine > Connect your machine to a Wi-Fi network > Swipe left on the
Touchscreen > Tap Settings > Firmware Update > Check for Updates > Update Now > Complete.

: Download our firmware from snapmaker.com/product/snapmaker-2/downloads > Insert the USB flash drive into the Controller > Turn on the machine > Swipe left on the Touchscreen > Tap Files > USB > Tap the firmware file to update.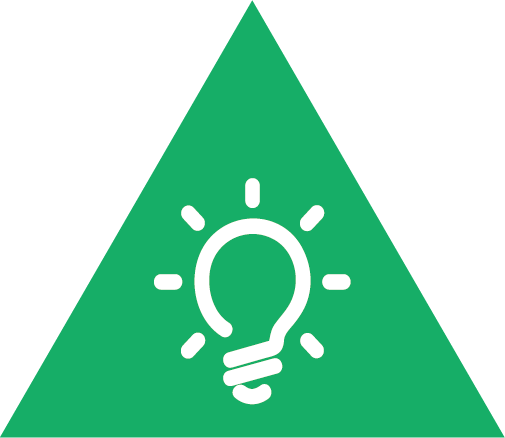 Should you need to update the Touchscreen firmware, Controller firmware, or the firmware of other modules and addons separately, download them from our website or forum to your USB flash drive, and update via Touchscreen.
Should you use the laser engraving and cutting machine together with addons like the Enclosure, Rotary Module, Emergency Stop Button, or Air Purifier, update the firmware to the required version:
Enclosure: V1.10.0 or later
Rotary Module: V1.12.0 or later
Emergency Stop Button: V1.12.0 or later
Air Purifier: V1.13.1 or later
To check the firmware version, tap Settings > About Machine.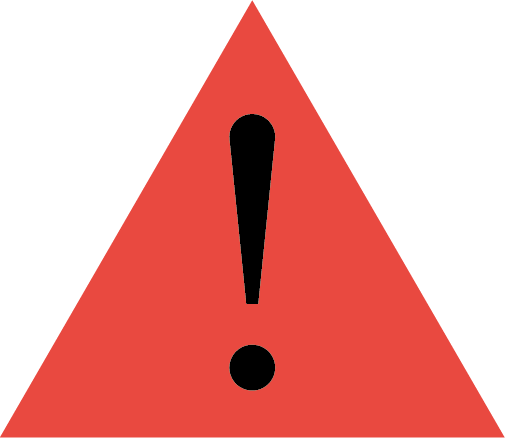 Before using the Emergency Stop Button, you should update the firmware to version 1.12.0 or later as required.
Snapmaker Luban
How to Install
Our free slicing software Snapmaker Luban (Luban hereafter) supports three operating systems.
Download Luban from here or Forum. Double click and install Luban.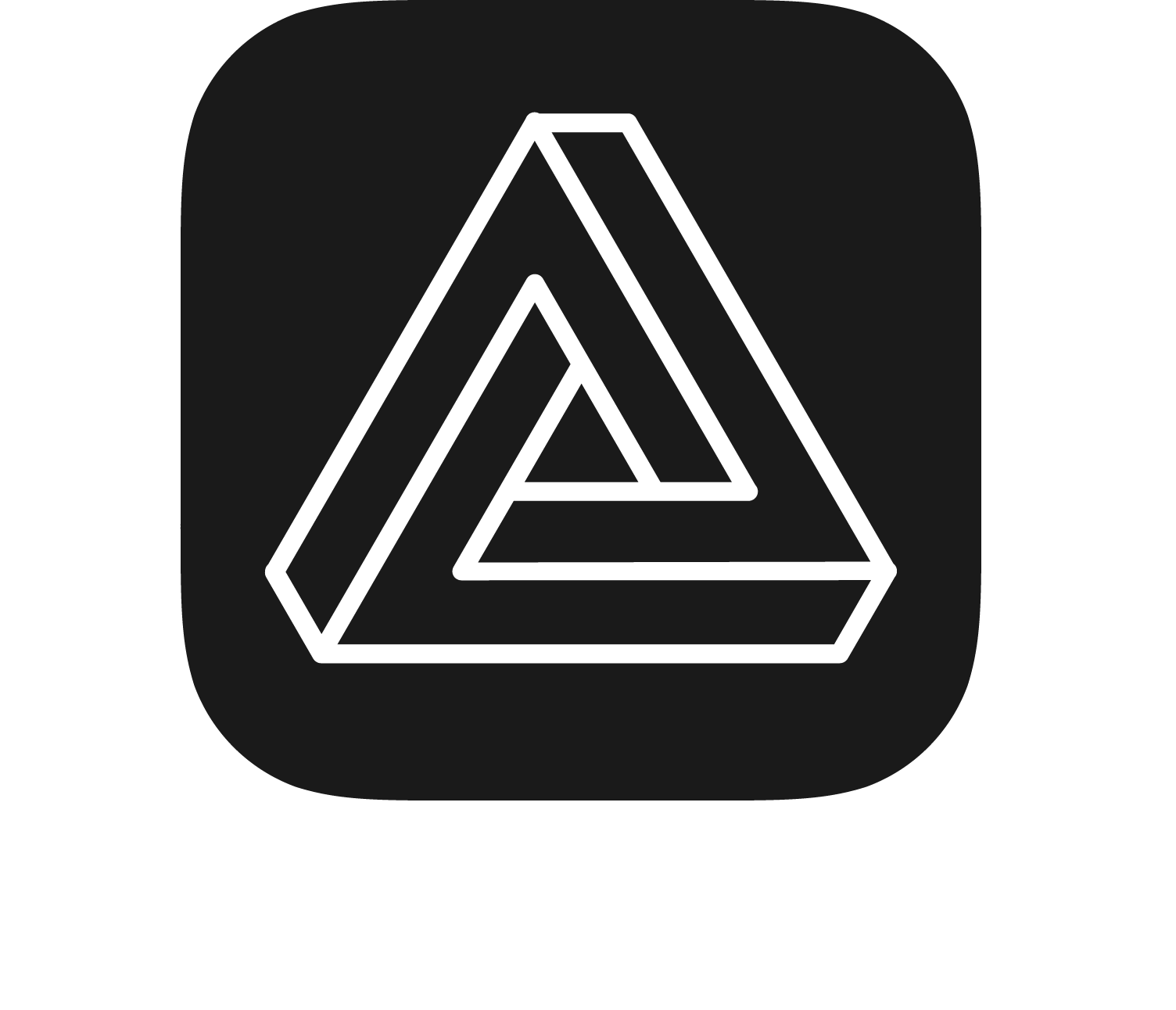 Version Requirements
Should you use the Laser Engraving and Cutting Machine together with addons like Enclosure, Rotary Module, or Emergency Stop Button, update Luban to the required version:
Enclosure: V3.5.0 or later
Rotary Module: V3.14.0 or later
Emergency Stop Button: V3.14.0 or later
Air Purifier: V3.15.0 or later