When you start a print, the Touchscreen keeps showing the screen below while the filament hasn't run out de facto.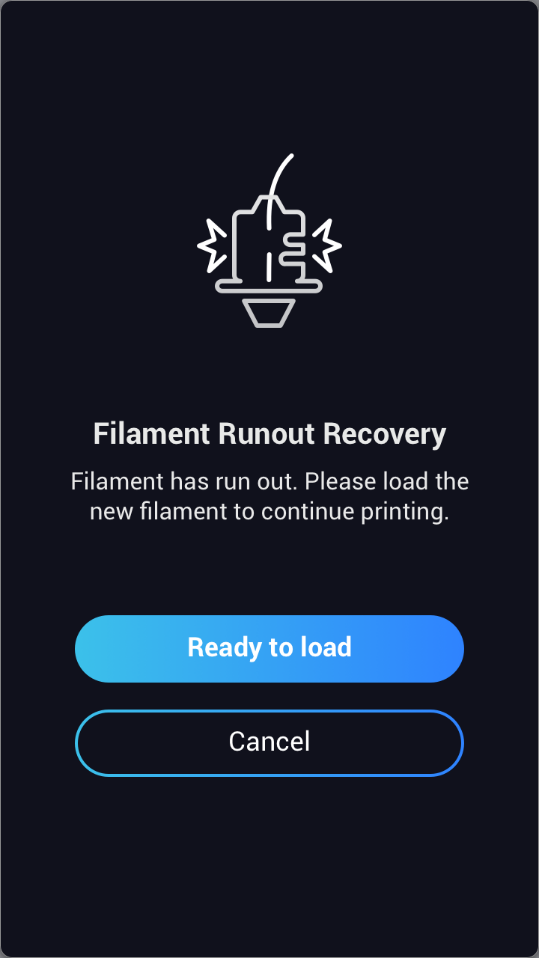 Possible Causes
The filament sensor isn't seated right.
The filament sensor is broken.
Actions
Adjust the filament switch as shown in the videos below:
1. Remove the fan.
2. Adjust the filament switch.
If the problem persists, please contact us at support@snapmaker.com for further assistance.

If you want to start a print directly, follow the steps below to turn off filament runout detection.
1. Connect your machine to your computer via the USB cable.
2. Launch Luban and input the commands below in the console.
- M412 S1: Enable filament runout detection
- M412 S0: Disable filament runout detection
- M412: Report the current filament runout detection state