If the Laser Calibration does not go well, the Touchscreen will display Failed.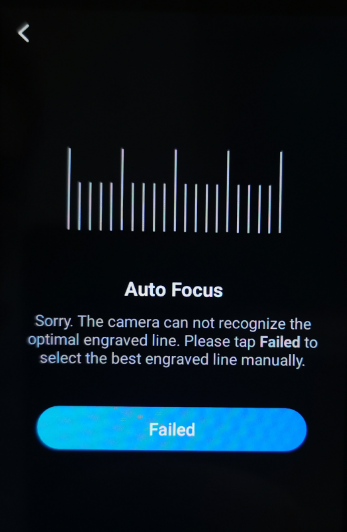 Possible Causes
The laser height is too high.
The laser module is broken.
Actions
1. Redo autofocus. Tap Failed, slide the scale left to select the leftmost line and tap Save. The screen should go back to the main menu. Tap Calibration. If the problem persists, repeat the steps until calibration succeeds.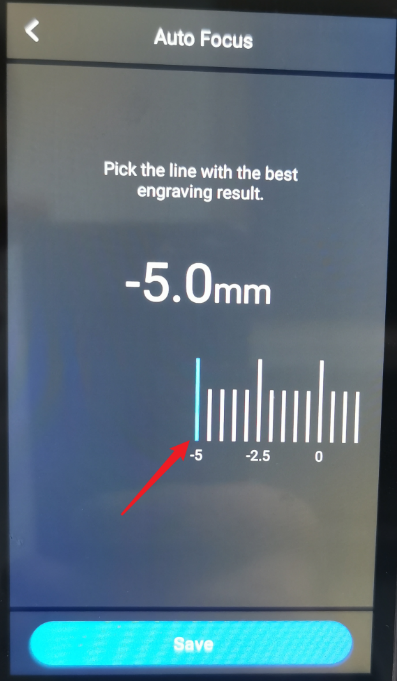 Or, you may change the Laser height(Focal length for the laser) manually to have a try.
On the touchscreen, tap on Settings > Laser > Adjust Laser Height. Then set the Laser Height to 21mm and then do the Calibration again.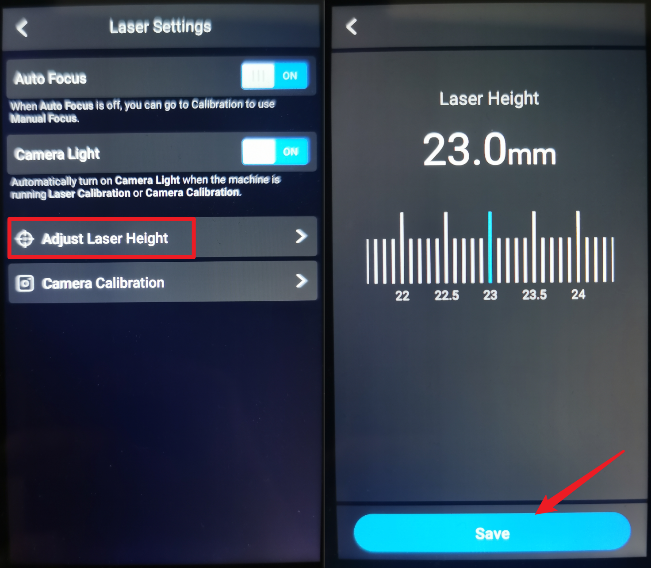 2. If the laser result is shown like the below picture, there is something wrong with the laser module.

Please contact us at support@snapmaker.com for further help.