The hot end is the component of a 3D printer that melts the filament for extrusion. Generally, after printing for a period of time, the nozzle, the main part of the hot end, may get worn or be filled with many tiny particles, which results in an extruding problem. You can follow the instructions below to quickly replace the hot end to fix it.
Tools you need:
New hot end, screwdriver, 1.5mm and 2.0mm hex keys, tape.
Step 1
Remove the existing hot end
Detach the 3D printing module.
Detach the side cover that is close to the nozzle.
* Be sure to wait till the nozzle cools to room temperature to detach the components.
Unscrew the hot end using a 1.5mm hex key.
Take out and tape the heating tube and thermistor in place.
Take out the existing hot end.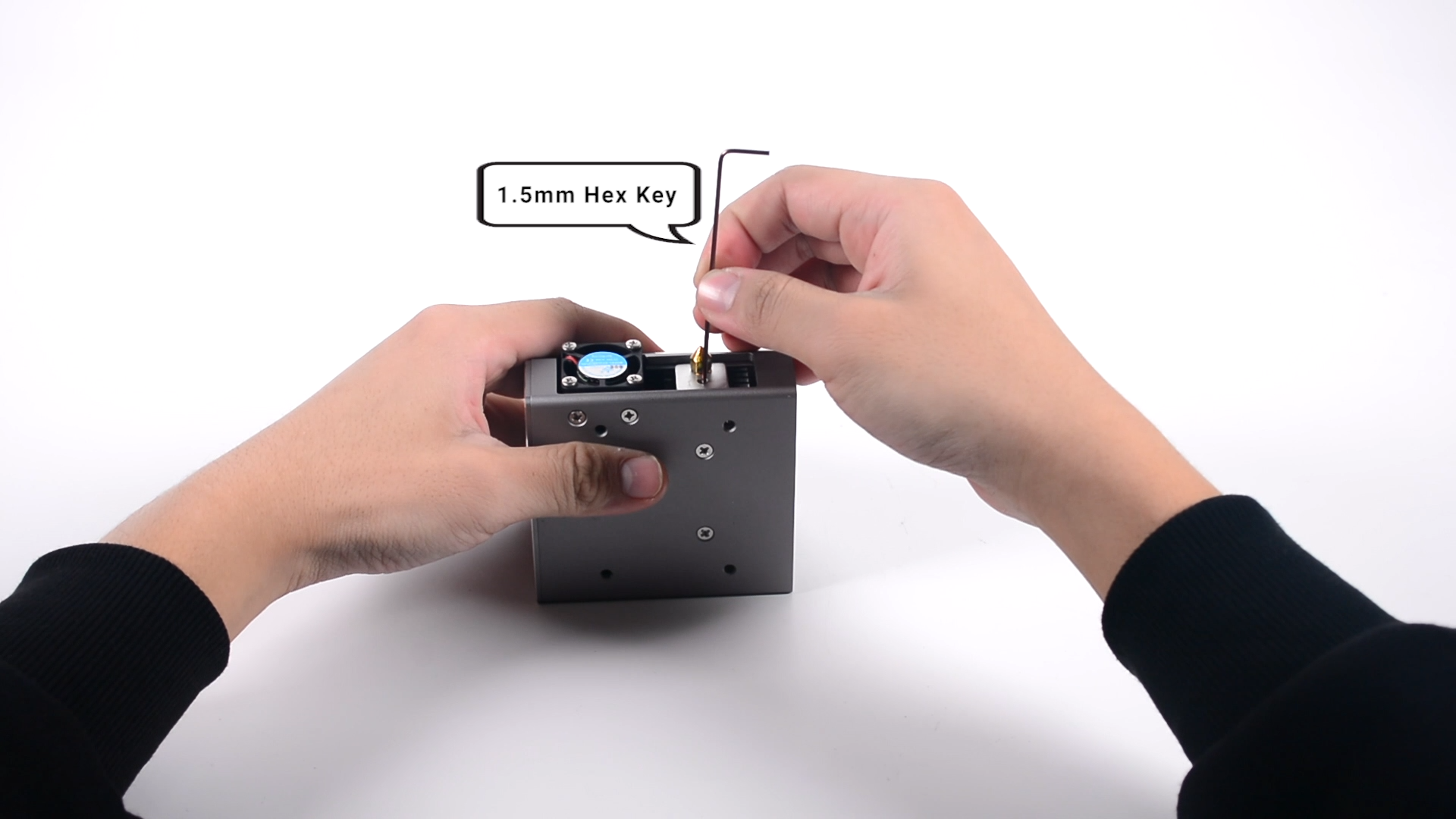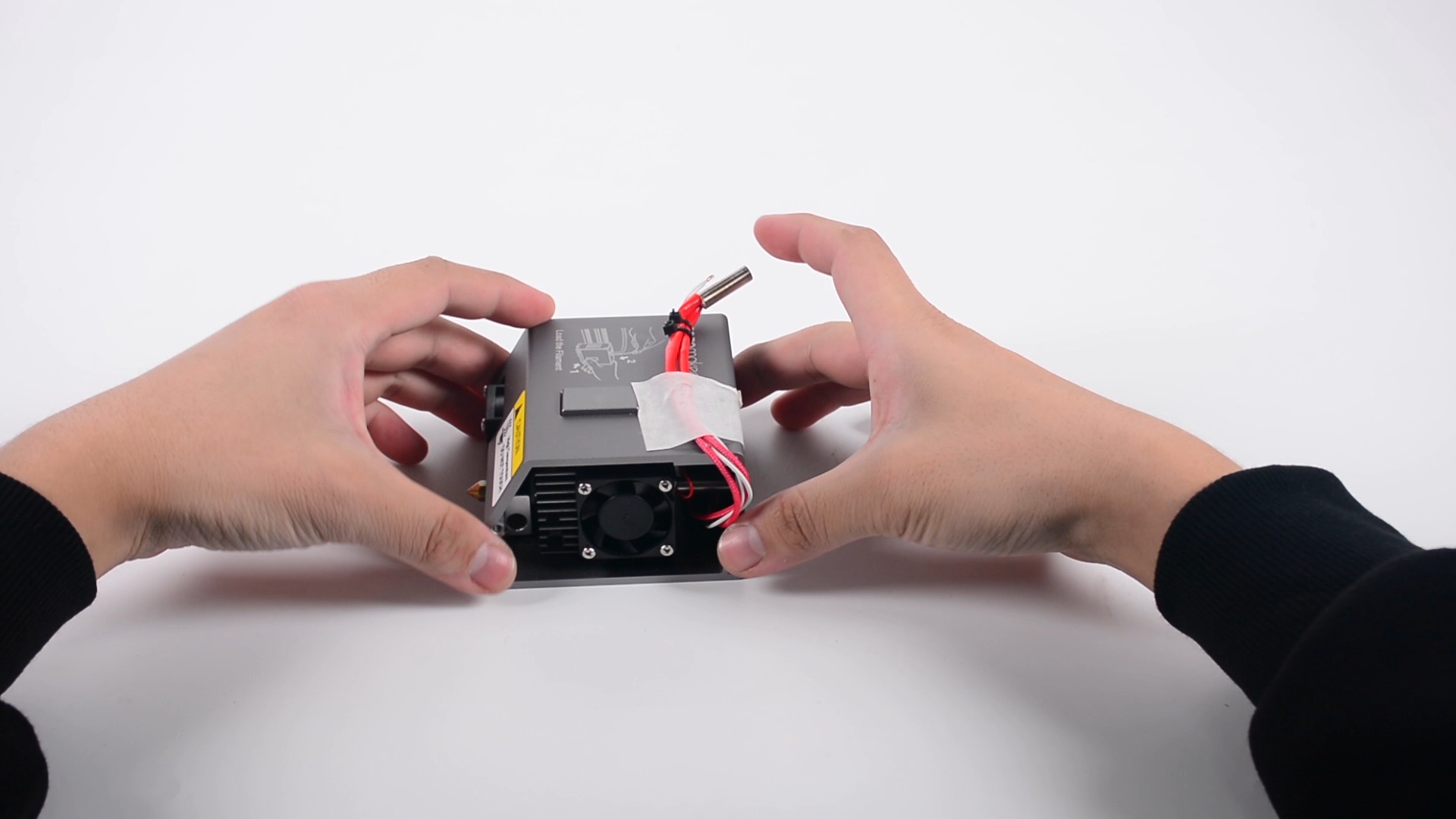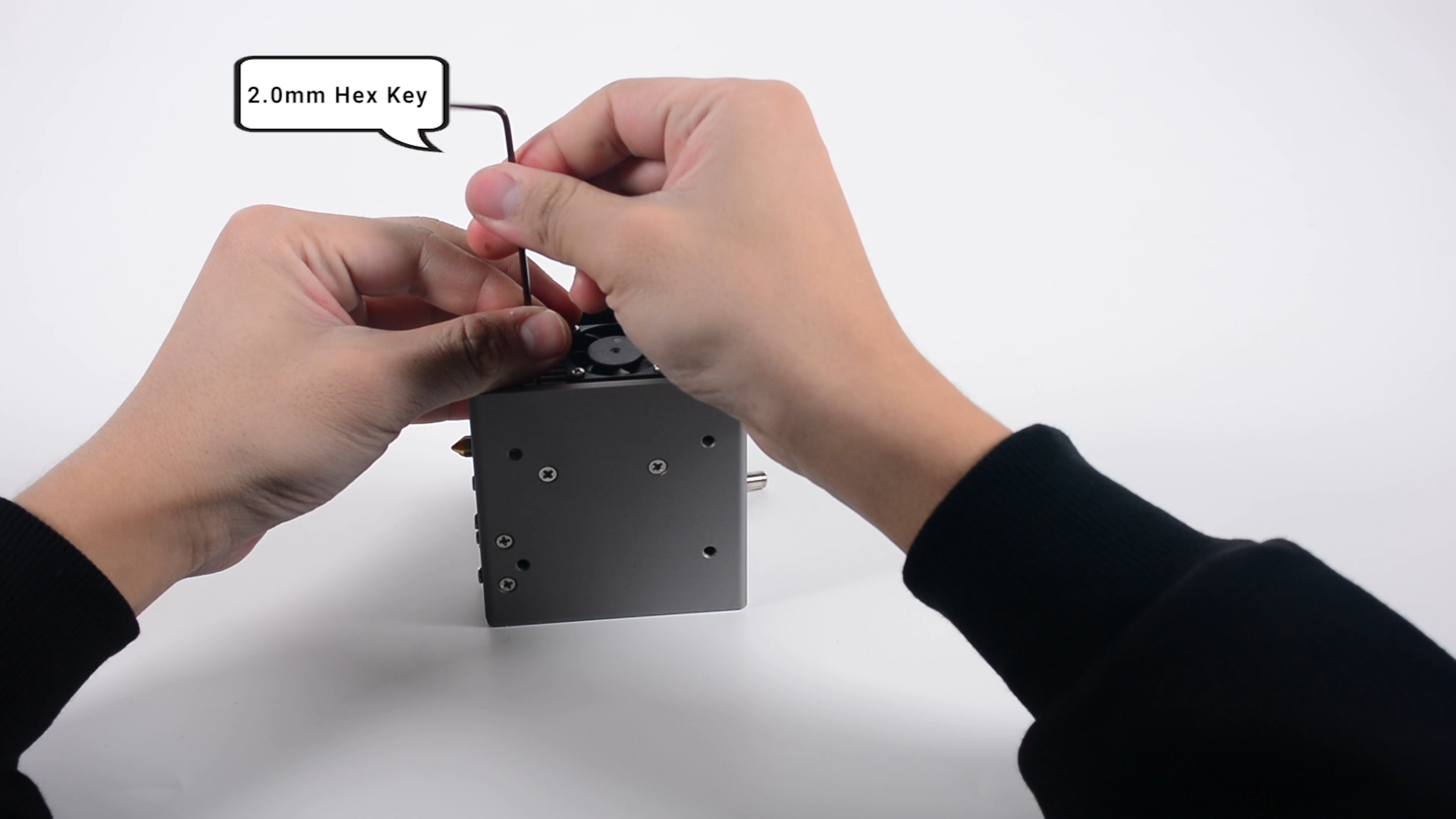 Step 2
Replace with the new hot end
Put a new hot end into the module.
* Each Snapmaker package comes with an extra hot end that can be used for replacement. You can also click here to buy the hot end on our online store.
Hold the heater block and make it parallel to the module.
Tighten the grub screw on the heat sink.
Remove the tape, insert the heating tube and thermistor back to the heater block.
* Make sure that the length of the protruding parts from both ends of the heating tube should be the same, and the thermistor is inserted into the heater block as well.
Fix the heating tube and thermistor by tightening the screw inside the heater block.
Install the side cover back to the module.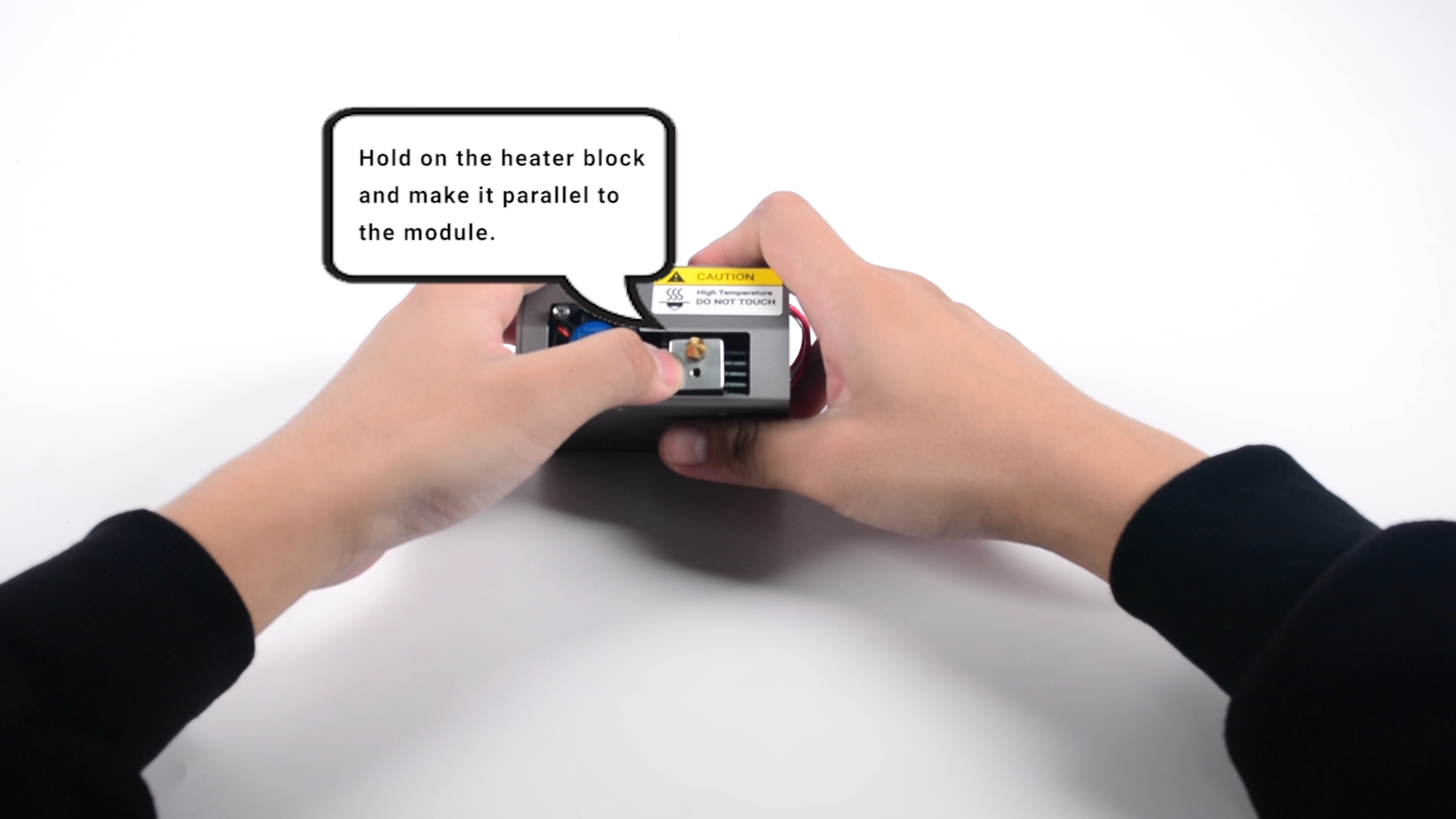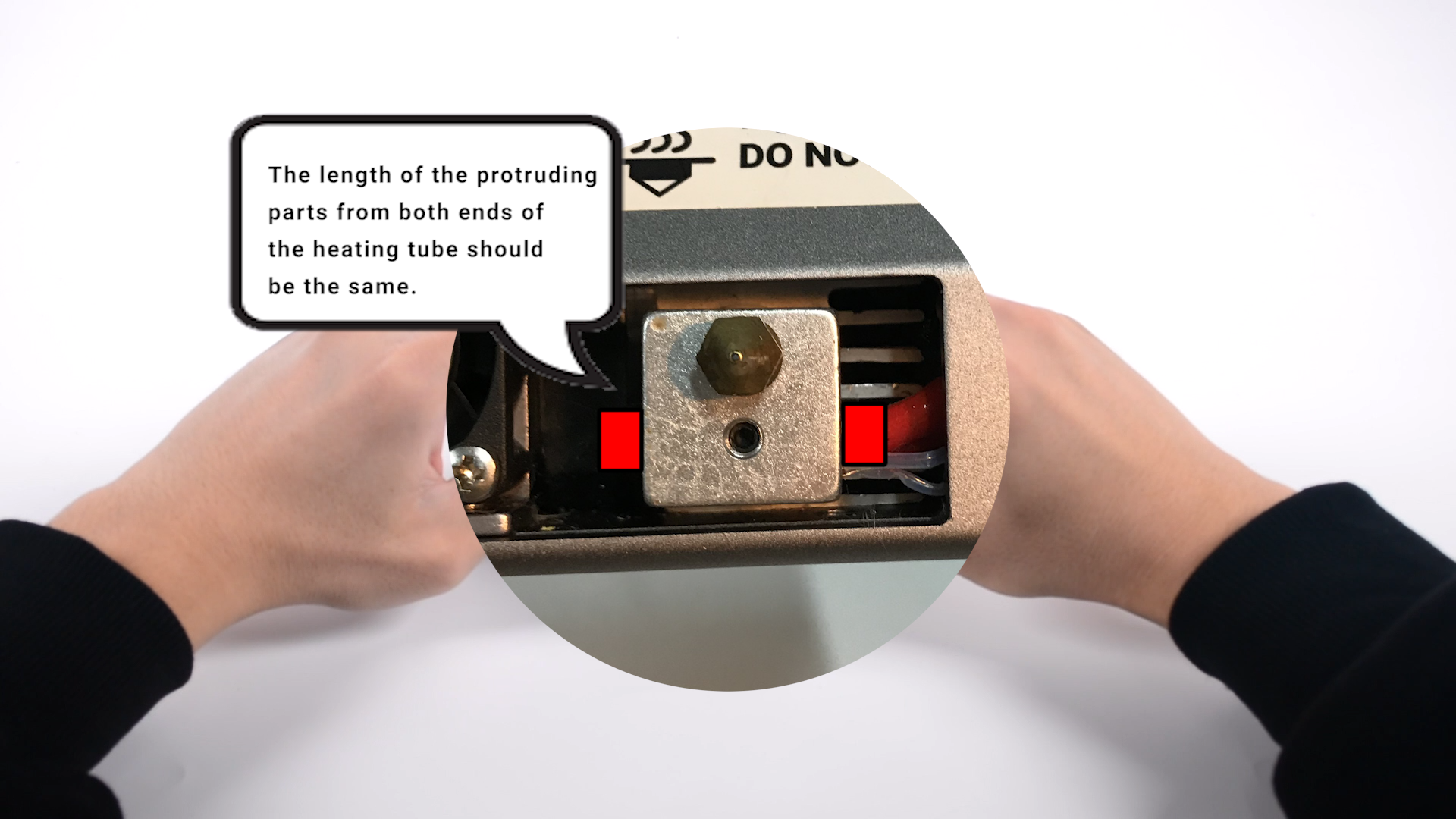 Congratulations! Now you get a clean and new hot end and it shall extrude filament perfectly again. 
Feel free to contact us for more help. Email your questions to support@snapmaker.com with "Troubleshooting" in the title. We are always available to help you out.
Visit our website to learn more about Snapmaker 3-in-1 3D Printer.
Visit our online store to get Addons, Materials, Parts and Accessories for your Snapmaker.