The slider of the Linear Module comes loose.
Actions
1. Take the cover (the one without cable) off from the Linear You will need the H2.5 & H2.0 screwdriver.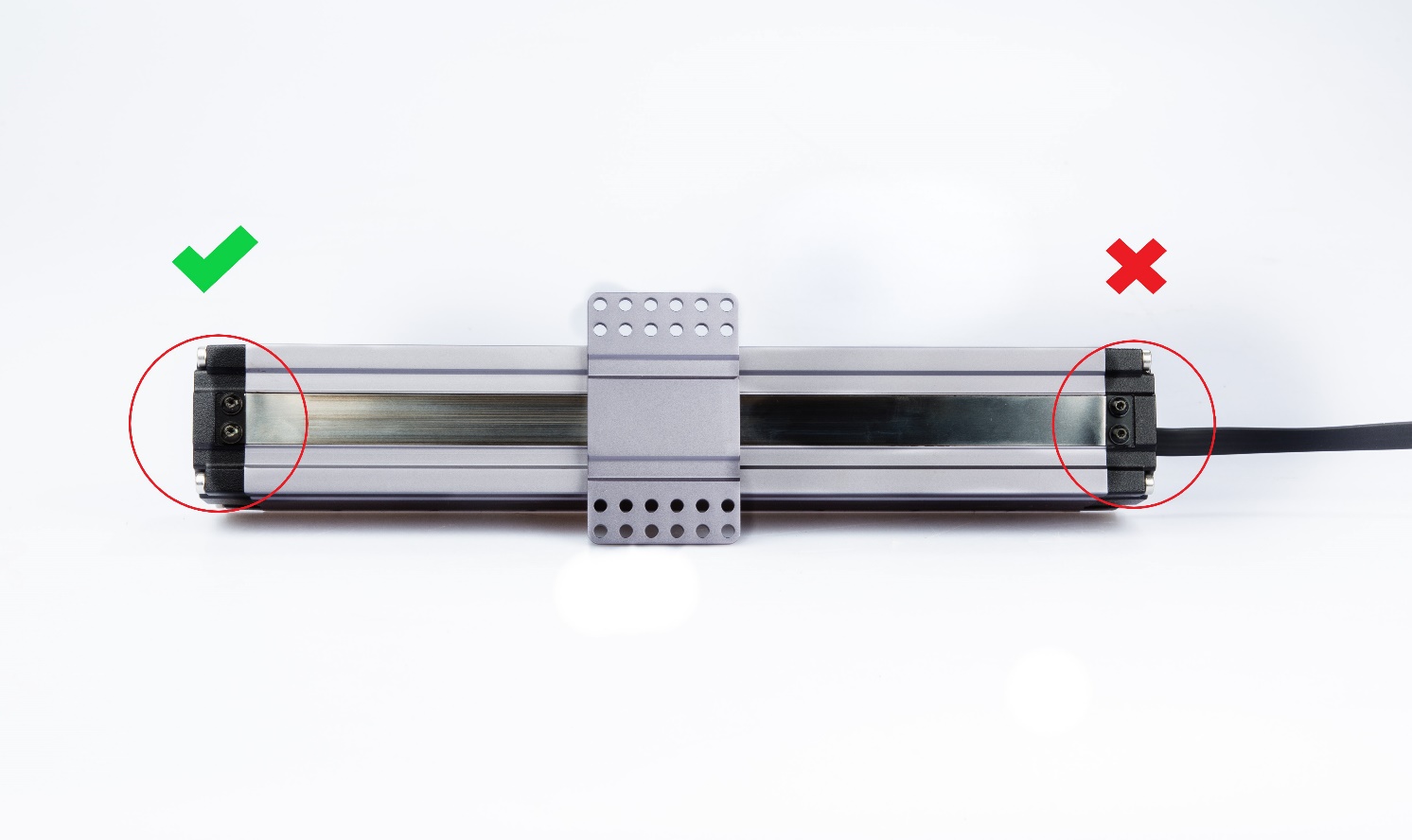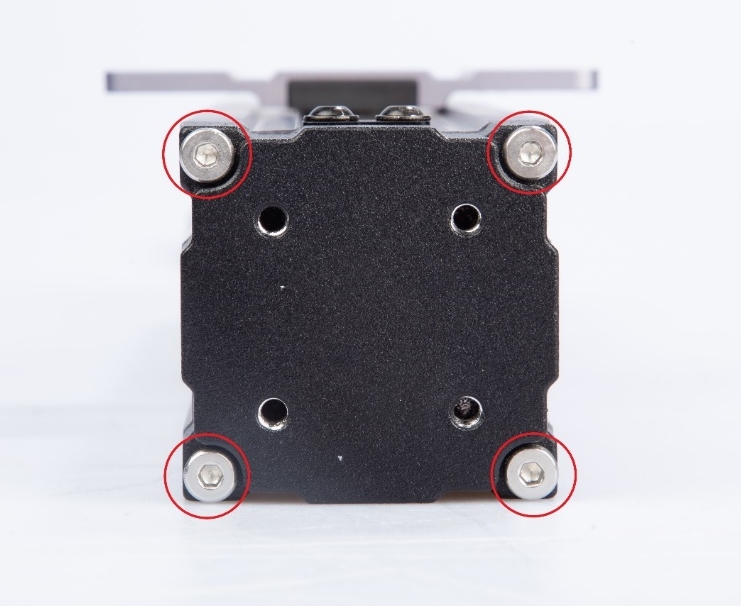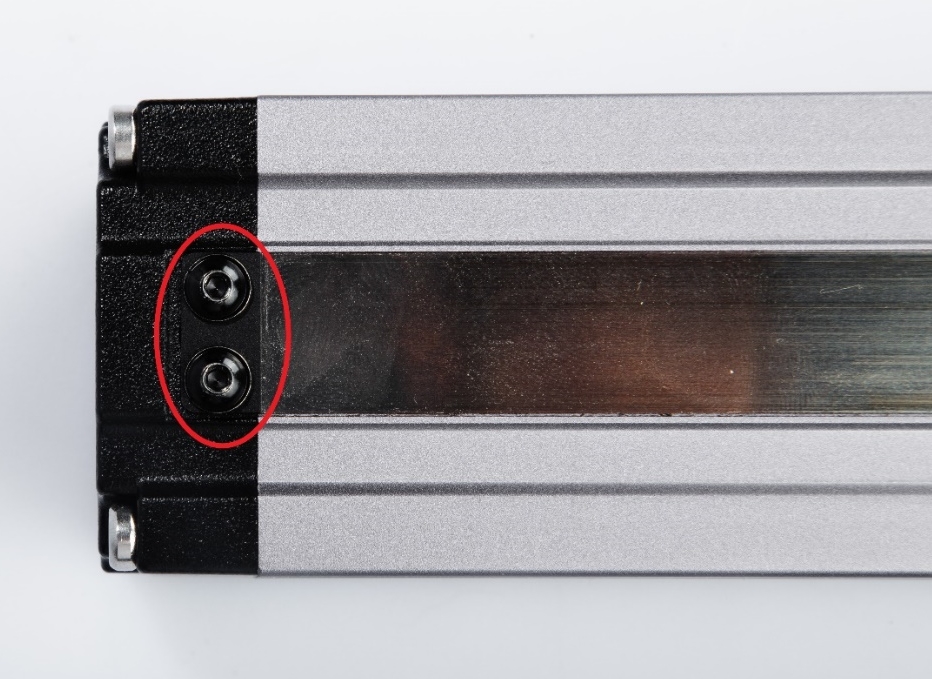 2. Pull out the stainless steel strip from the Linear Module.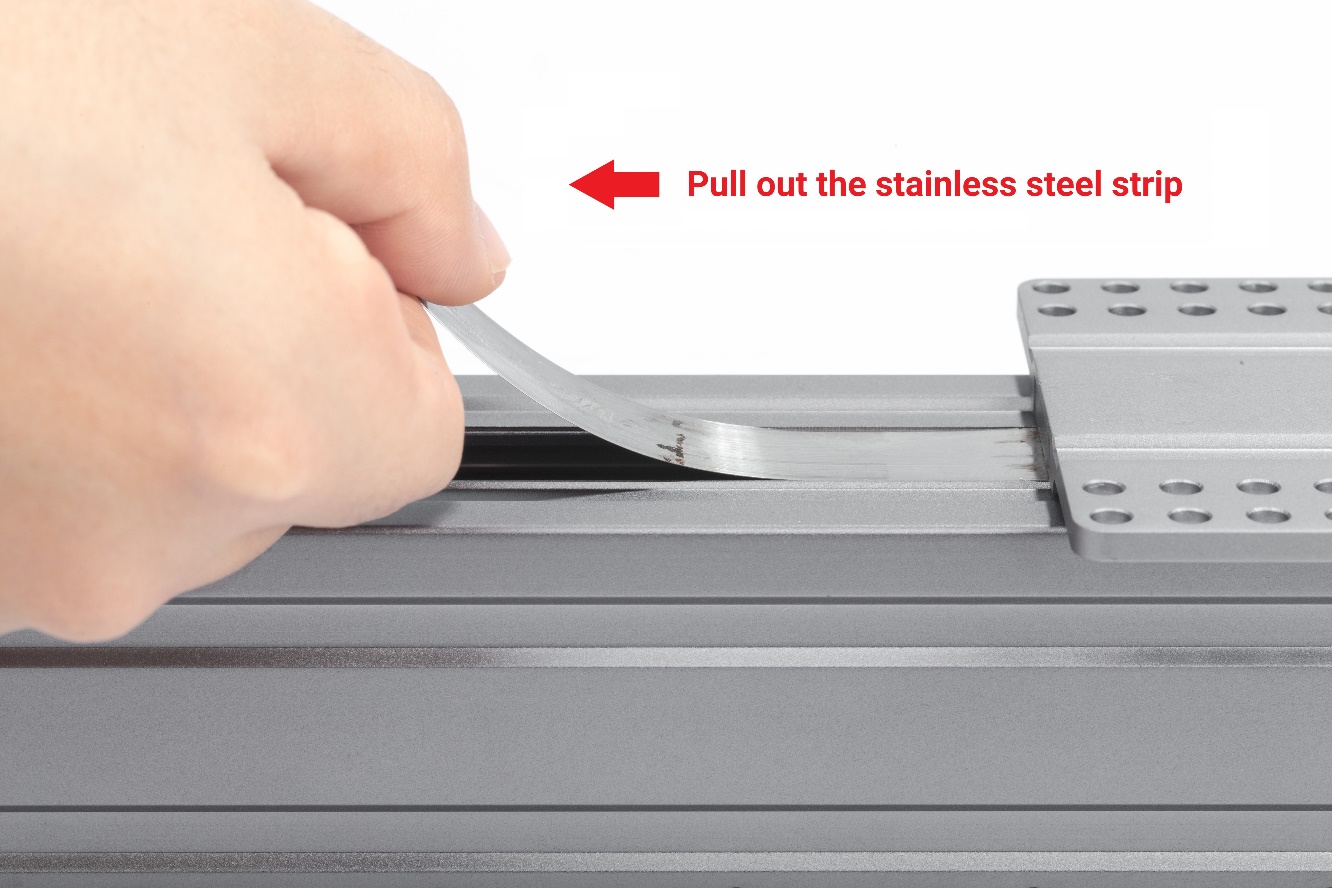 3. Slide the slider off from the Linear Module.

Be aware of the end stop switch, it is fragile.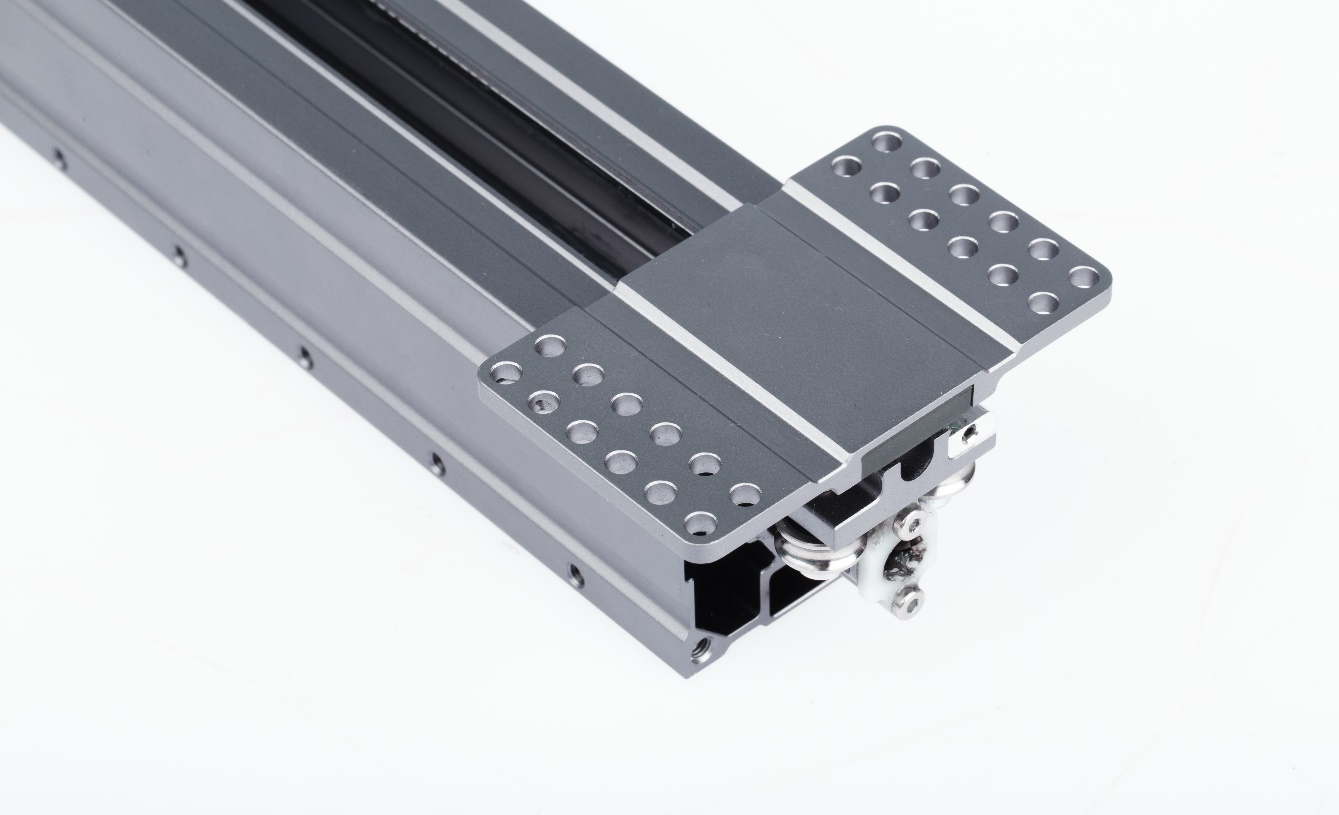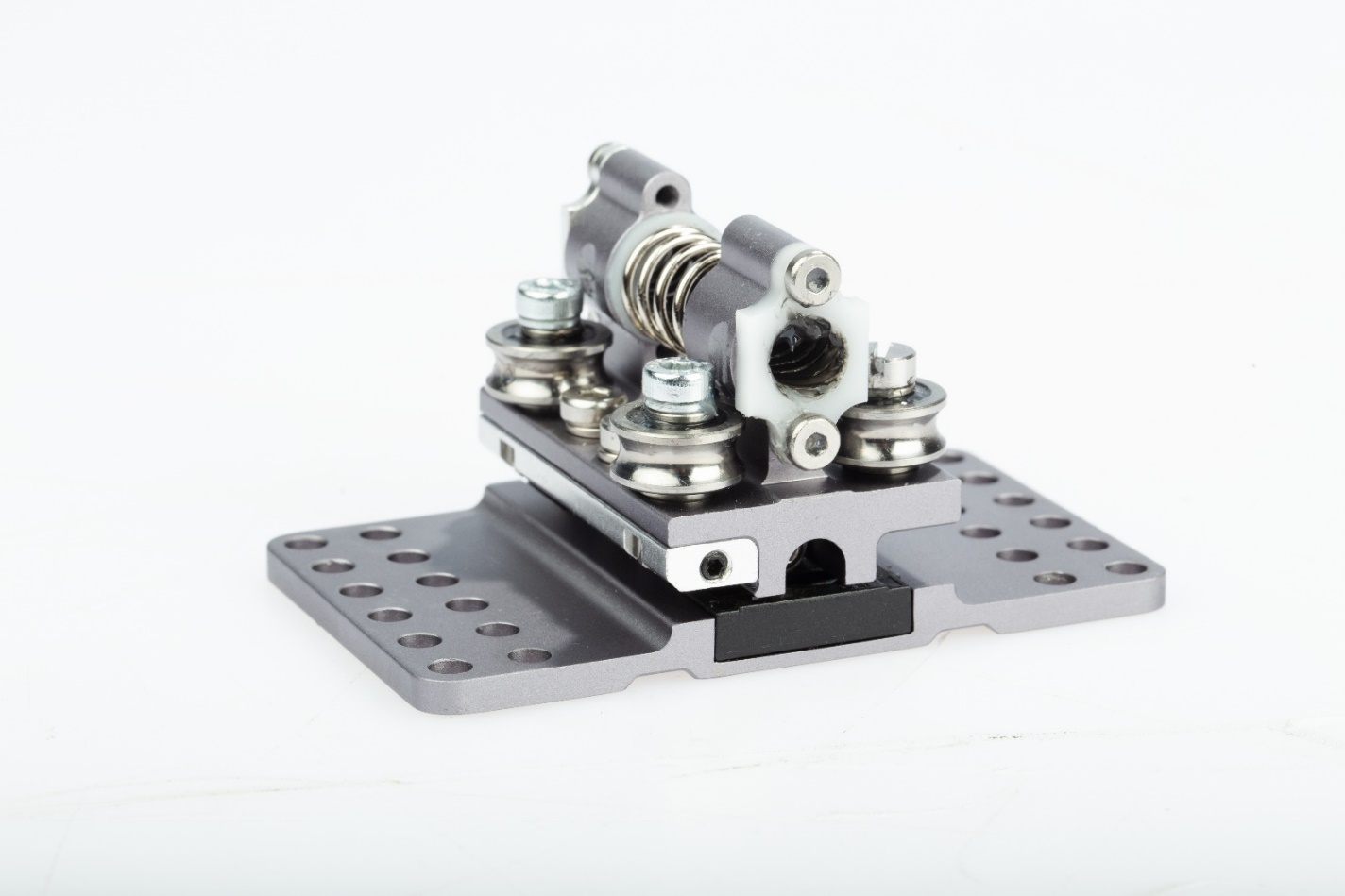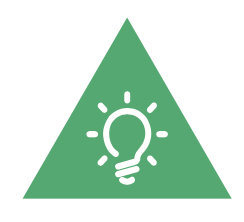 One side of the bearings is adjustable.

4. Loosen the fastening screw circled in the picture below.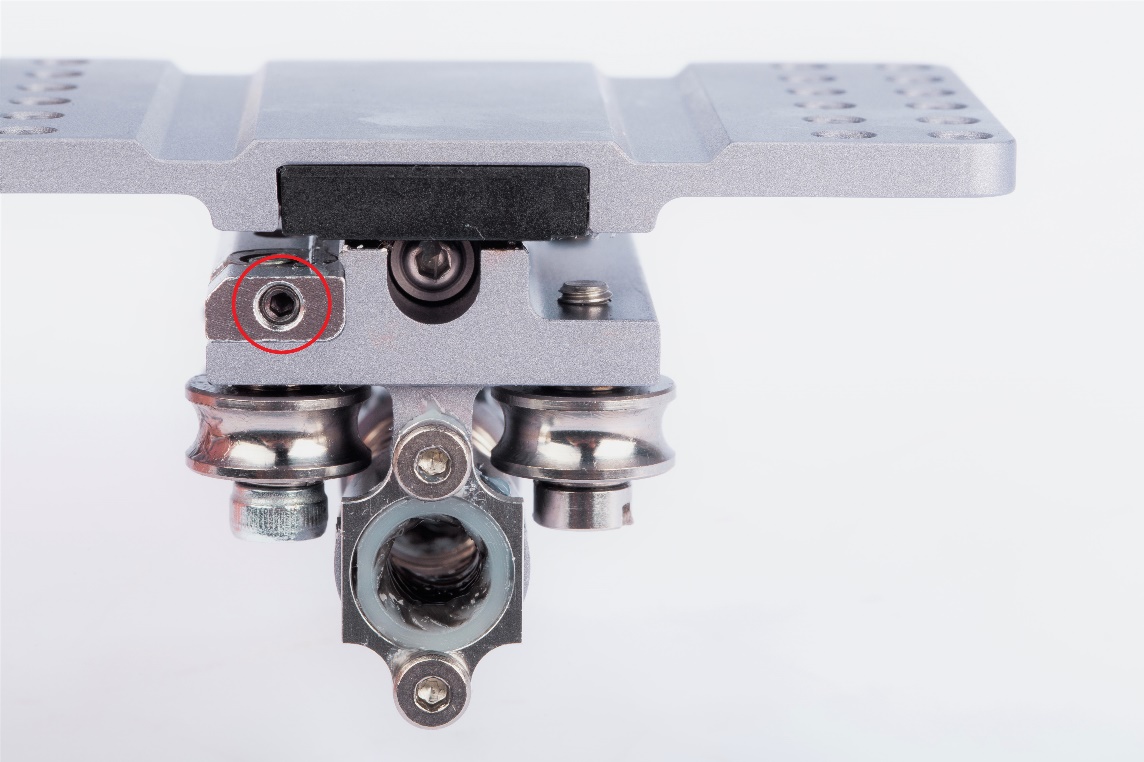 5. Twist the bearing screw with an H3 hex screwdriver to adjust the distance between the bearings of the two sides to 34.29 mm.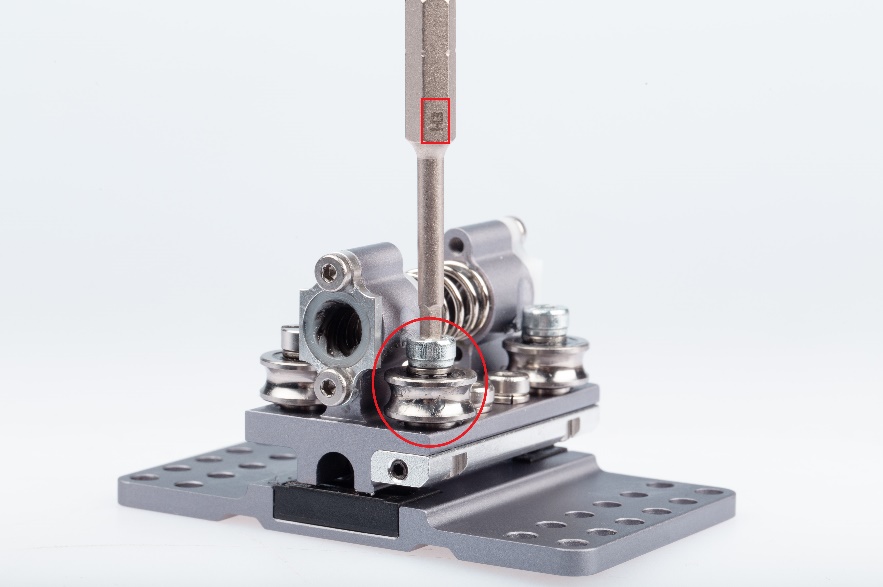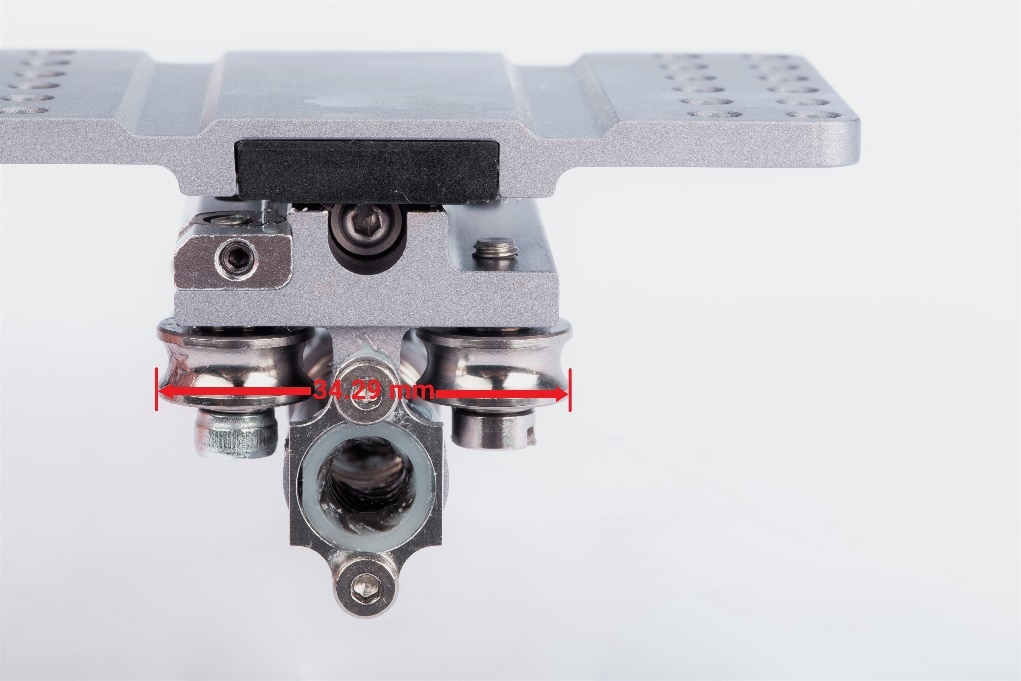 6. Tighten the fastening screw first and then tighten the bearing screws.
7. Repeat steps 3 to 5 to adjust the other bearing.
8. Assemble the Linear Module.

Please use the screwdriver to press the metal piece when you assemble the slider to prevent the metal piece from being resistant to the slider assembly.