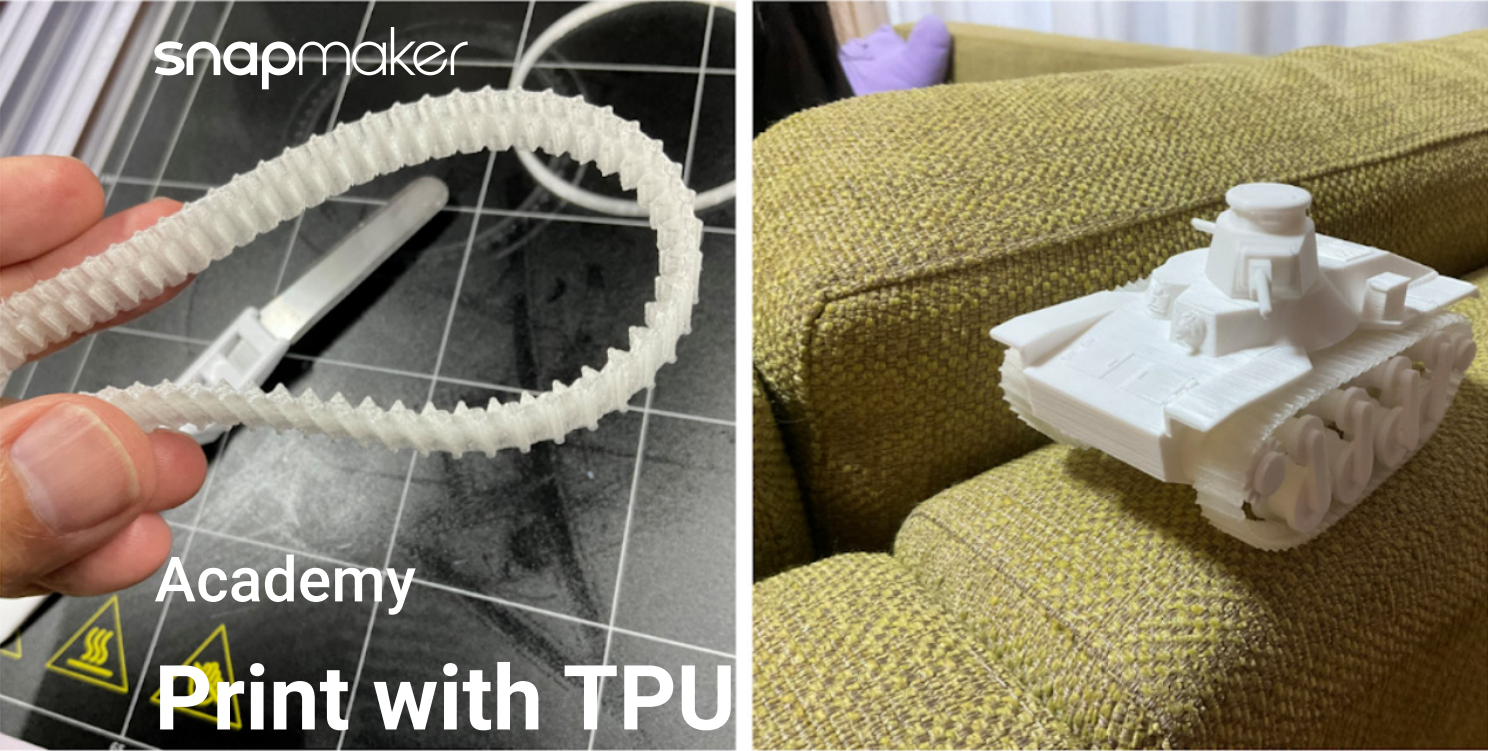 Characteristics of TPU filament
TPU (thermoplastic polyurethane) is a soft resin that is resistant to bending, tension, and friction. And
it also has excellent chemical resistance. TPU is one of the most commonly used materials in 3D printers, because it can be used to make parts with rubber-like elasticity and impact resistance.
Advantages
It is relatively inexpensive, easy to handle, and can produce parts with softness that cannot be obtained by the SLA printing method.
Adhesion between layers is strong. By adjusting the wall thickness and infill, it is possible to make parts with various characteristics.
Depending on the application, you can make soft parts like rubber tires or strong, unbreakable parts like gaskets and seals.
Disadvantages
TPU is a material that easily absorbs moisture. Moisture absorption can cause bubbles or poor flow during printing, which can have a negative impact on products. Therefore, it requires more attention to storage and drying than other materials. For more information, check out this article: 3D Printing Filament Storage and Drying: Why and How.
As explained in the next section, printing is technically more difficult than PLA. Supports are difficult to peel off, so it is necessary to create shapes that require as little support as possible.
Like PLA, heat resistance is not good, so care should be taken.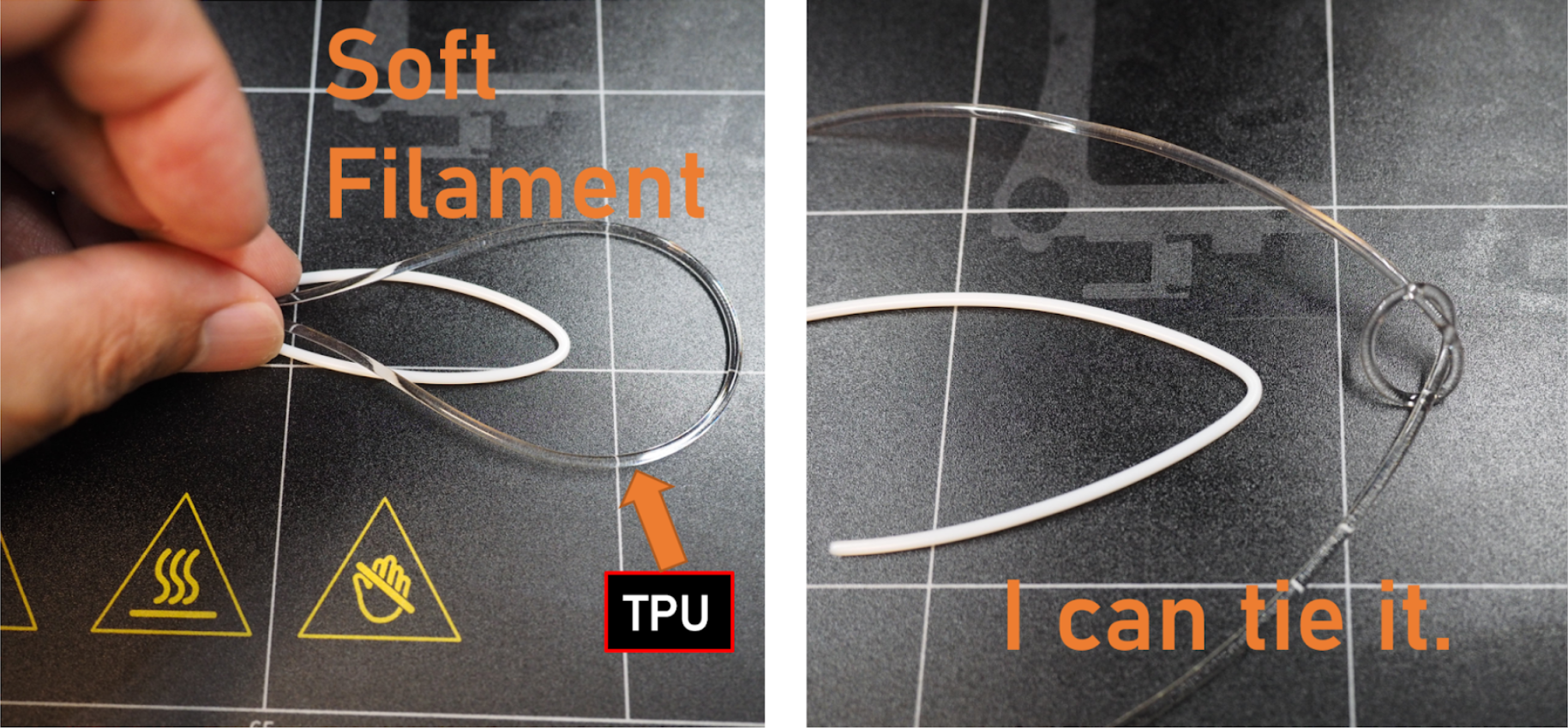 Why is printing
with

TPU so difficult?
Differences in difficulty between different types of extruders
Proper pressure must be applied from the extruder to feed the filament out of the nozzle.
Bowden extruder used in some 3D printers has the advantage of having a small and lightweight head. But the long distance from the extruder to the nozzle makes it difficult to extrude TPU filament, which is soft and cannot be tensioned. Therefore, it is challenging to print TPU on a Borden-type 3D printer. Generally, higher temperatures, slower speeds, and avoidance of retraction are used.
The direct extruder used by Snapmaker allows the extruder and nozzle to be in close proximity to each other, allowing the proper pressure to be applied to even the softest TPU filaments. As a result, temperature and speed settings can be set to fit TPU, and retraction can be performed to enhance the quality of products. But still, printing with TPU is not easy.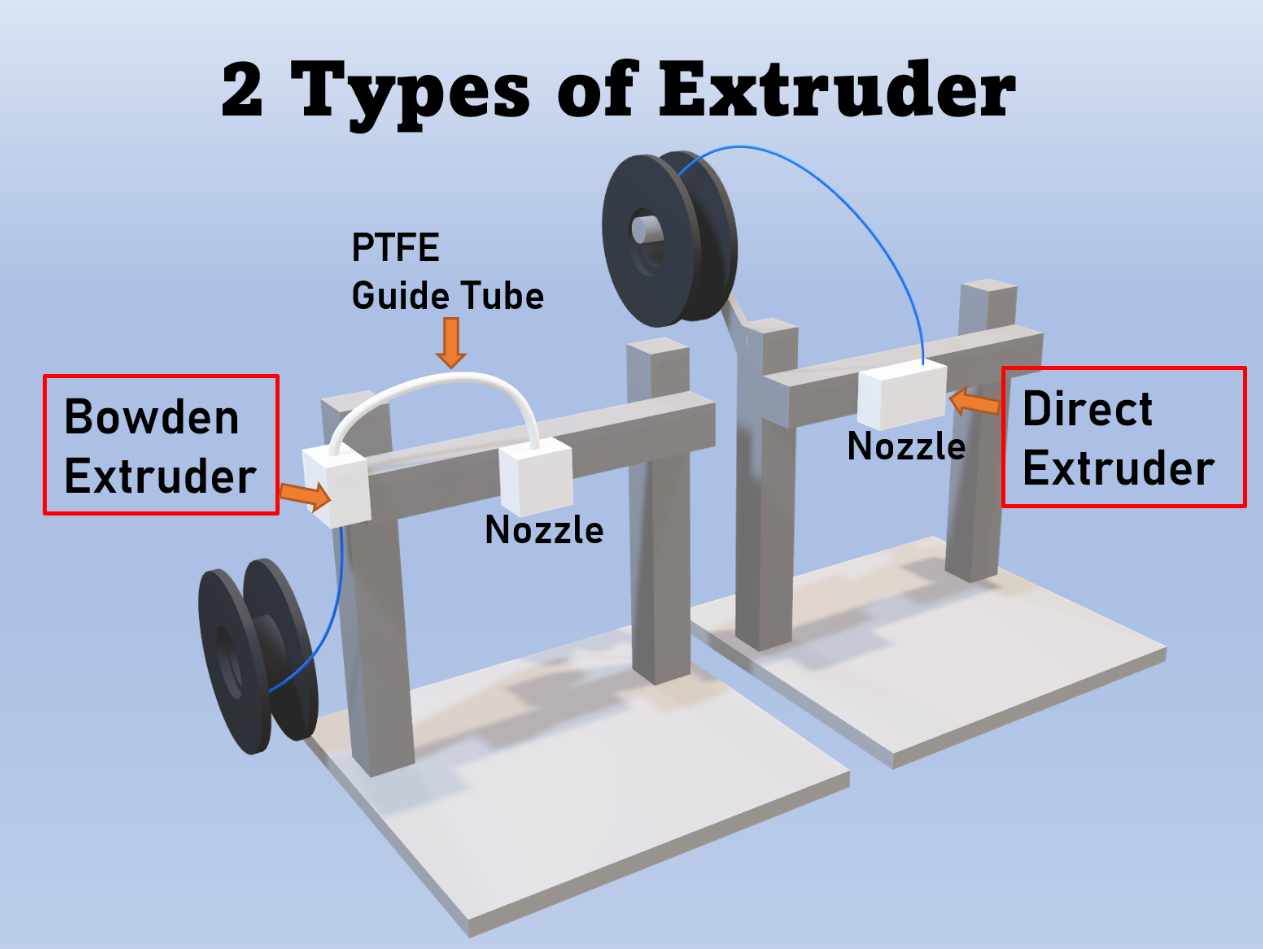 Difficulties arising from the wide variation of TPU filaments
Like other filaments, TPU filaments come in a variety of types. In particular, Shore hardness is a characteristic measure of TPU. Generally, a smaller Shore hardness indicates softer material and a larger Shore hardness indicates harder material.
Even with the similar TPU materials, it is more difficult to print well than generic PLA because settings must be adjusted over the characteristics of the filament.
Troubles and solutions when using Snapmaker
Cannot extrude
Snapmaker direct extruder uses a combination of a single gear and opposite roller to extrude the filament. Soft TPU may bend in Snapmaker extruder and cannot be extruded properly, causing filament jamming.
Lower the Printing Speed and Retraction Speed to increase the flow.
It is recommended to use Polymaker TPU95-HF for TPU printing due to its high stiffness.
Carbon residue in the inner wall of the nozzle can lead to greater resistance. You can change the nozzle regularly.
Depending on the types of TPU filaments, Snapmaker may not be able to solve the problem. If the problem persists, please refer to the Snapmaker forum. You may find solutions from other users.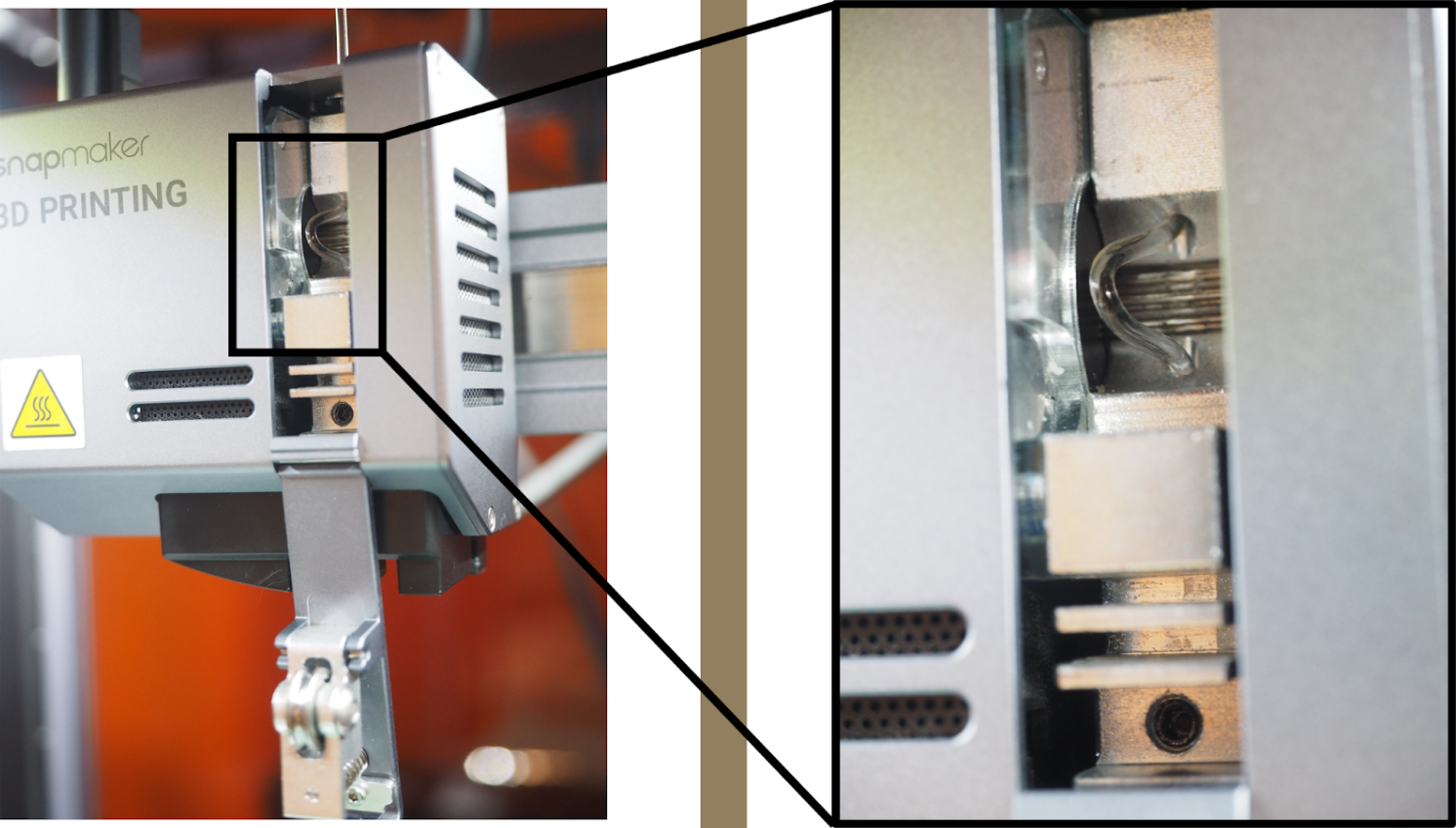 Deformation during printing
The flexibility of TPU allows for deformation during modeling due to the thin-walled structure of the structure and its own weight.
It is recommended to modify the structure or add infill.
Increasing the flow rate may prevent deformation. In this case, the molding object will be slightly larger.
Ragged object
Insufficient amount of extrusion tends to cause this problem. As well, too much or too fast retraction can cause a ragged object due to bubbles.
Increase the extrusion flow.
Slow down the printing speed to secure the amount of extrusion per unit time.
Reduce retraction distance and speed.
Note: Although it makes the product slightly stiffer, use the infill pattern gyroid for hollow structures to reduce the possibility of retraction.
Stringing
Stringing is one of the most common problems that occur when printing with TPU. It is difficult to completely avoid it due to its characteristics, but there are ways to reduce it as much as possible.
Slightly decrease printing temperature.
Accelerate travel speed.
Enable Retract at Layer Change option.
Note: Increase retraction distance and decrease retraction speed are common answers, but they are inapplicable to Snapmaker due to mechanical differences, which would increase the possibility of filament jamming.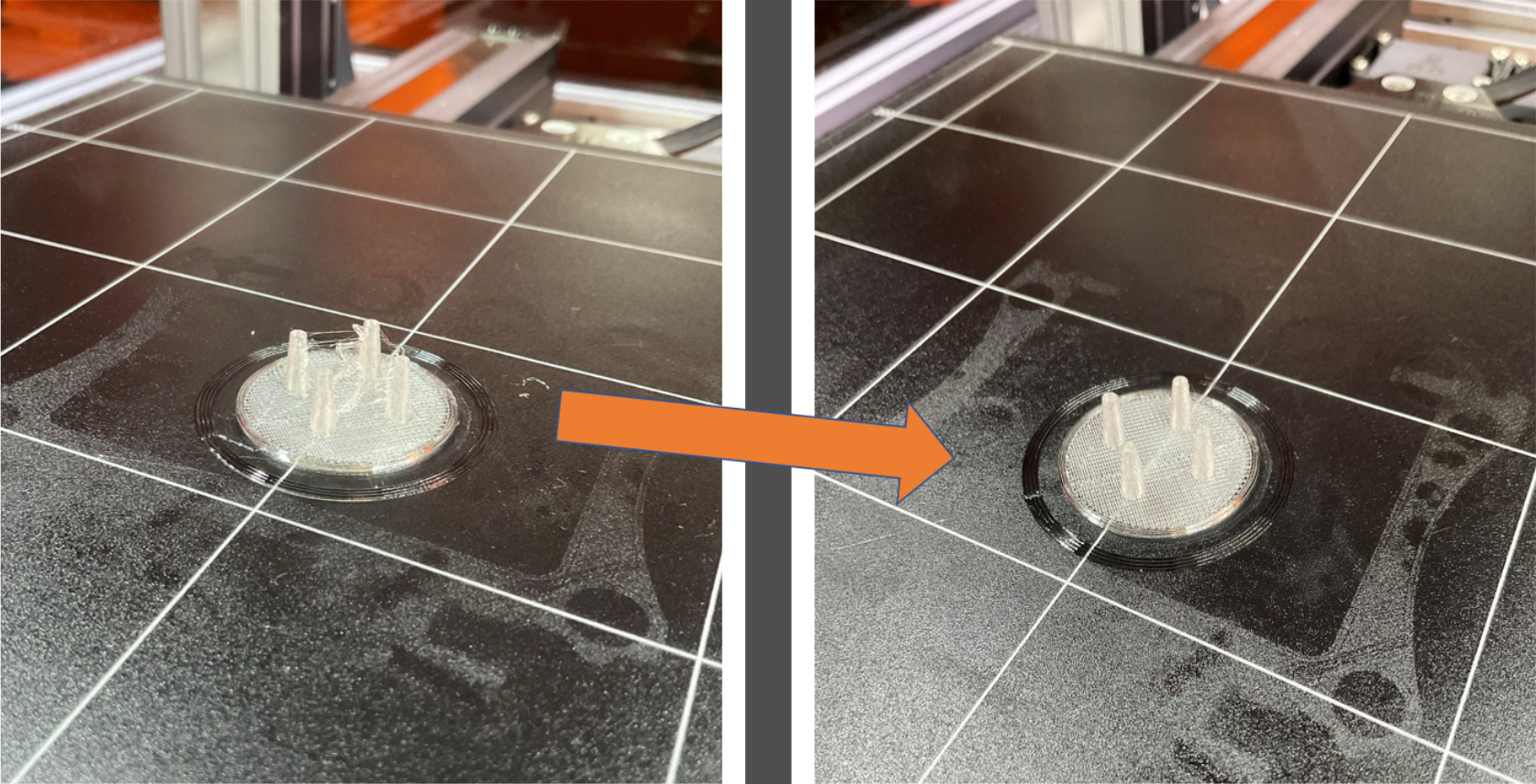 Unable to detach from the build plate
TPU has strong adhesion to the heated build plate. Depending on the print settings, it may be difficult to peel off the object from the print sheet.
Use the Z offset to move the nozzle an extra distance (about +0.1 mm) from the build plate.
Detach objects while the build plate is still heated with Pallet Knife. Be careful not to touch the hot surface of the build plate.
Decrease initial build plate temperature.
Use duct tape or masking tape to the print sheet.
Note: Generally speaking, a new print sheet provides stronger adhesion.
Snapmaker Luban settings
Here are some specific settings for Snapmaker Luban to solve the above problems.
Note: It is recommended to use Polymaker TPU95-HF for TPU printing.
Material settings
Printing Temprature: 225℃
Fan: ON
Build Plate Temperature: 50-60℃
Extrusion Flow: >120%
Retraction Distance: 2.5mm
Retraction Speed: 15mm/s
Printing settings
Layer Height: 0.1-0.3
Initial Layer Height: >0.25
Initial Layer Line Width: 150%
Shell Thickness: >0.8
Infil Pattern: Gyroid
Printing Speed: <25mm/s
Travel Speed: >70mm/s
Note: Typical settings can be downloaded here. Use these .json files on Snapmaker Luban. Click on the gear icon at the upper right, then click on the import icon in the bottom left corner of the settings. Check the image below.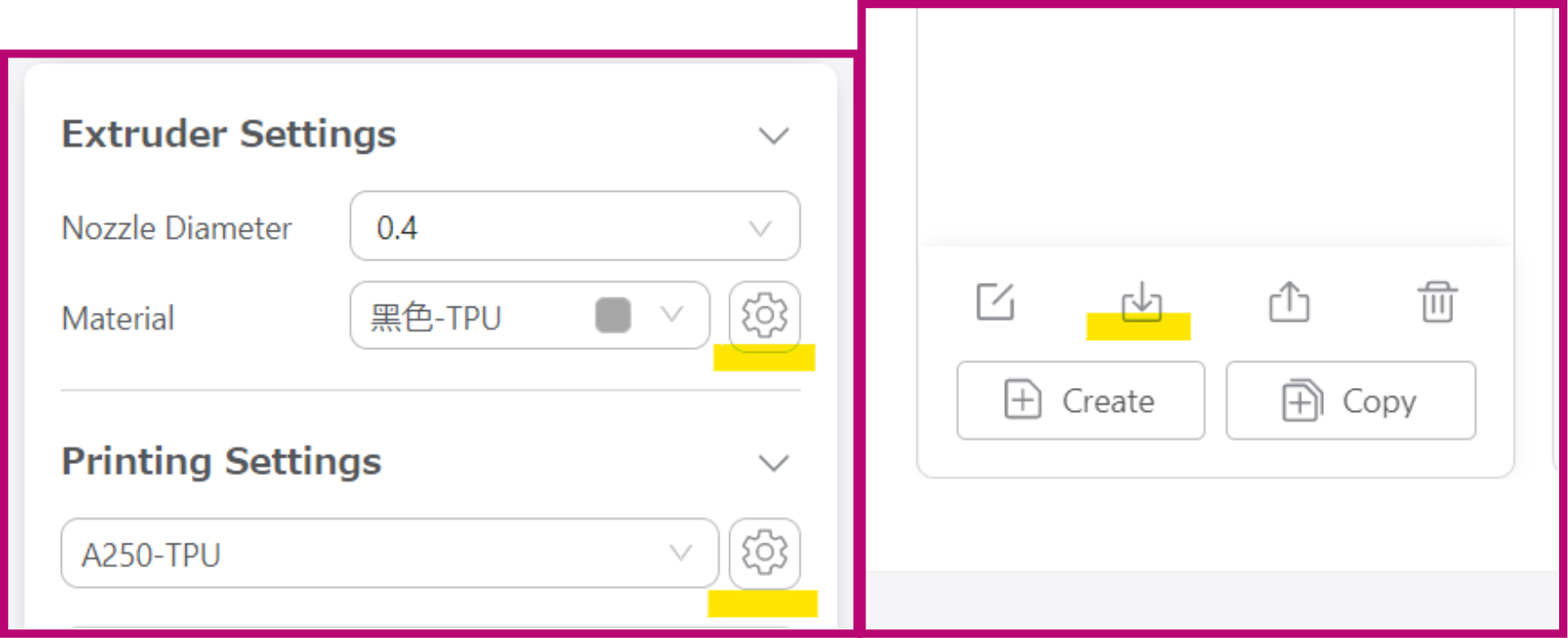 Printing samples
Depending on your ideas, TPU has unlimited possibilities. Please enjoy Make Something Wonderful!

Crawler

Toy Parts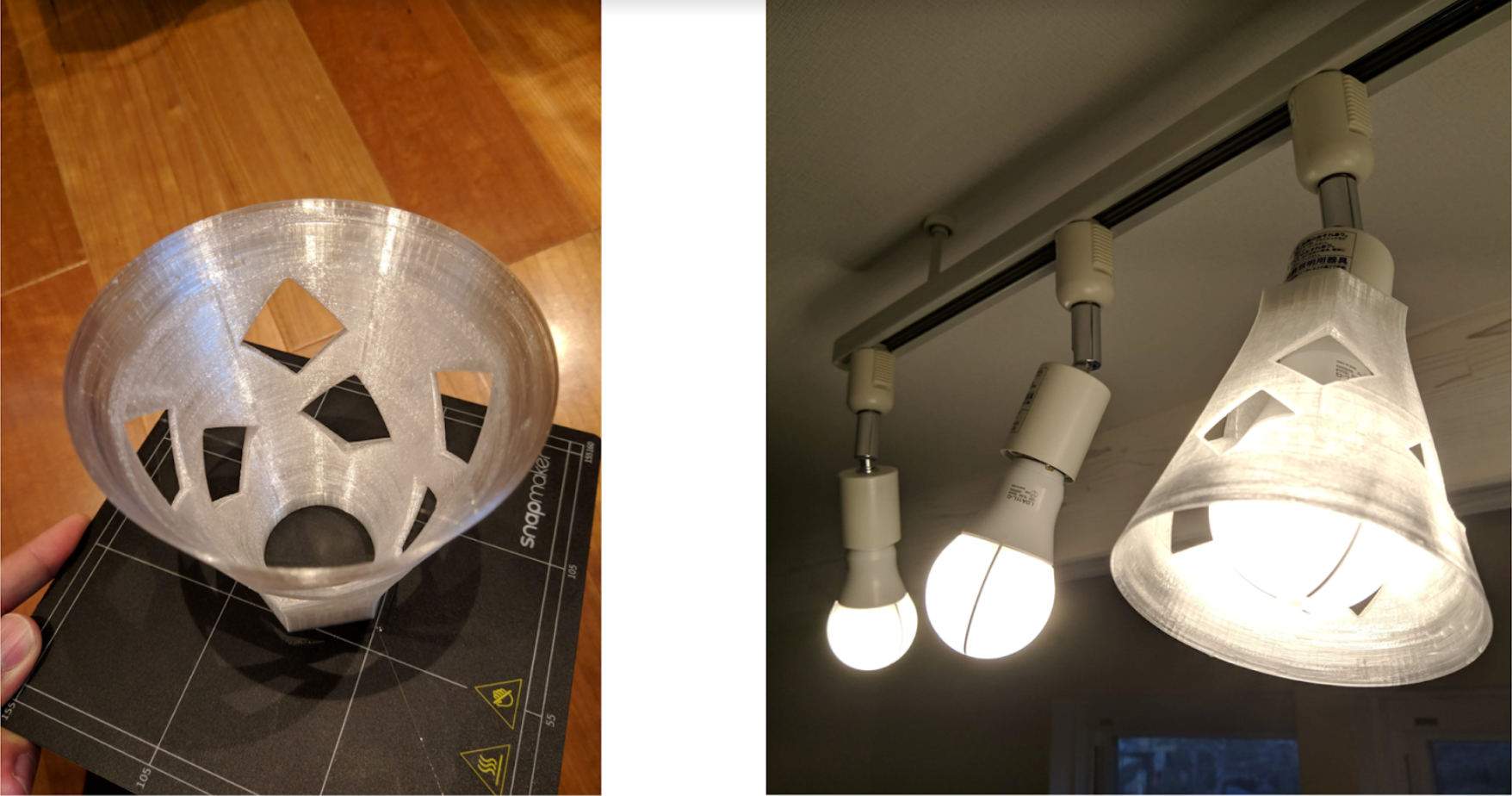 Fitted Lampshades
Flexible Toolbox Speaker Sealing