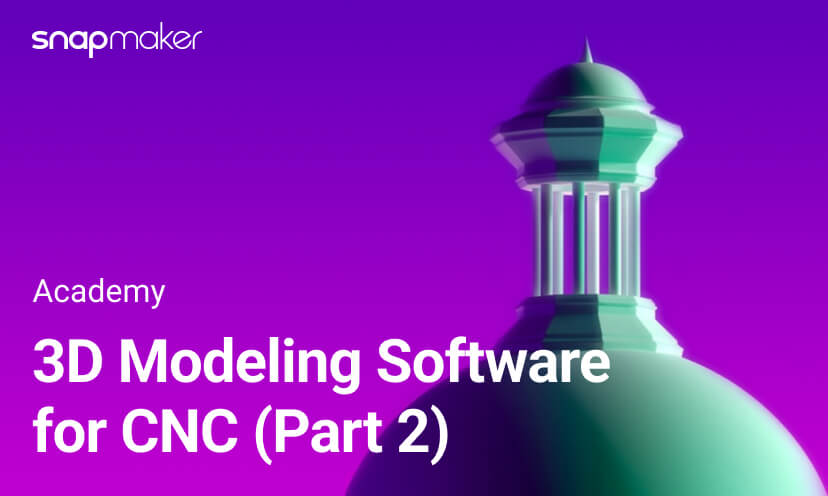 Hey there, Maker!
This article breaks into two parts. In Part 1, we introduced four pieces of artistic relief modeling software suitable for creating relief models that allow for more free-formed shapes and typically serve visual expression.
In addition to decorative relief, CNC carving is also commonly used to manufacture products with a more regular form or involving assembly, such as phone stands and toy cars. Strict with dimensions, these products should better be designed as solid models of higher accuracy to ensure smooth output to CNC machines. This is where we need to use industrial design modeling software.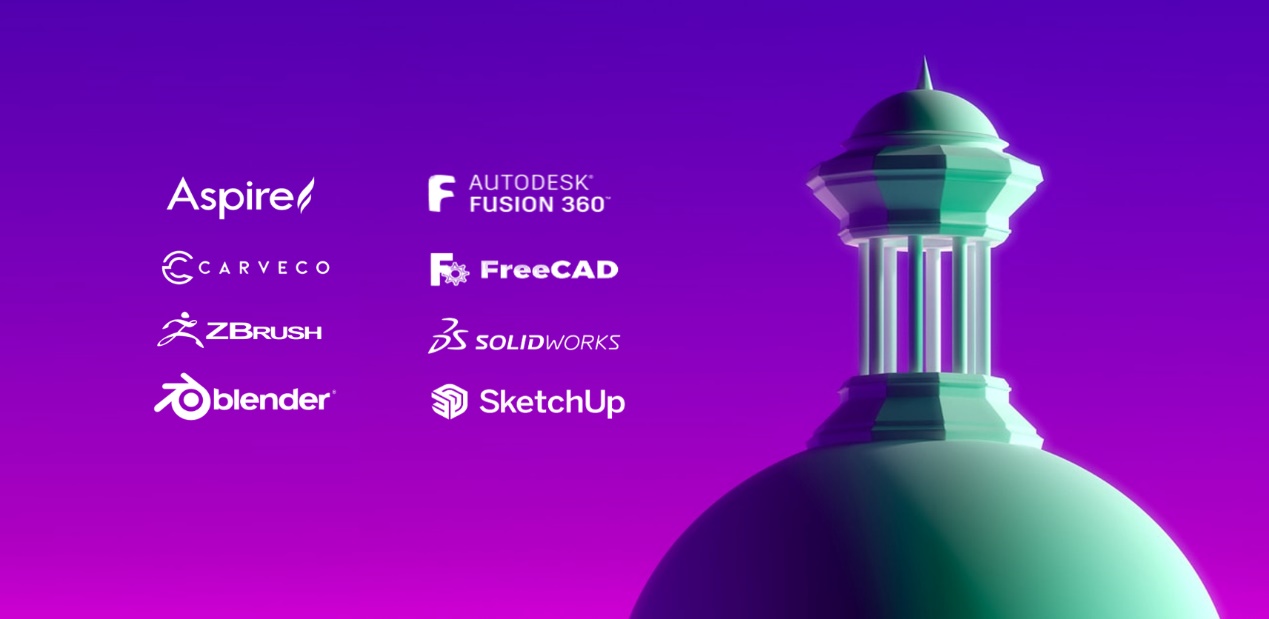 Photo by Fakurian Design on Unsplash
In this article, we will take a look at the best of the best in industrial design modeling software for CNC solid modeling—Fusion 360, FreeCAD, SolidWorks, and SketchUp.
Industrial Design
Fusion 360
Price: $60/month, $495/year, or $1,335/3 years (By subscription)
Supported System: Windows, macOS
Highlights: One-stop work platform, Intuitive interface, Cloud storage, Massive supporting resources, One-year free trial
When it comes to solid modeling, we have to mention Autodesk Fusion 360, one of the top modeling software picks in recent years, especially all the rage among makers.
Fusion 360 boasts three benefits. First, it is not only a piece of modeling software, but also a versatile work platform providing a complete suite of tools from model design to manufacturing. It is easy for DIY hobbyists to learn.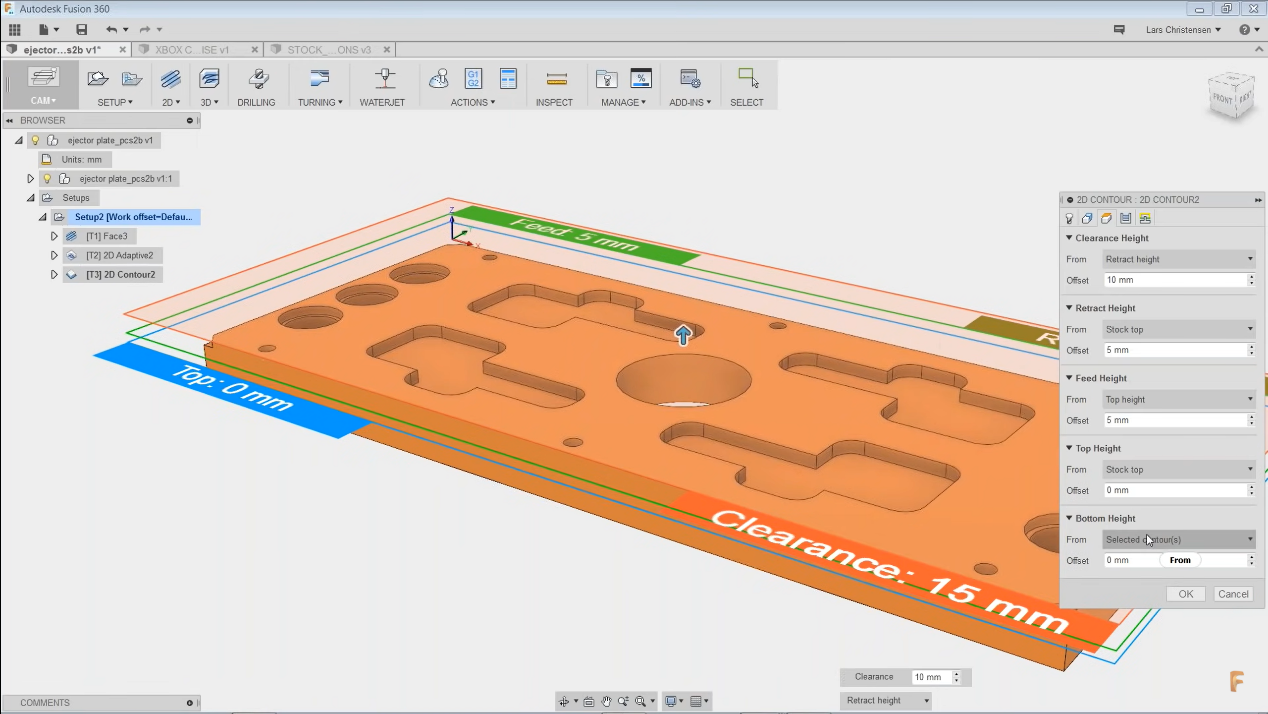 Second, it connects modeling with manufacturing. Photorealistic rendering, product simulation testing, and a set of built-in CAM tools to directly generate toolpath and G-code enable a seamless transition from design to manufacturing in the CNC workflow.
Third, the software highlights excellent ease of use on top of its powerful features. Its intuitive interface is user-friendly and easy to get started with. Many users find Fusion 360 more productive than other equivalents when completing the same model design.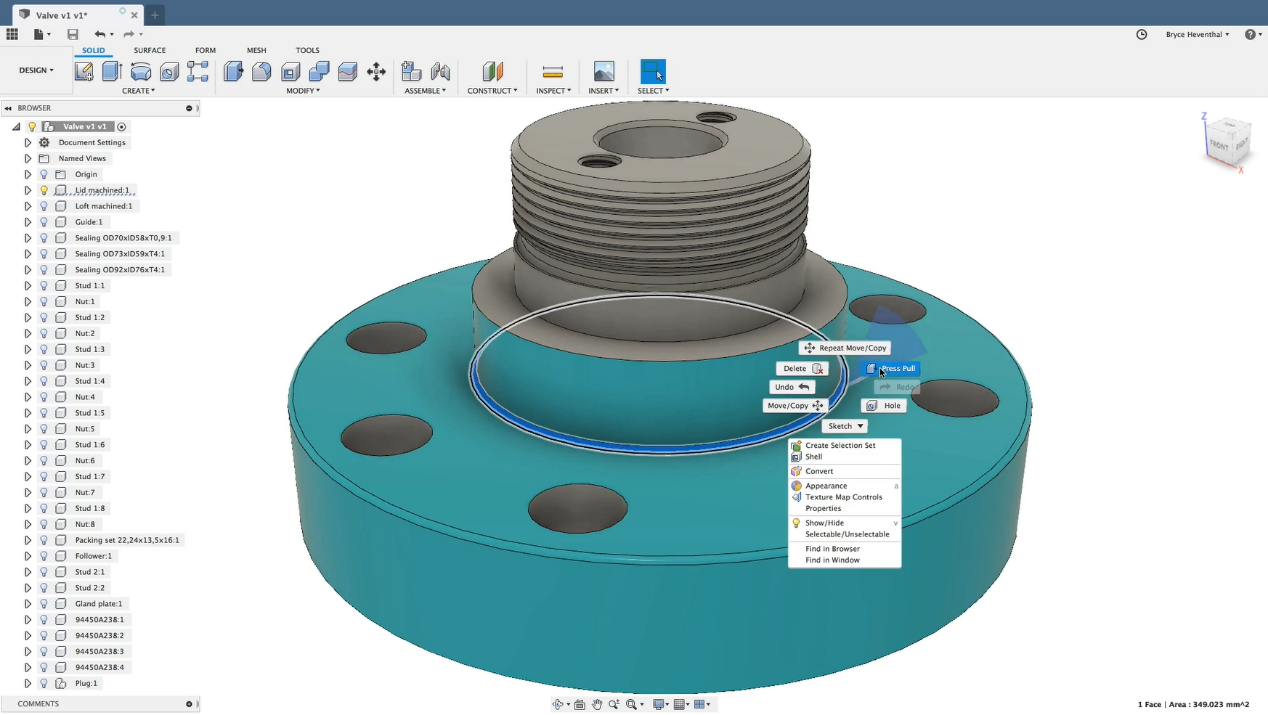 Fusion 360 has more to offer. It is one of the first CAD work platforms to support cloud storage. Users can synchronize personal files across multiple platforms and easily retrieve the change records, and collaborate with each other in real time.
In addition, thanks to the huge user base, related instructional videos are everywhere on YouTube, and third-party plug-ins and other resources are also abundant. Snapmaker Academy has previously produced a Fusion 360 tutorial on how to create a model, set up toolpaths, and use the Snapmaker 3-in-1 3D Printer to carve out a finished product.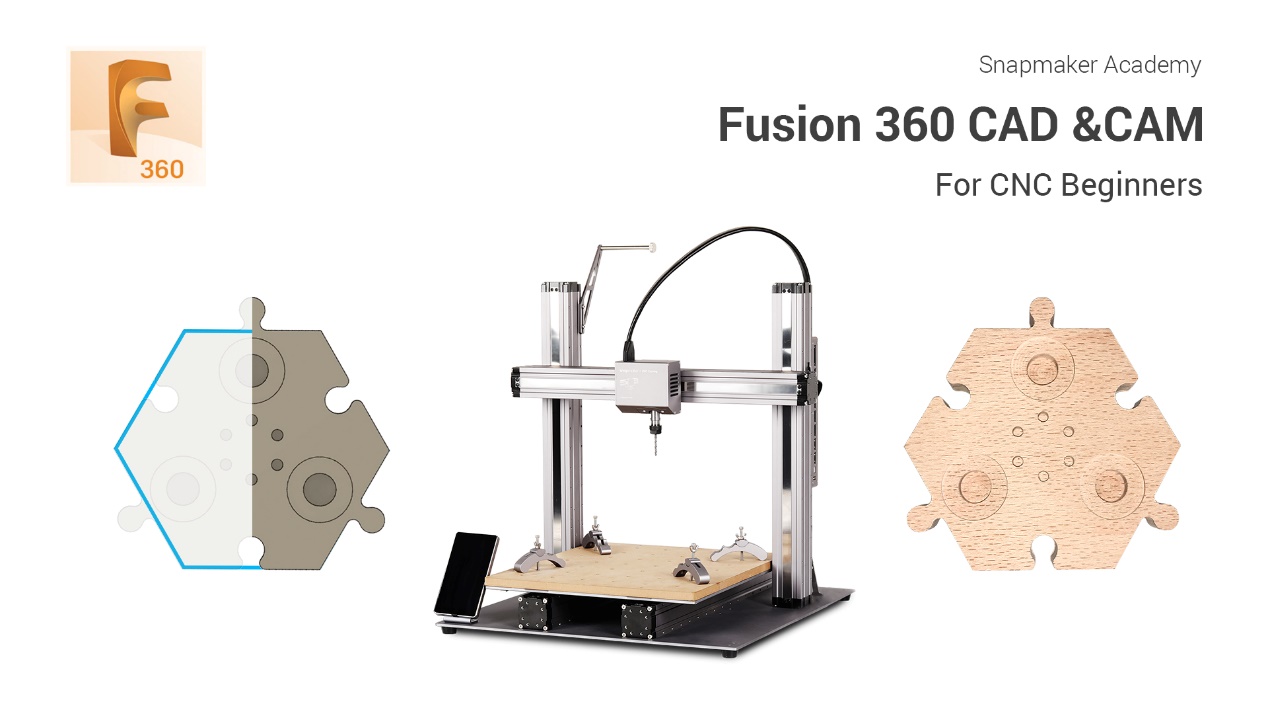 Fusion 360 CAD & CAM Tutorial Video
Of course, as a typical Autodesk product, Fusion 360 is available in Education and Personal editions, both of which are free for one year.
FreeCAD
Price: Permanently free
Supported System: Windows, macOS, Linux
Highlights: Open source, Cross-platform, Parametric modeling, Integrated CAM tools
FreeCAD is a piece of free and open-source 3D modeling software used to design solid models of any size for personal projects and fields such as industrial product design and architectural engineering.
The software is designed for parametric modeling, which means the shape of an object is defined by parameters, and all shape changes are recorded to maintain a precise modeling history. You can modify any feature of the models by changing the corresponding parameters. Moreover, changes to individual features can be synchronized to the final model by simply setting the constraints, eliminating the need for repeated operations.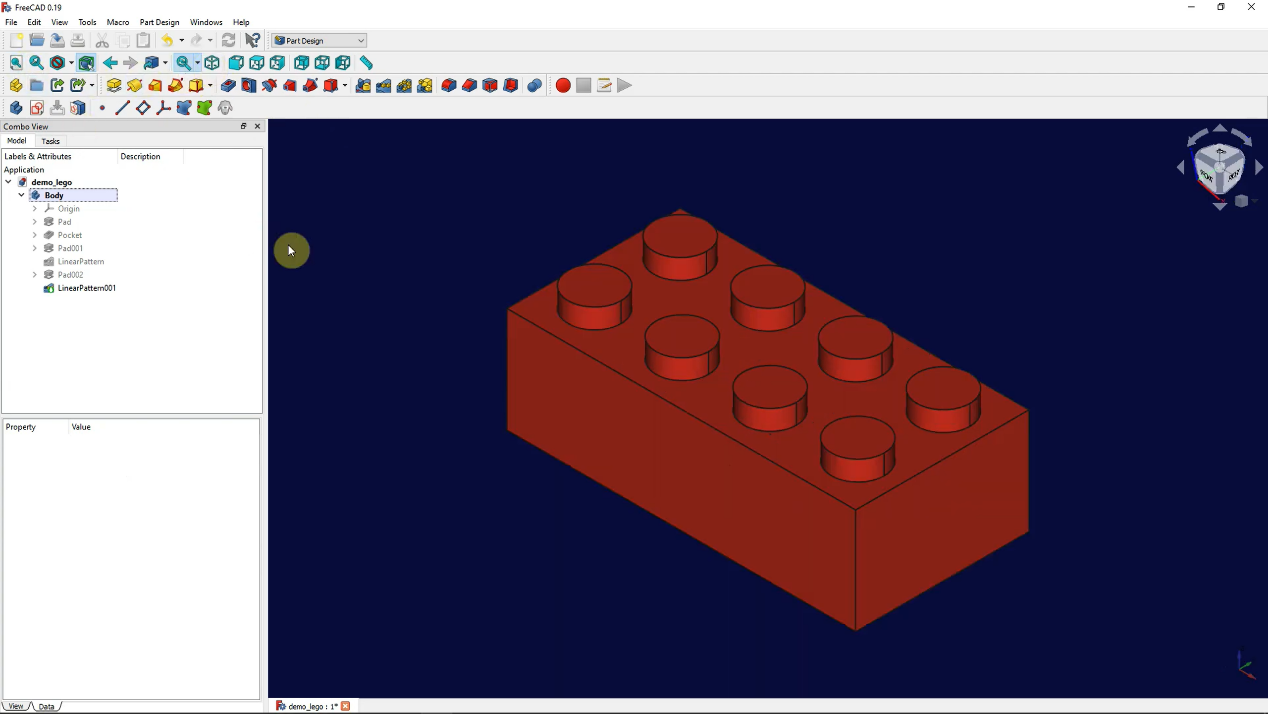 FreeCAD is separated into workbenches. A workbench is a collection of tools suited for a specific task. The Part Workbench and the Part Design Workbench are commonly used in CNC carving. You can produce any geometry by building multiple 3D parts and connecting or assembling them.
FreeCAD can read and write files in various formats, including STEP, IGES, OBJ, STL, DWG, DXF, SVG, IFC, and DAE, basically covering all major 3D models and image files. Highly customizable and extensible, it can be augmented with various plug-ins to support more file formats. Tutorials on the software are easily accessible, such as How to model an easy part for CNC machining in FreeCAD.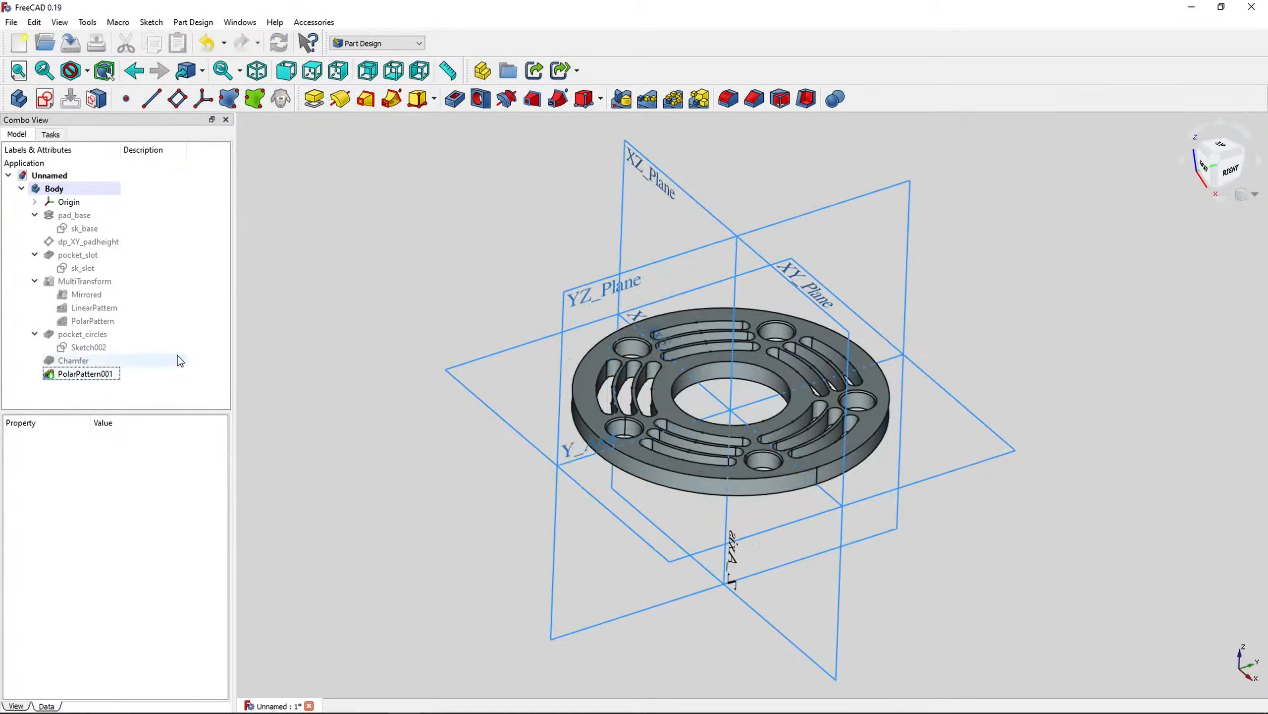 In addition, it also provides CAM tools to help you link your design up with manufacturing. Once a model has been created, you can switch to the Path Workbench to generate toolpaths and G-code.
SolidWorks
Price: $3,995/license + $1,295/year by subscription (Standard version)
Supported System: Windows
Highlights: Parametric modeling, Powerful functionality, Easy to learn and use, Cloud storage, Integrated CAM tools
SolidWorks, a piece of CAD software developed by Dassault Systemes, is one of the top solid modeling software picks at present. Dassault Systemes provides 3D design and product development solutions in a wide range of fields such as aerospace, machinery and electronics, and energy materials. Boeing 777—the world's first 100% digitally designed jetliner—was modeled using the company's modeling software.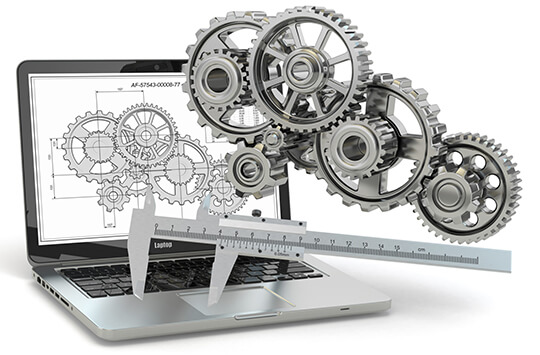 Like FreeCAD, SolidWorks uses parametric modeling to help you visualize your design precisely, and changes to individual features can be updated in real time to the final model. The modeling method is much the same as in FreeCAD, i.e., creating surfaces and then truncating or stretching the surfaces to get the model you want.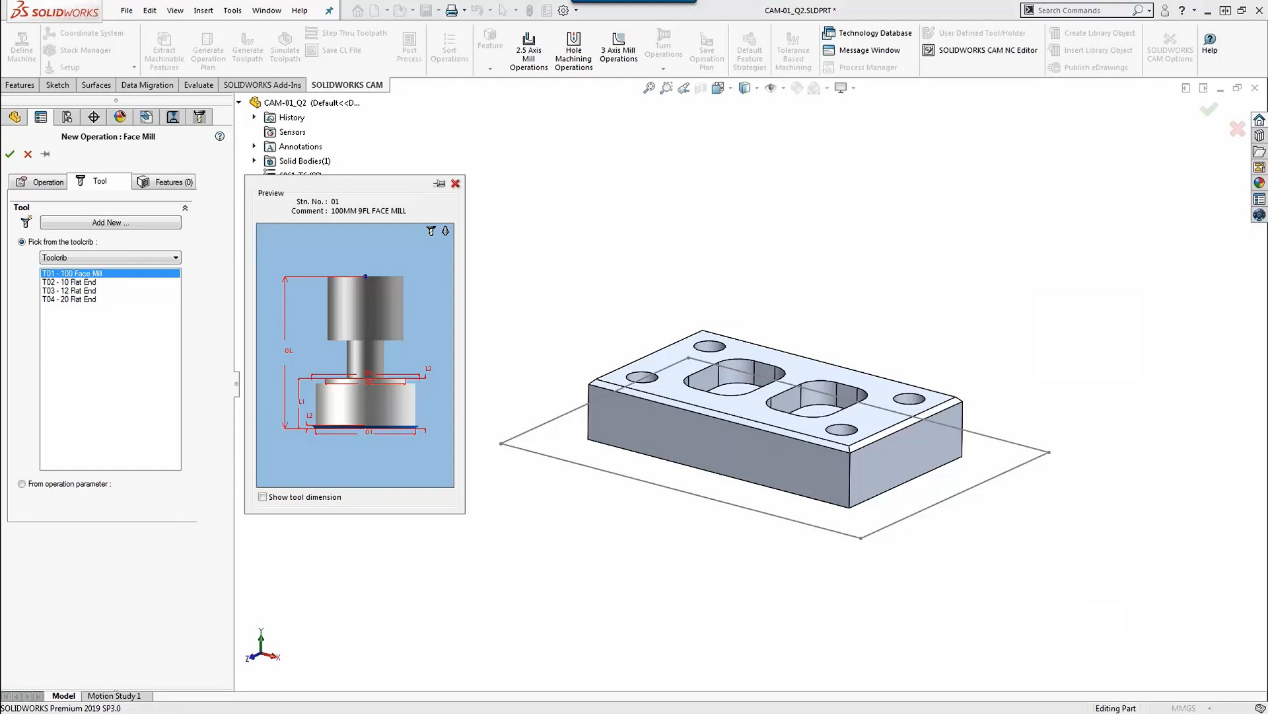 SolidWorks also provides rendering, simulation, manufacturability check, and CAM tools to help users reduce potential errors in the design process and achieve "manufacture-oriented design." In terms of data management, the software supports cloud storage and real-time collaboration. It boasts excellent expandability and compatibility, as it can be used with many plug-ins and other modeling software.

Among the four pieces of solid modeling software, SolidWorks provides the most powerful and comprehensive functions, allowing you to design complex parts and assemblies easily, and satisfy advanced modeling needs. Moreover, it is easy to use, intuitive, and quick to get started. As the software has millions of users, it is easy to access supporting resources from their official community, YouTube channel, and Reddit community. Technical support is covered in the annual subscription fee included in the price of the software.
SketchUp
Price: Free version and three paid versions available
Supported System: Windows and macOS for Desktop version and all operating systems for Web version
Highlights: Easy to use, Cloud storage, Web client available, Free model library
SketchUp is a piece of easy-to-use 3D design software, dubbed as the "pencil" to generate digital designs, which is widely used in interior and architectural design. If you are not sure which modeling software is right for you, SketchUp is a good choice to start with.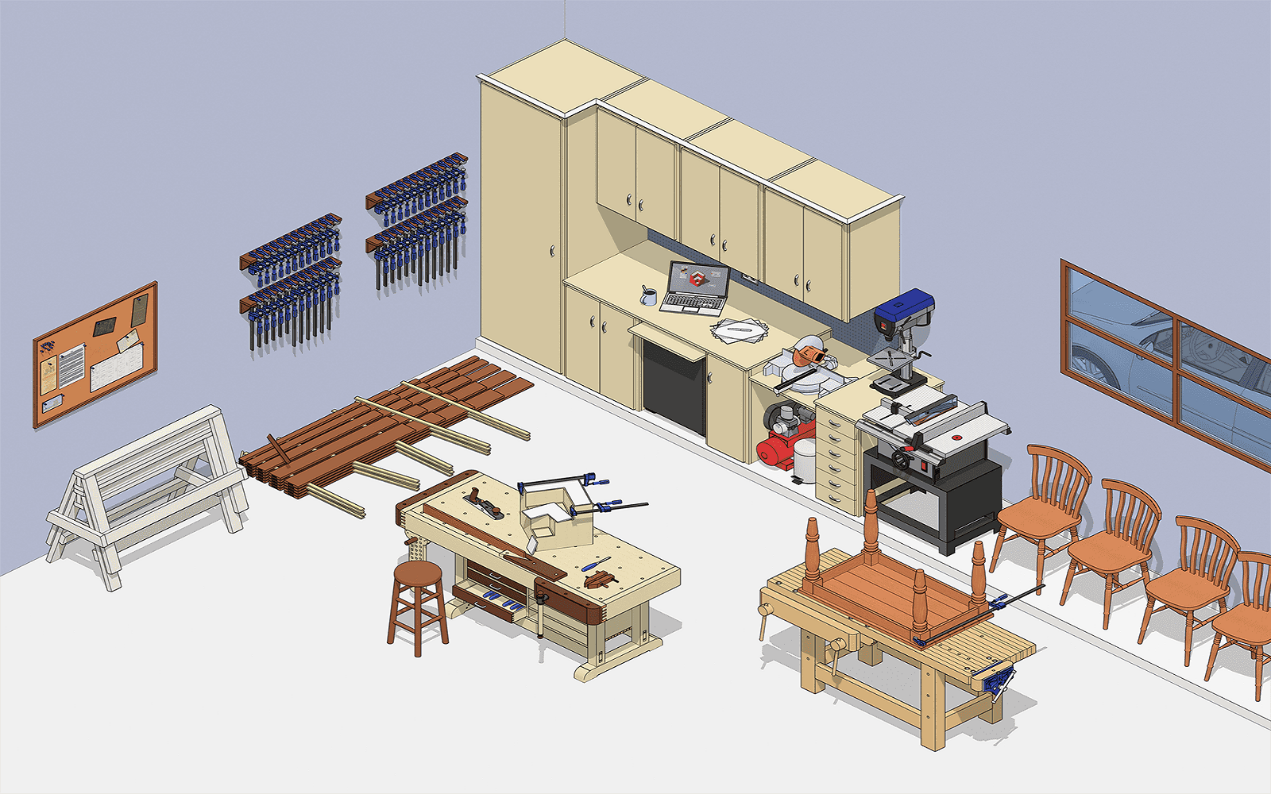 To build a model, you simply create 2D shapes by drawing lines and then extrude them into 3D objects. This is the most common method for architectural modeling and can also be used for CNC solid modeling of regular parts. You can also use SketchUp to break down the 3D structure to be assembled into vector graphics for CNC cutting. However, it does not provide CAM tools, and you need to install plug-ins or use other CAM software to generate toolpaths and G-code.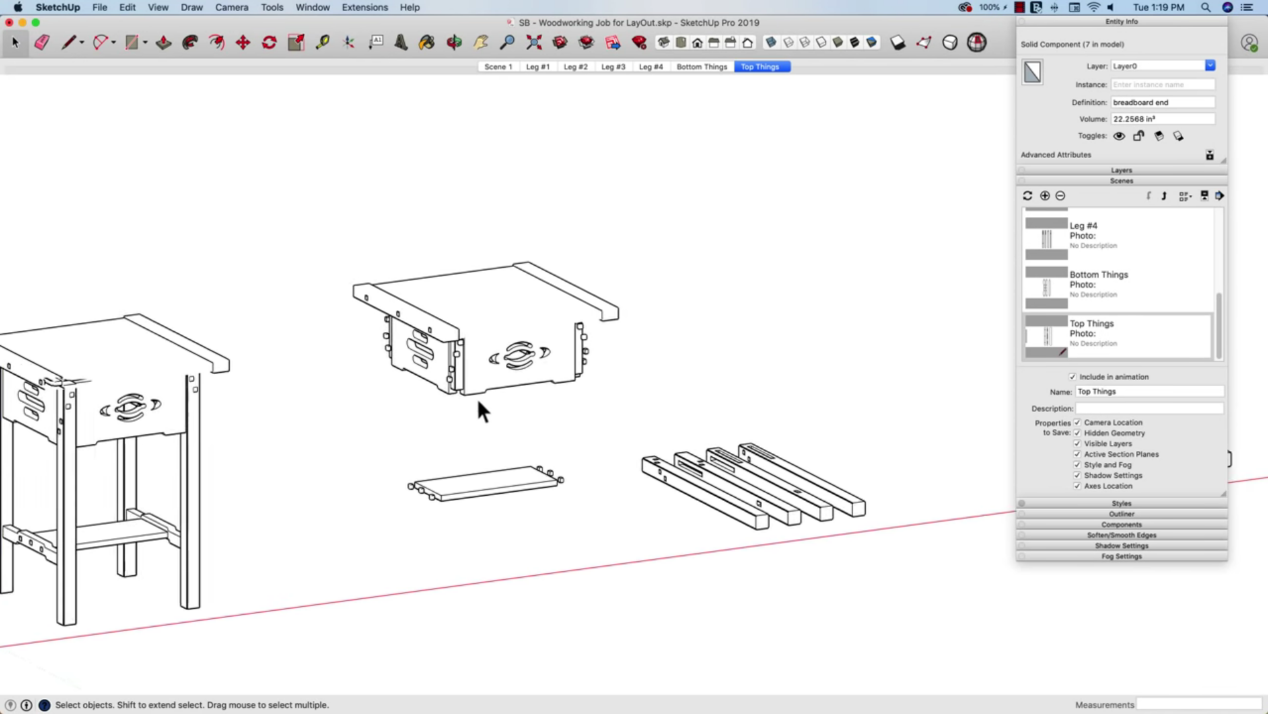 SketchUp is available in one free version and three paid versions. The free version is web-based, so it cannot be used offline. SketchUp Shop is the cheapest of the three paid versions and it is also web-based, so it is suitable for DIY modeling. The other two versions—Pro and Studio—can run on both web and desktop.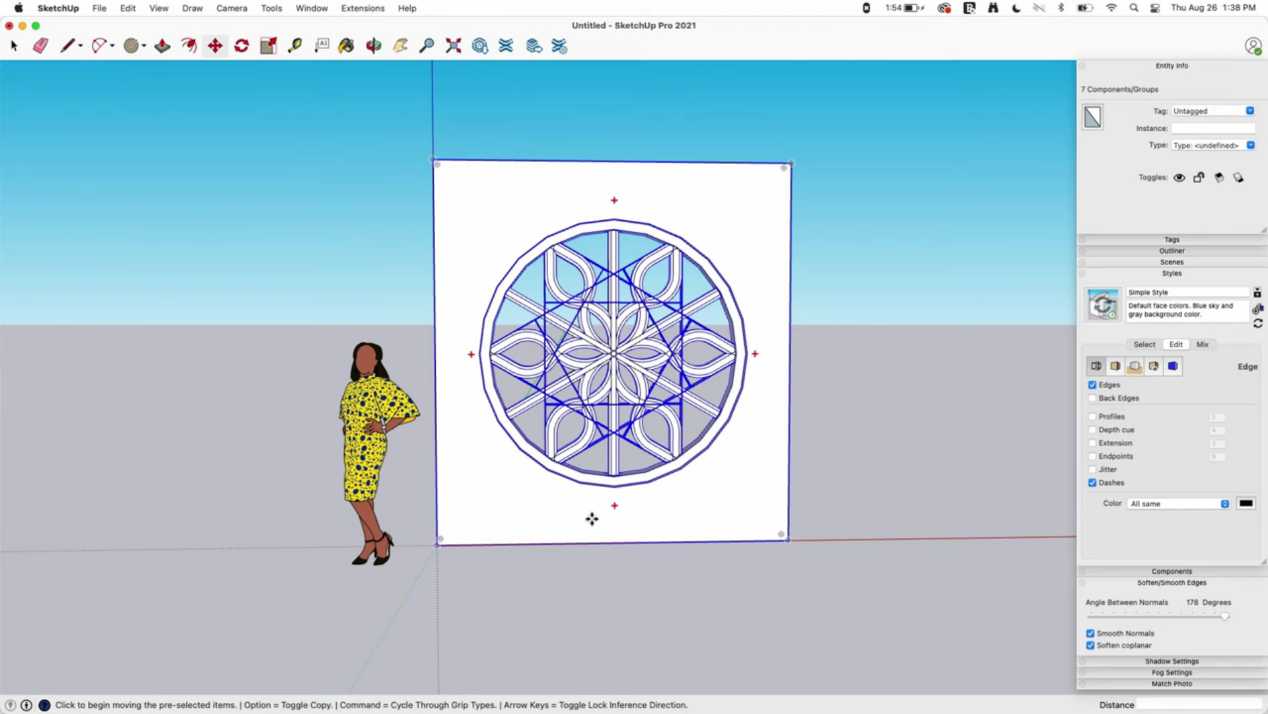 SketchUp supports a wealth of plug-ins and offers mobile apps for iOS and Android devices, allowing you to view your 3D models on your mobile device at any time. Its 3D Warehouse is a free online open library where anyone can upload or download materials and models. A lot of official tutorial videos are available, such as Top Tips for Fabrication and Prepping Woodworking Projects for LayOut in SketchUp. SketchUp also has an active community forum, which is worth visiting.
Summary
In this article, we introduced four pieces of industrial design software for solid modeling, namely Fusion 360, FreeCAD, SolidWorks, and SketchUp. The former three provide built-in CAM tools. Fusion 360 is known for its one-stop work platform and intuitive interface. FreeCAD is a piece of free open source software that can run on all platforms and support various extensions. SolidWorks is a powerful tool that can meet advanced modeling needs. SketchUp is the easiest to use and offers a free version.
Snapmaker Academy will continue to offer more CNC carving resources and information. So stay tuned! If you are interested in any topic, please feel free to let us know by leaving a message in our community or sending an email to support@snapmaker.com.
Disclaimer
Snapmaker recommends the software and videos to you in no particular order and for resource-sharing purposes only.
Snapmaker does not in any way endorse, control, or assume responsibility for the content, views hosted on, and services provided by the developers of the software or individuals.