When printing, the first layer fails to stick to the Print Sheet, which is likely to result in failed prints.
Possible Causes
Calibration is not completed.
The printing speed is too fast.
The filament is compromised.
Actions
1. Recalibrate. For detailed instruction on calibration, refer to the Quick Start Guide. If the problem persists, go to the next step.
2. Start a new printing job. Swipe left on the Touchscreen to view the hidden menu and then tap Z Offset at the bottom. Tap Up or Down to adjust the nozzle height.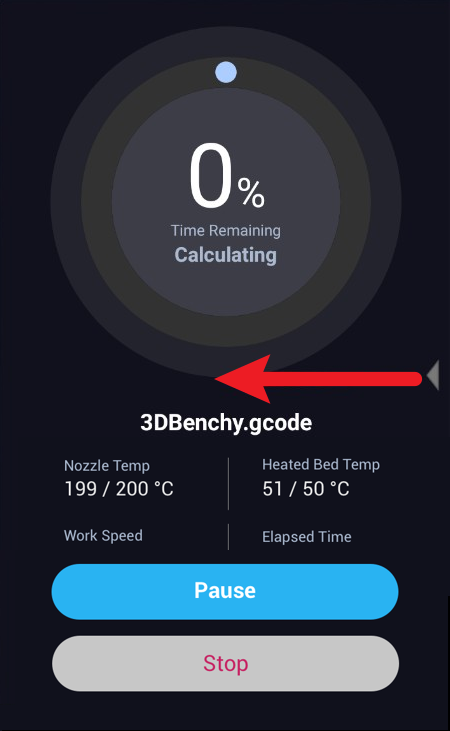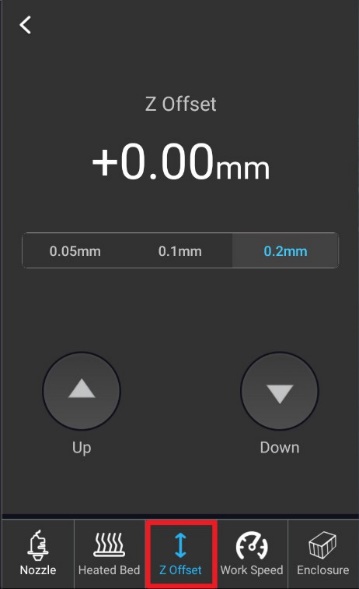 3. Lower the printing speed. In Snapmaker Luban, go to Printing Settings > Speed to set the Initial Layer Print Speed to under 20 mm/s. Regenerate the G-code and try again.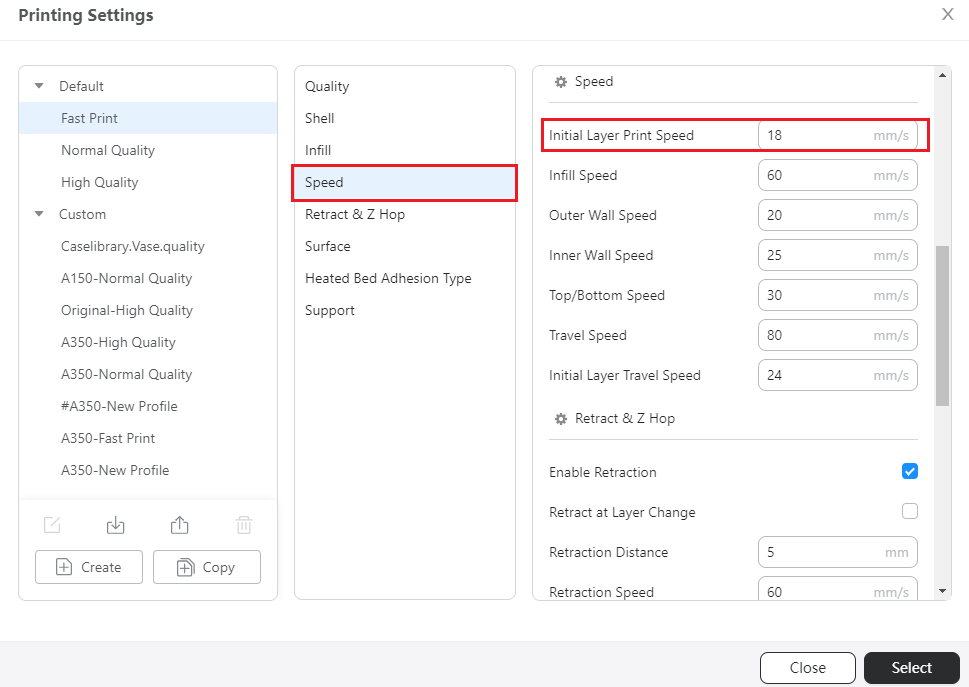 4. Try another filament.
If the problem persists, please contact us at support@snapmaker.com for further assistance.