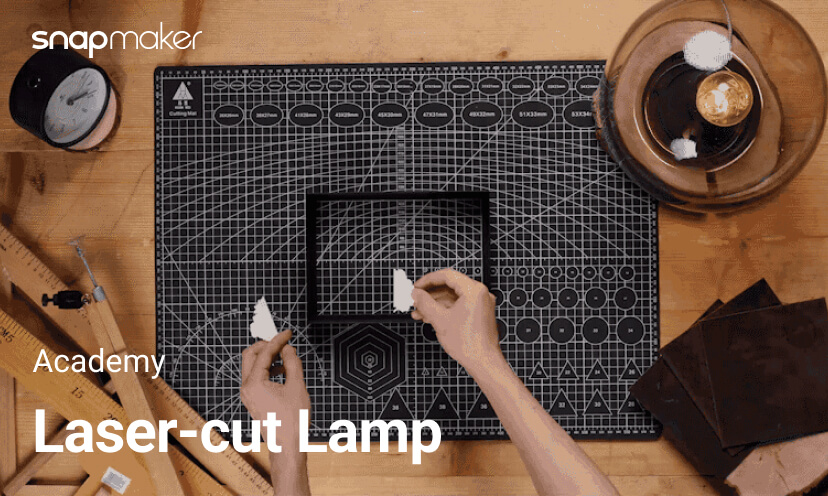 In this article, we'll show you how to make a laser-cut paper lamp using Snapmaker 2.0 and Inkscape software. If you are thinking about making a cool laser-cut project with some real-life scenes that you want to capture, well, this tutorial is for you.
This tutorial is divided into five steps. Step 1-3 cover Inkscape operations, which come with three video clips for you to check out. Step 4 covers Laser-cutting and 3D printing, while step 5 demonstrates assembly and testing.
You Will Need
You Will Learn How To
Use Inkscape to design patterns for laser-cutting, export SVG files that are readable to Snapmaker 2.0, and make a lamp. These include:
Tracing building outlines and details manually;

Tracing and simplifying bitmaps of complex objects;

Drawing simple patterns;

Laying out patterns and exporting them as SVG files;

Some common operations including:

[Left drag] Move object/ Select multiple objects

[Middle drag] Move canvas

[Ctrl+L] Simplify

[Ctrl+Z] Undo

[Ctrl+Y] Redo.
Check out this page for more: en.wikibooks.org/wiki/Inkscape/Interface
Steps
Step 1. Draw the Outline of the Building.
Operations include:
Set canvas size and orientation by going to File -> Document Properties;
Right click an object and choose Lock Selected Objects to avoid moving it accidentally;
Draw the outlines and windows of the buildings using Bezier Curve;
Fine-tune curves using Edit paths by nodes;
Arrange multiple objects by going to Objects -> Arrange;
Go to Path -> Combine to combine 2 or more objects into a unit.
Step 2. Add Other Objects.
Operations include:
Use Trace Bitmap and Fill and Stroke to trace outlines of certain objects automatically;
Go to Path -> Union to union overlapping patterns;
Use Bezier Curve to draw simple patterns;
Go to Path -> Exclusion to combine 2 objects by cutting off the smaller one;
Use Ctrl+L (Simplify) to smooth curves.
Step 3. Export SVG Files.
Operations include:
Use Bezier curve and rectangle tool to join certain patterns together into final shapes ready to be cut.

Lay out the layers apart on a new canvas;

Export SVG files that are readable to Snapmaker Luban software.
Step 4. Laser-Cut and 3D Print.
Now we can import the SVG files into Snapmaker Luban and move on to the laser-cutting part.
It's recommended to set the laser parameters as follows:

When finished, generate G-code, send it to the machine and start cutting.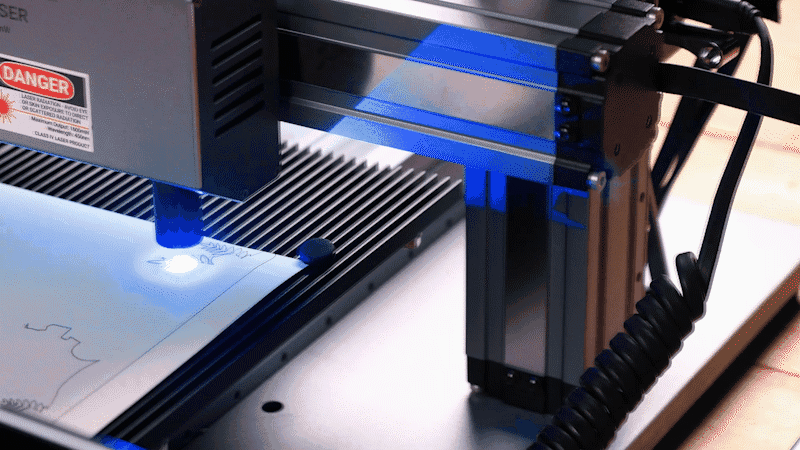 The other parts of the lamp, including outer frame, interlayer frames and back panel can be 3D printed. Download the STL files here, (www.thingiverse.com/thing:4562693) import them into Snapmaker Luban, and adjust the direction of the model to lay it down on the platform. For the parameter setting, let's just select the Normal mode: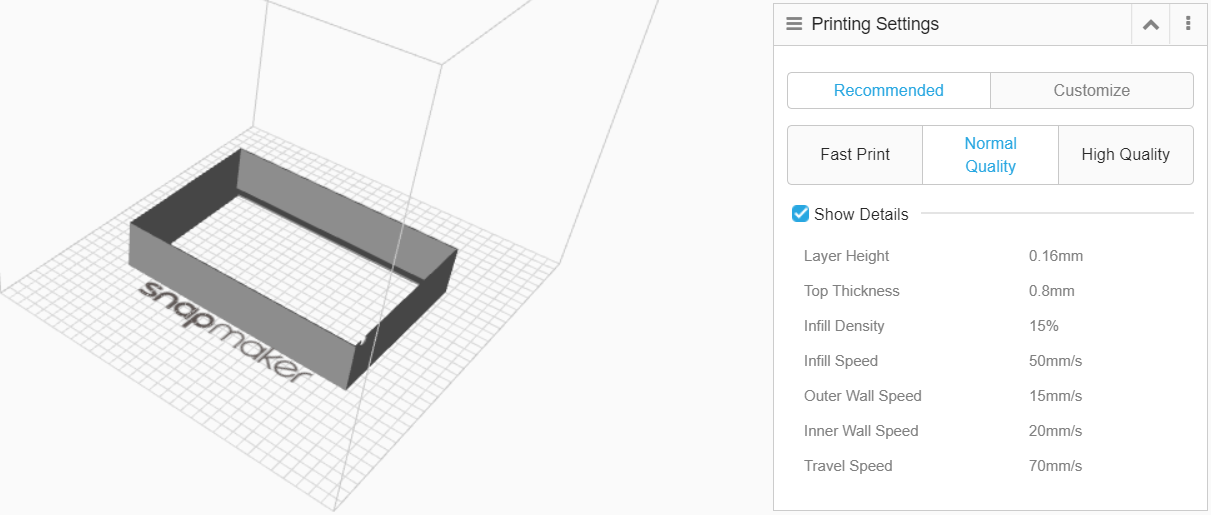 Now, change the machine from a laser engraver into a 3D printer and start printing. You'll need:
1 outer frame

1 pack panel

10 interlayer frames

1 interlayer frame with a cable outlet
Step 5. Assemble & Test.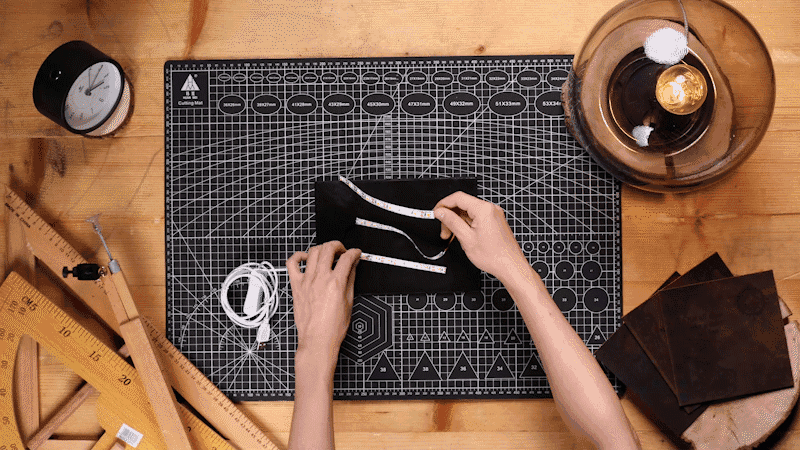 Stick the LED strips to the back panel with some hot melt glue, and fix the cable to the corner.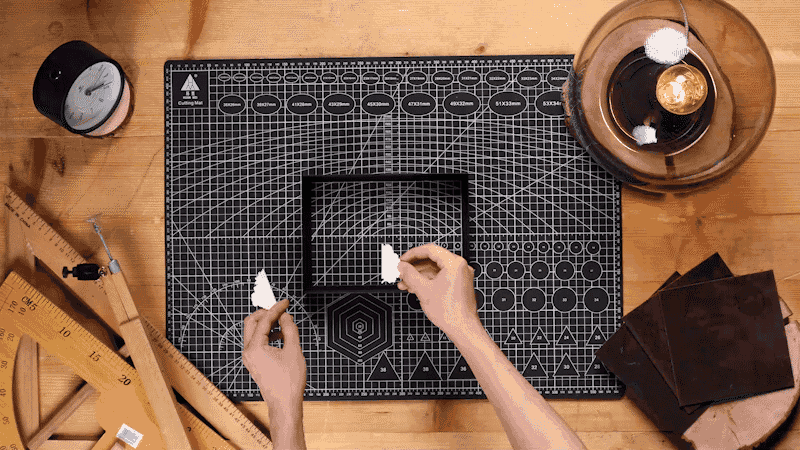 Lay the outer frame flat, with its back facing upwards. Put the paper silhouettes in between each interlayer frame in the order of your designing, and press it down to make sure all the pieces are securely seated.
You can also put in some extra frames to increase the height, if needed.
Finally, put a piece of blank paper on the top, and then the interlayer frame with a cable outlet.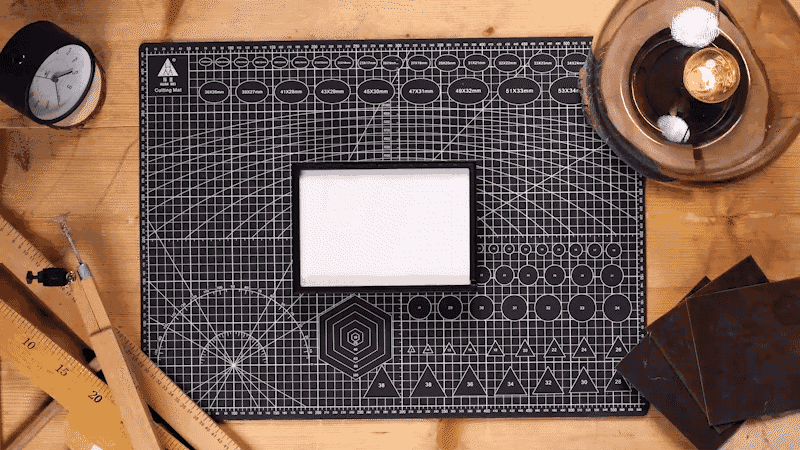 Cover the back with the back panel, clip the cable to the outlet, and fix the panel to the back with some glue. Done!