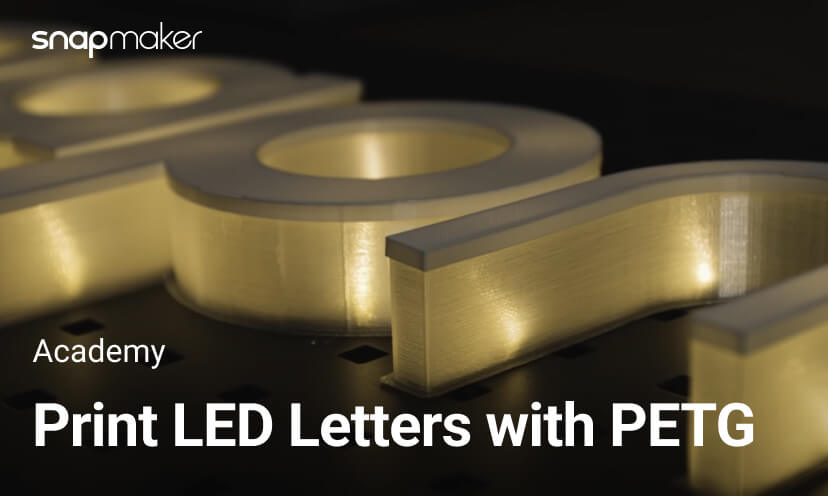 PETG is kind of a perfect alternative to either PLA or ABS. It is almost as easy to print as PLA, also durable and reliable as ABS. However, it can be a little demanding on printing skills. This video tutorial will show you how to handle PETG by printing LED letter with it. Have a sneak peek on our tips:
The basics:
Printing temperature: 220 °C - 250 °C (keep fine tuning).
A 60°C-80°C heated bed temperature recommended.
Solutions to PETG adhesion problems:
Add a brim for a better adhesion.
Print sticking too much? Use release agent or remove while hot.
A textured PEI platform can do a lot.
How to avoid oozing and stringing:
More Z offset for PETG.
Slightly reducing the "Flow" in Luban.
Reduce Initial Layer Line Width as appropriate.
Enable "Retraction".