The Snapmaker Luban software will return 'Can not open this port' if the incorrect COM port is selected.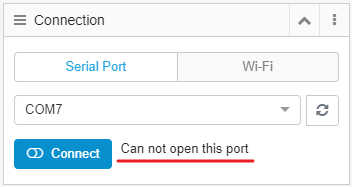 Please follow the steps below to get the correct COM port for the Snapmaker printer and try again.
1. Connect the machine to a computer via a USB cable, and then power it on.
2. Tap the Windows logo key and the R key at the same time on the computer.
3. Type devmgmt.msc in the search box and click on the OK button.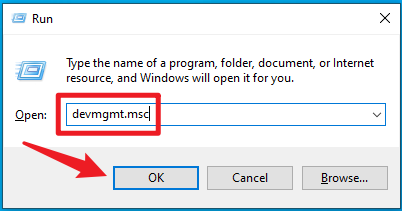 4. Expand the Ports (COM & LPT) category and locate the CH340 entry. You'll see the correct COM port here.
​
5. Open Snapmaker Luban software, select the correct port and try again.