The Camera Capture function of Snapmaker Luban displays abnormally, or the images are not stitched well.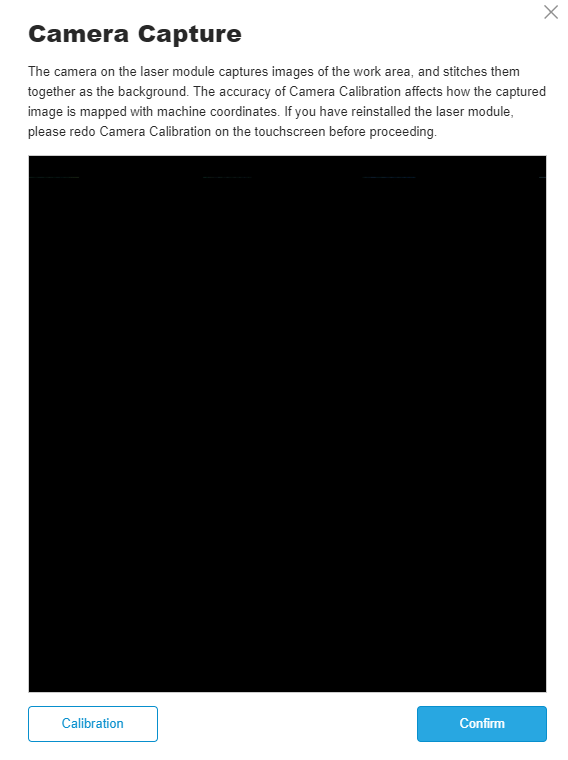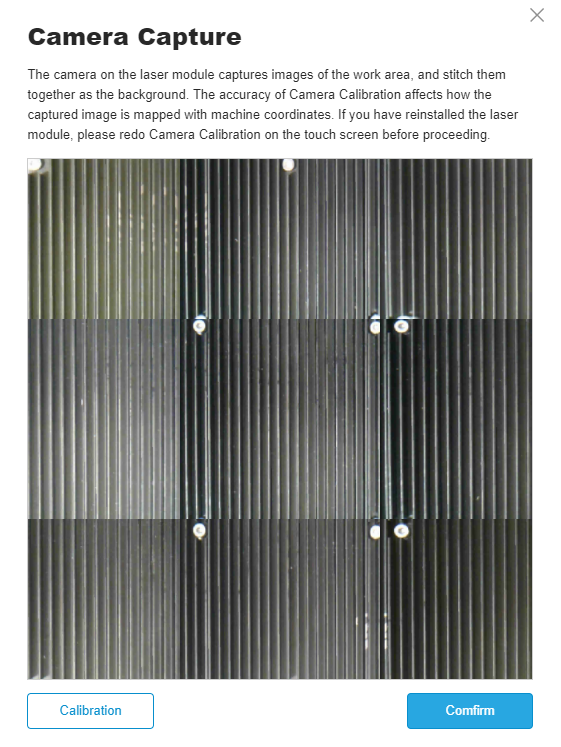 Possible Causes
You're running an old version of Snapmaker Luban.
Camera calibration hasn't been implemented properly.
There's something wrong with the camera of the Laser Module.
Actions
1. Download the latest version of Snapmaker Luban.
2. Refer to this tutorial video or the User Manual to calibrate the camera.
3. If the problem persists, please copy the images in the directory below and send them to support@snapmaker.com for further assistance.
- Windows OS: C:\Users\admin\AppData\Roaming\snapmaker-luban\Tmp
- macOS: /Users/admin/Library/Application\ Support/snapmaker-luban/Tmp

"admin" is your username.