When printing, the filament does not come out of the nozzle.
Possible Causes
The nozzle is jammed.
The filament is not inserted properly.
The 3D Printing Module is malfunctioning.
The port of the Controller is broken.
The Toolhead Cable is broken.
Actions
1. Turn on the machine and open the latch of the 3D Printing Module.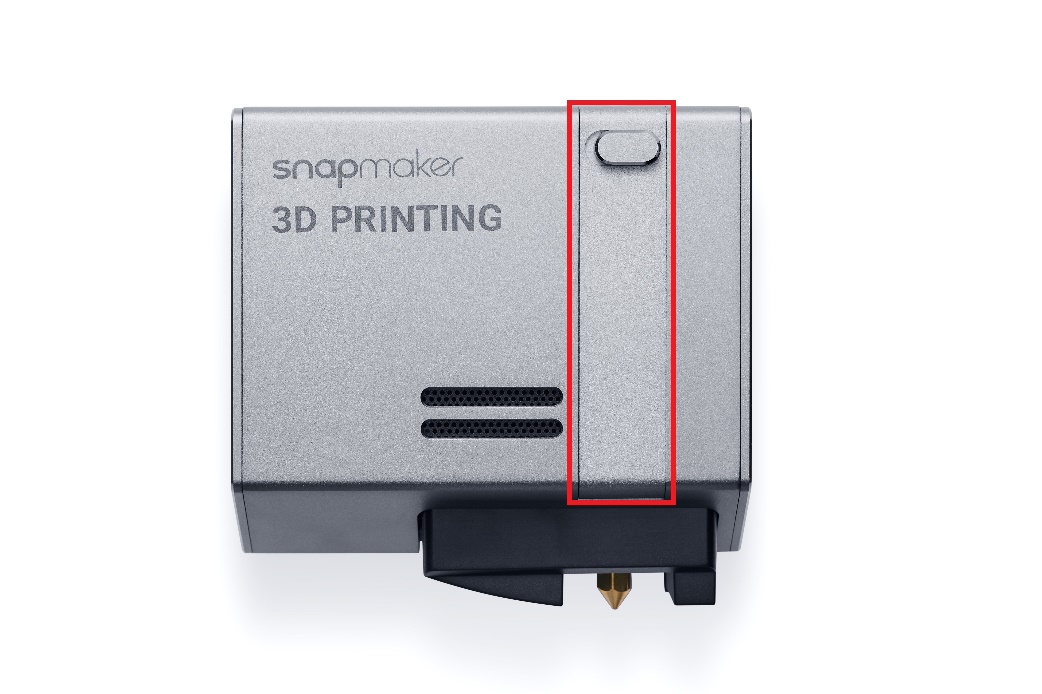 2. On the Touchscreen, Go to Control > Nozzle. Set the nozzle temp to 200℃
and then wait for the nozzle to reach the target temp. Then

tap Load or Unload.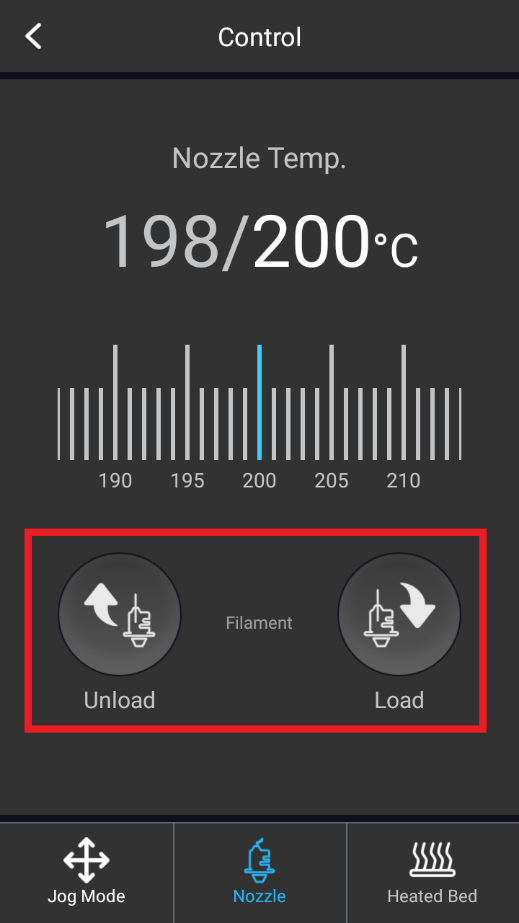 3. Check if the gear inside the 3D Printing Module rotates.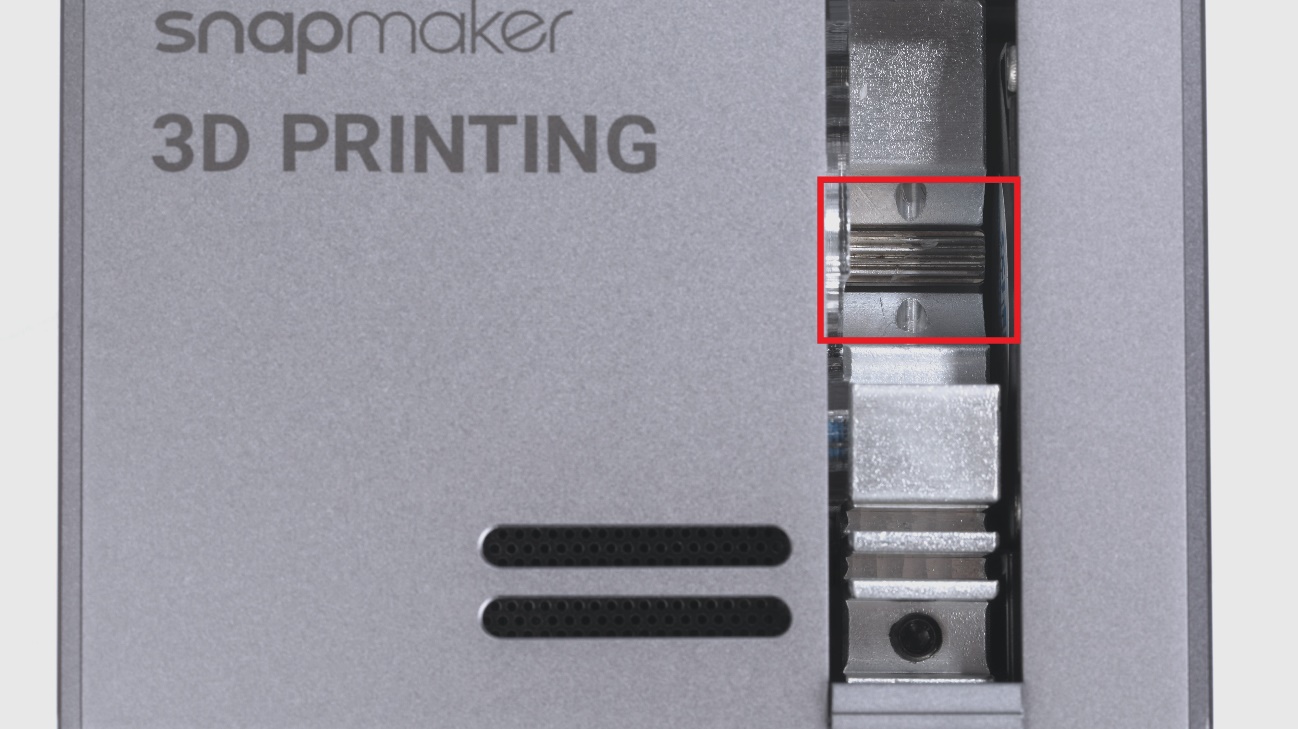 - If not, please refer to this article to test other toolheads and contact us at support@snapmaker.com with your test results. We will help you with further troubleshooting.
- If yes, then the 3D Printing Module, the Controller, and the Toolhead Cable are intact. Make sure the filament is inserted properly and then close the latch. Try loading the filament again. If the problem persists, go to the next step.
4. Heat the nozzle up to 200℃ and use a metal stick to clean the filament inside the module by pushing them out.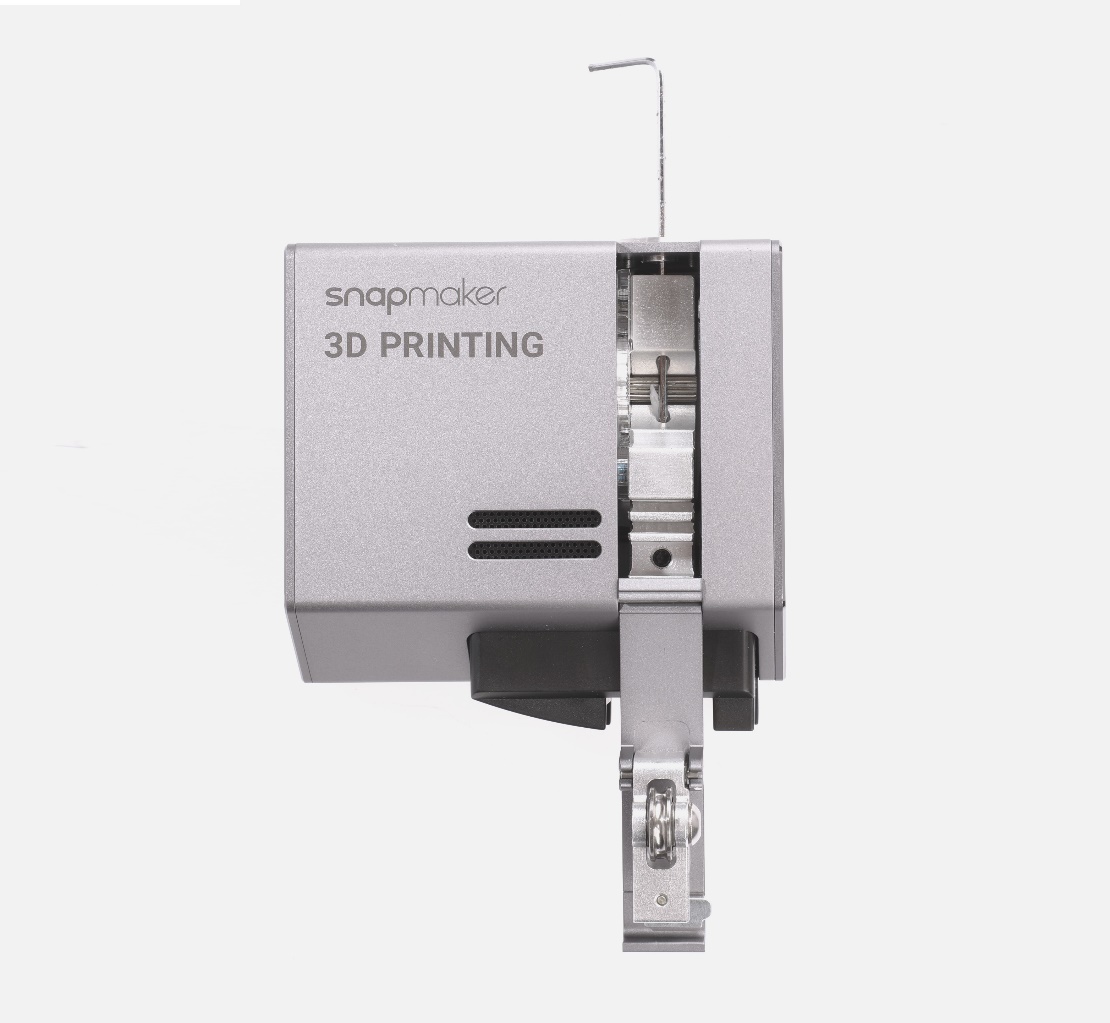 5. Refer to this video to replace the nozzle.
If the problem persists, please contact us at support@snapmaker.com for further assistance.